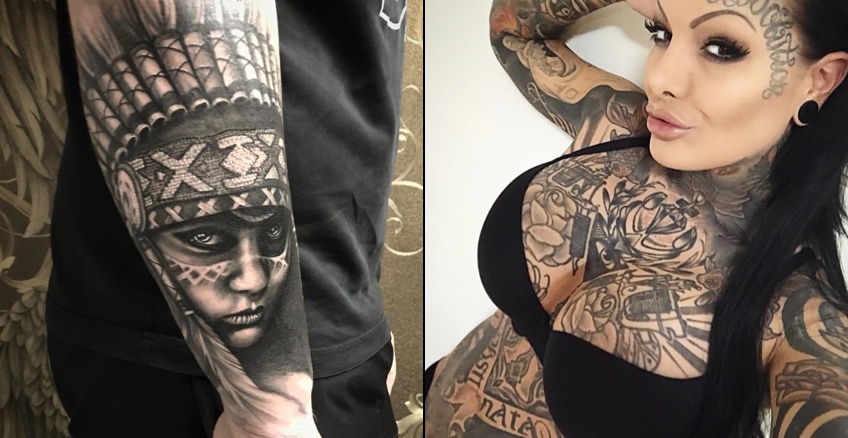 Mara Inkperial is a Bad Ass Tattoo Artist from Austria, Germany and she doubles as a Smoking Hot Tattoo Model!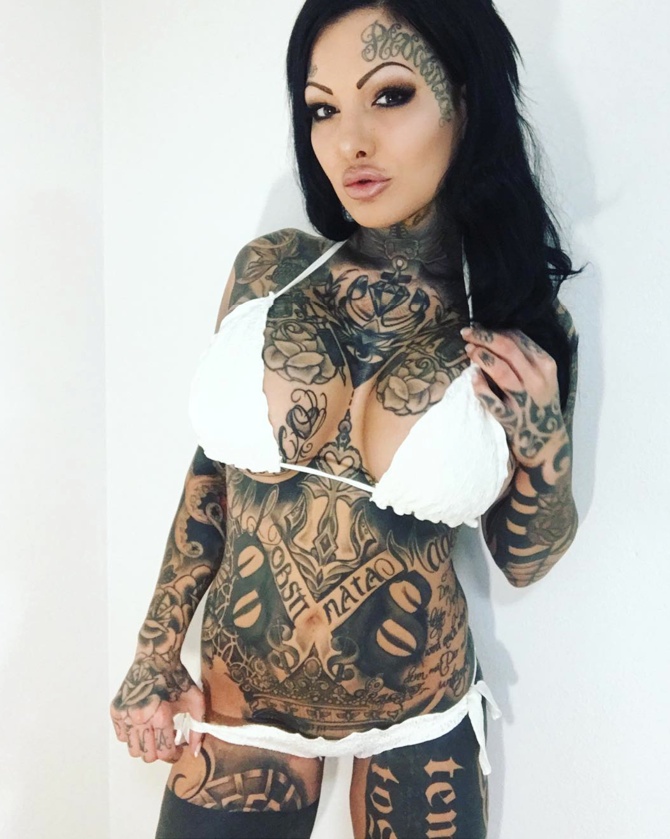 Tattoo Artist Mara Inkperial is a 'triple threat' when it comes to tattoos! She built her 1st tattoo machine at the age of 13 and at 17, she started working at a real tattoo studio! Now, Mara Inkperial is a well-known, tattoo artist, and a beautiful tattooed model! We consider that a triple threat!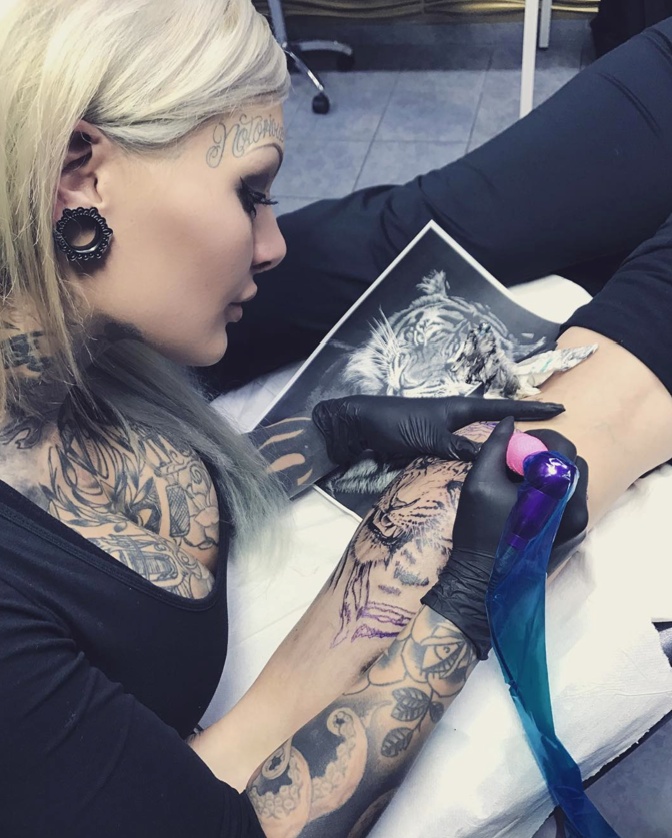 Mara Inkperial steadily improved her techniques by learning from others and relying on her natural artistic abilities. When she is not tattooing or modeling she is drawing or painting in her spare time, which is a hobby that keeps her skills sharpened. Her talents lie within realism tattoos and specializes in black and grey tattoos.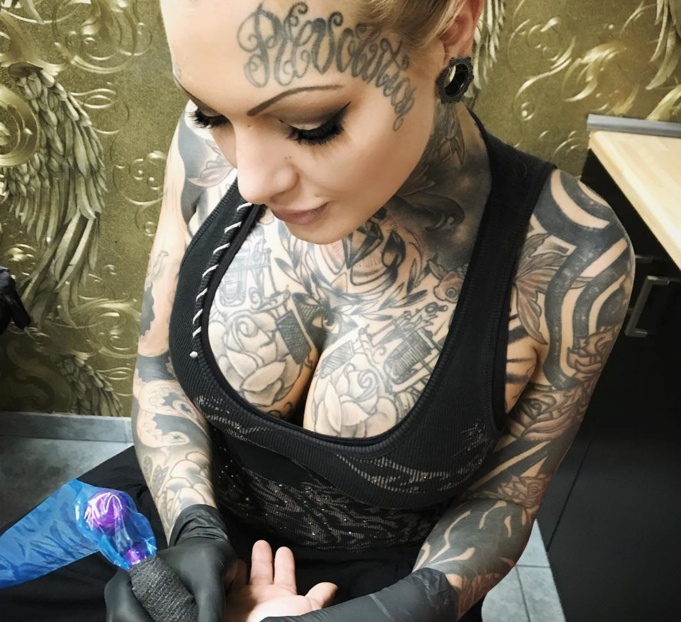 Take a look at this Native American Woman Tattoo by Mara Inkperial, who looks very fierce and beautiful. She's a true warrior with the stern serious eyes. These are the eyes of a hunter and whoever her prey is better watch out. Mara did an impressive job with capturing this expression and being able to add so much detail the headdress. It's a great homage to a fiery spirited warrior.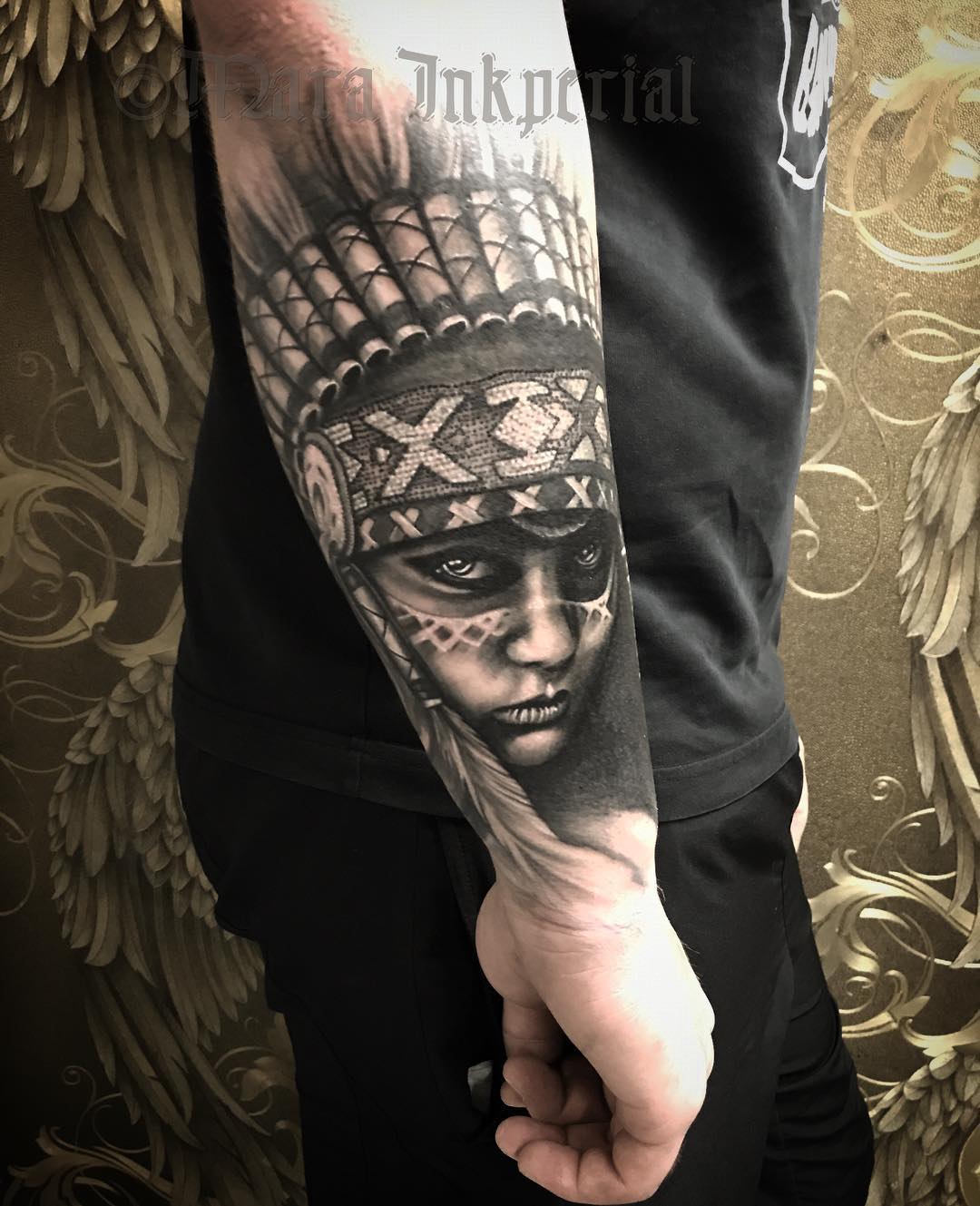 The next tattoo is a peculiar piece that holds a lot of mystery behind it. We love how realistic the hands appear especially the ones that are over the woman's eyes. The ringed hands are shielding the sights from the woman's eyes and there seems to be two more pairs of hands and only one pair belong to the actual woman.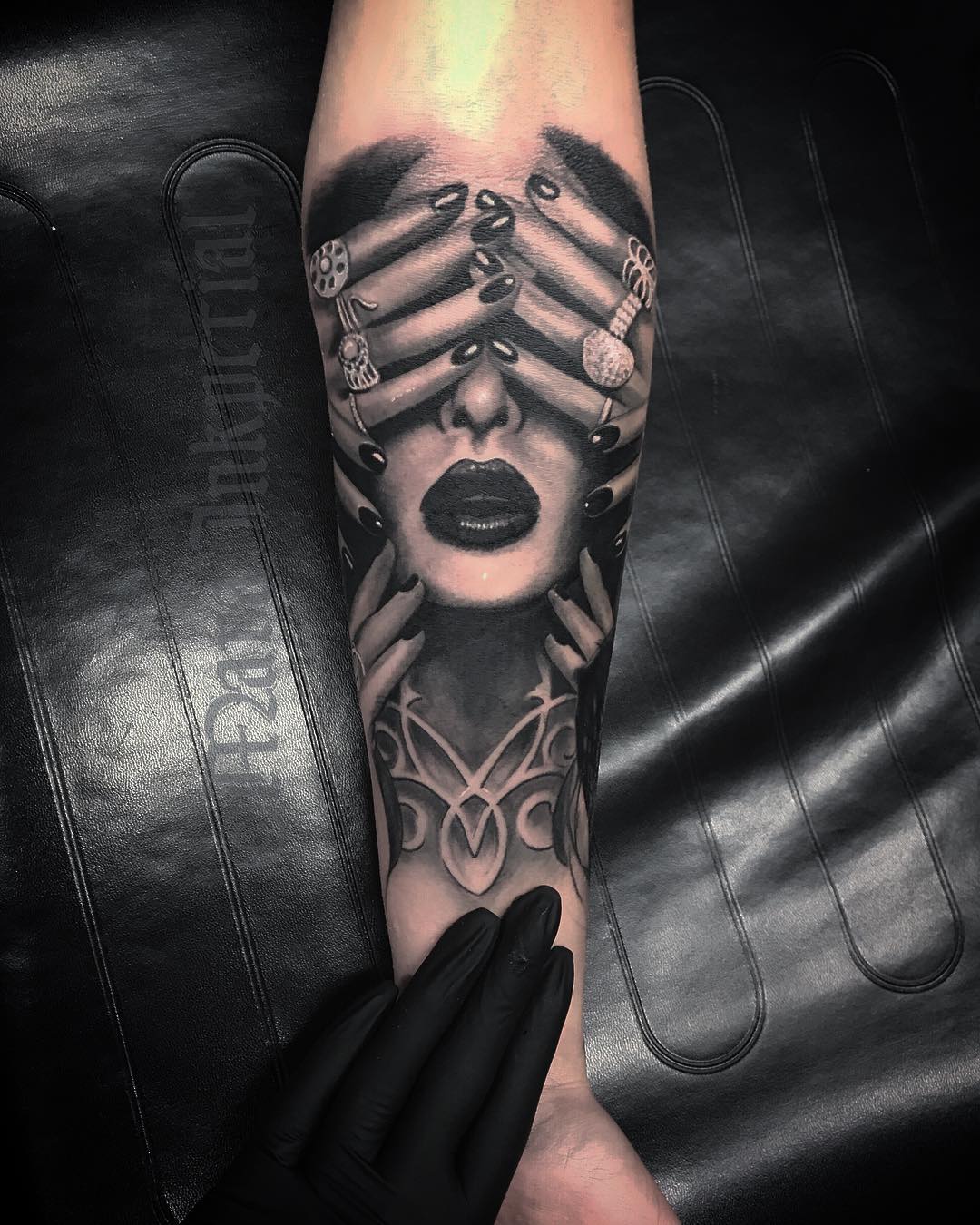 It's puzzling because we don't really know who the other two pair of hands belong to but what we do know is that they are keeping this woman in the dark about something. The lower half of her face is finely detailed as well as the use of black on her lips adds a hint of film noir (mystery.)

The next tattoo is gorgeous and has a traditional meaning to it since it is literally a lock and key. Both the key and the heart shaped lock are ornamental decorated and the lock even appears to be jewel embedded.

What we particularly like about this tattoo is the hand written letter behind the lock and the key. It gives off the feeling of a love letter and the lock is the writers heart whereas the key is what the person receiving the letter possesses. It's a powerful meaning captured in a detail and beautifully done tattoo.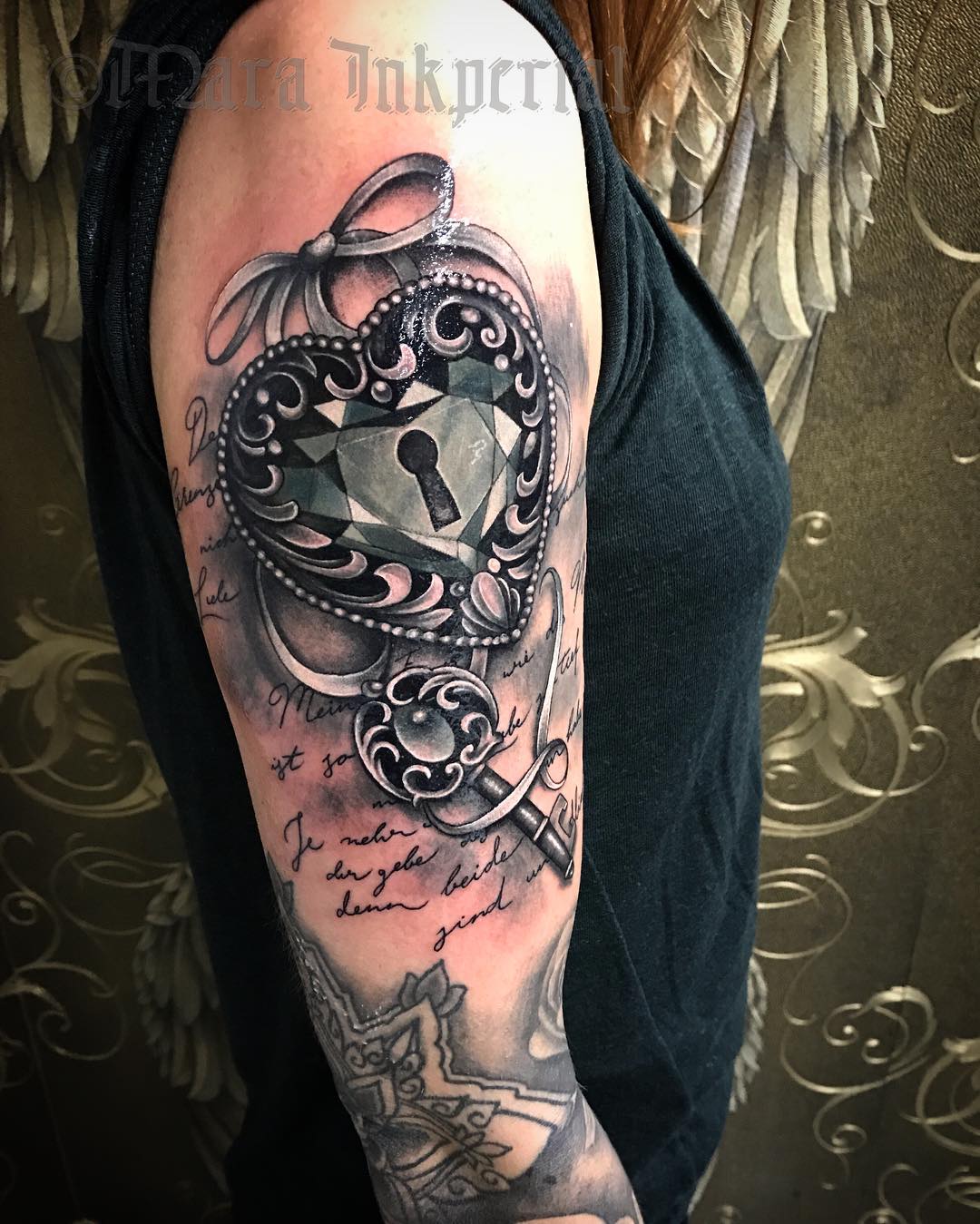 This tattoo captures the innocence of a child sitting with her cat. From the sketch to the tattoo every part of it was very realistic. The child like features are captured perfectly and the detail that went into the child's cat was on point.  We like how the shading plays a big part with this tattoo and how it brings the once drawing to life.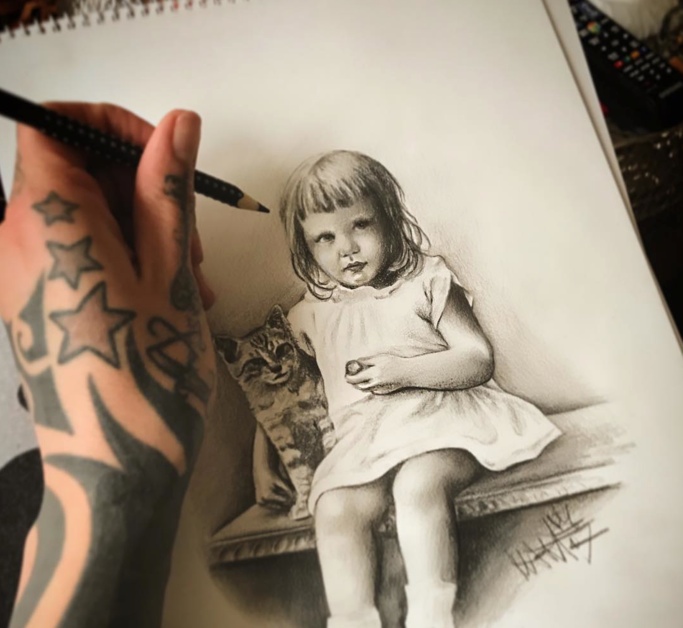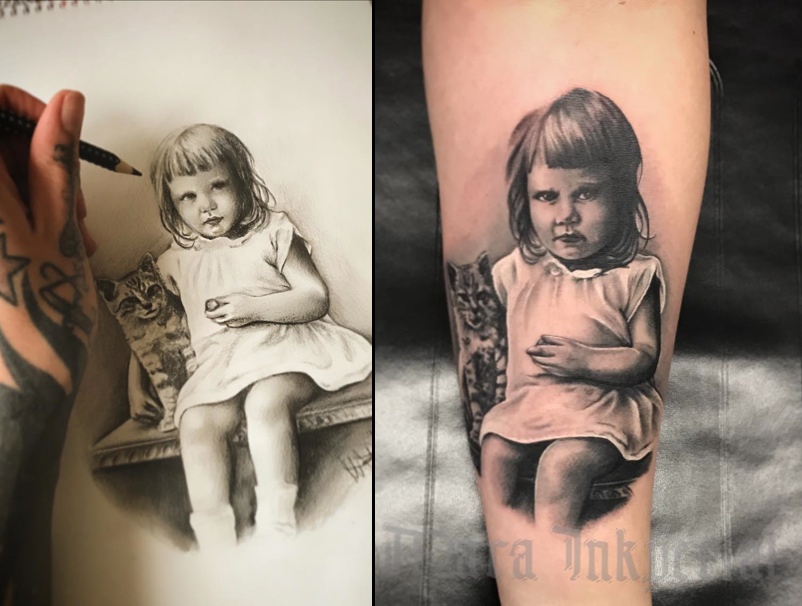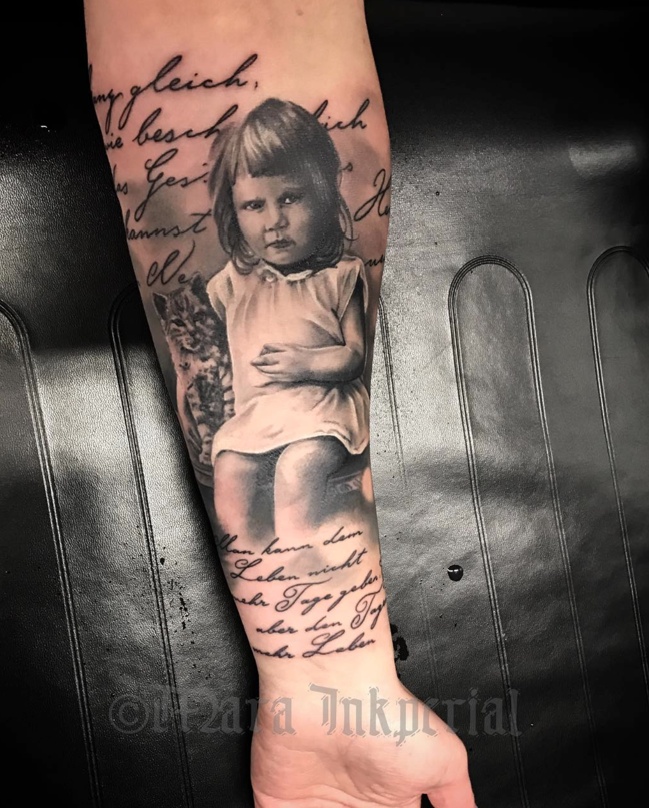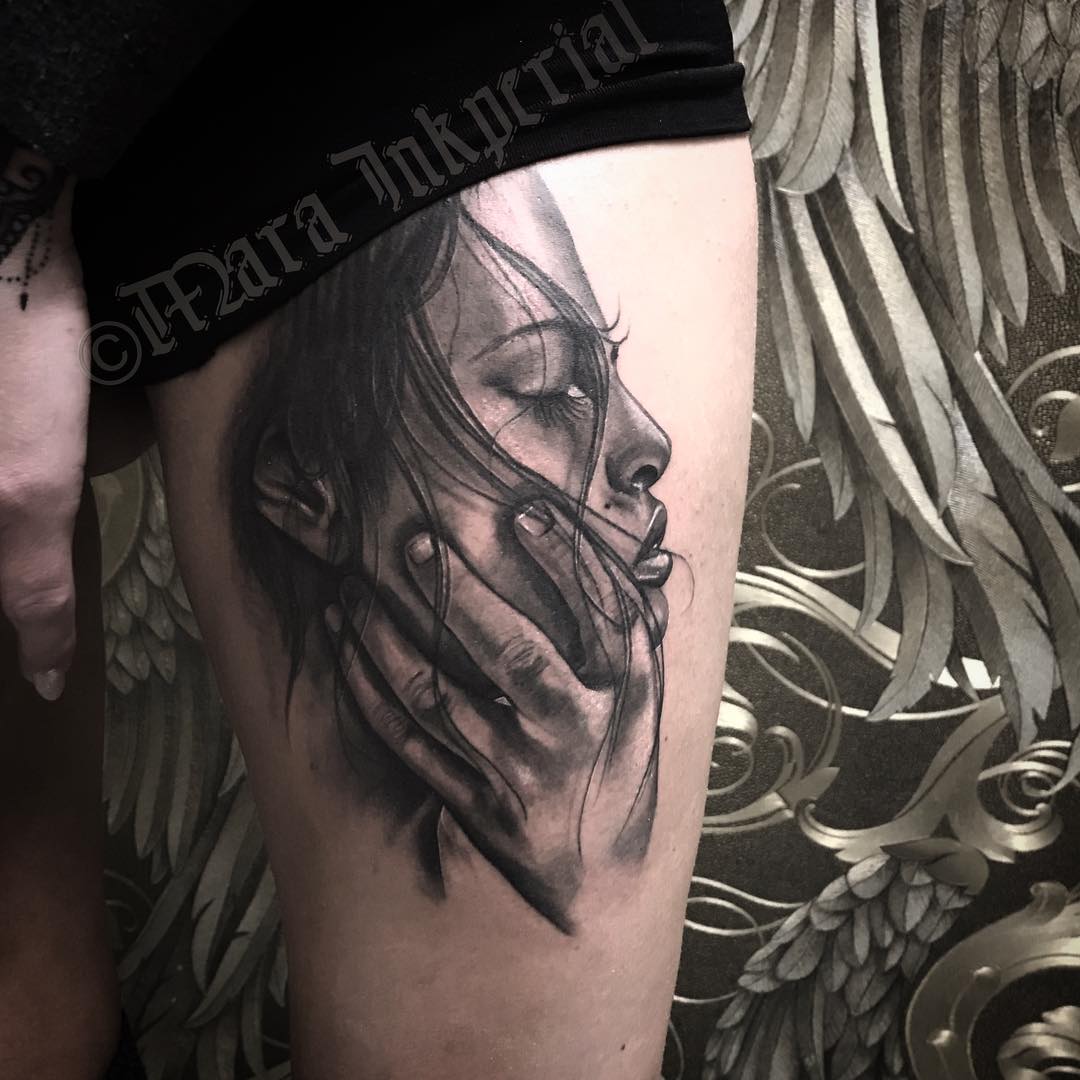 This tattoo is a great example of realism based on the submissive expression on the woman's face. Her face looks as if it was under some sort of stress but she eventually surrendered. The pain and defeat is captured perfectly in this tattoo. The addition of the man's hand gripping her face adds to the fact that she is being "put in her place."
Cat Lovers will love this Sphinx Cat Tattoo by Tattoo Artist Mara Inkperial. Take a look at the detail, put into each of the Sphinx Cat's wrinkles, so awesome!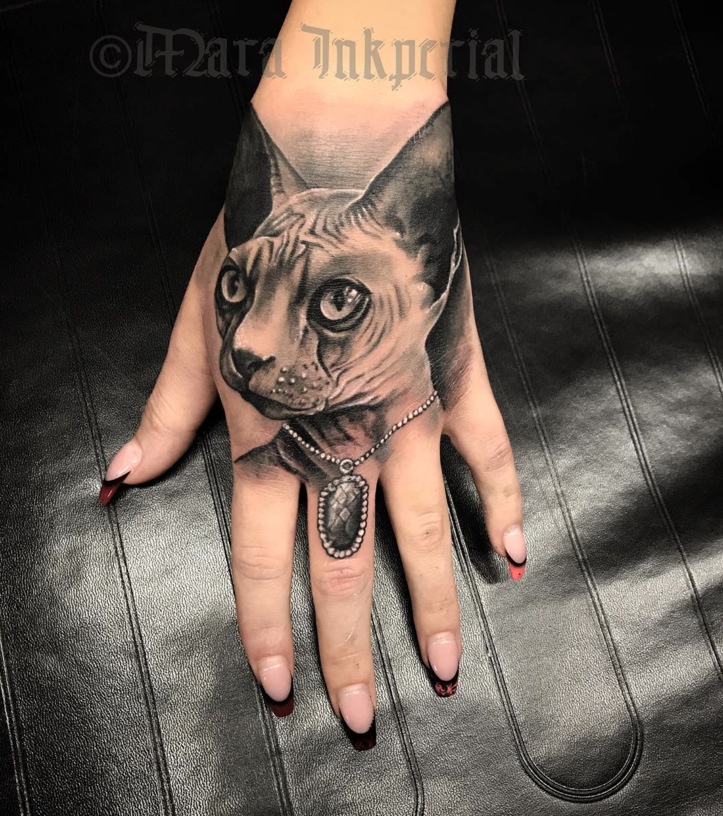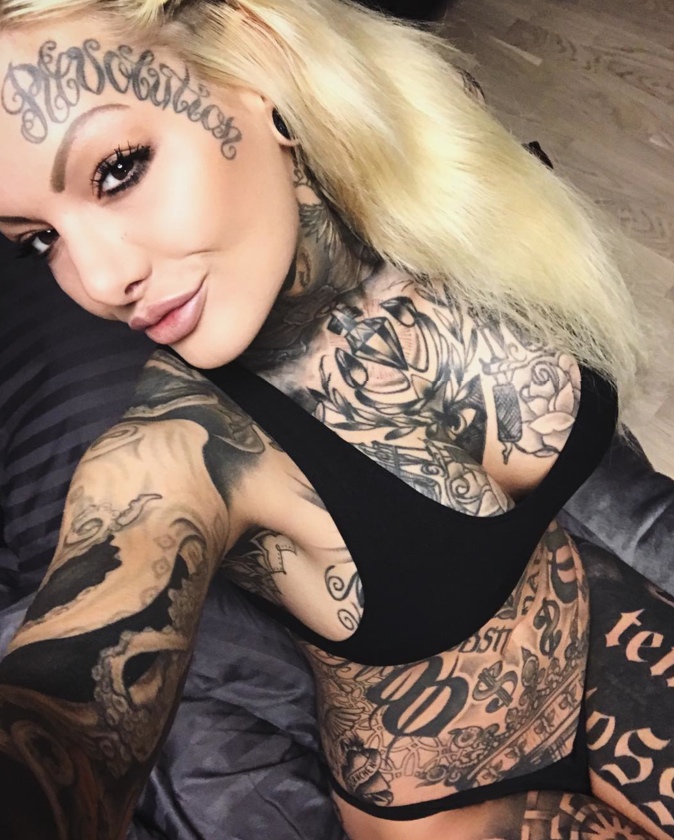 You can find more amazing tattoos & photos of Marak Inkperial on Tattoo Lovers Facebook and Instagram!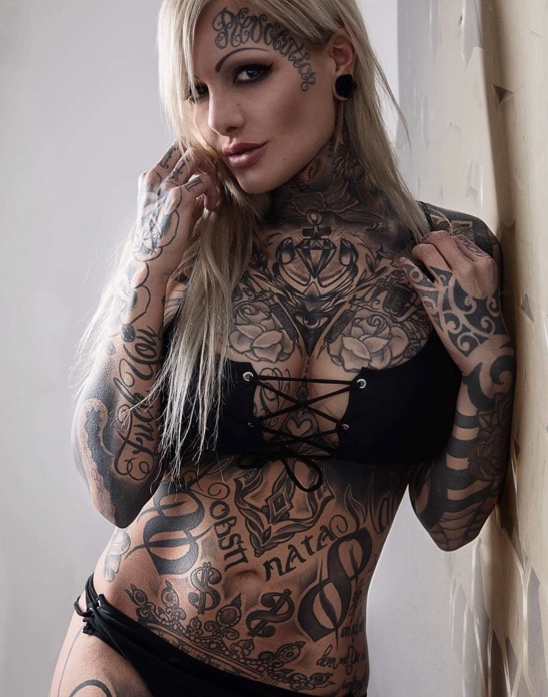 Would you like to Get Tattooed by Mara Inkperial? What would you get?

Leave a comment below!
Comments
comments