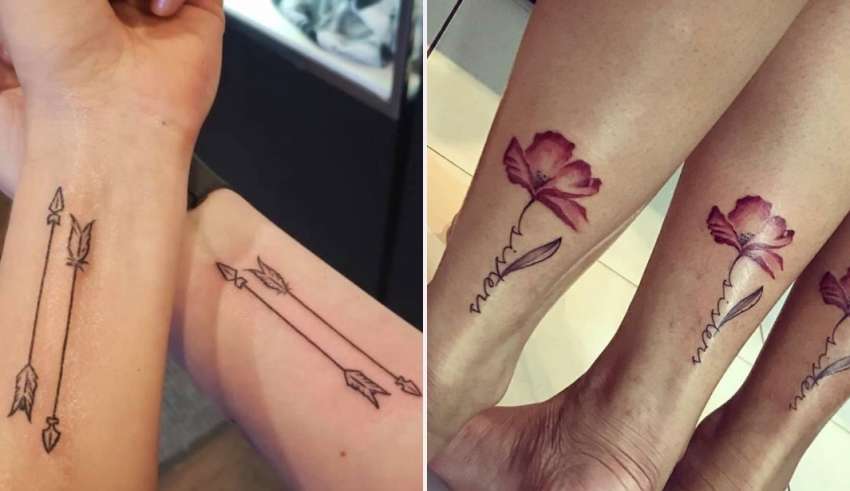 You want to get unique and  memorable matching tattoos with your best friend?
Have you been thinking about get a matching tattoo with your BFF, spouse, parent or sibling? Lucky for you lots of our wonderful Tattoo Lovers community already have matching tattoos. Check them out below for inspiration. Matching tattoos are a versatile and artistic way to express ourselves. In most parts of our lives, we are obsessed with the idea of getting an original and striking tattoo that shares a bond with a special person in your life. People tend to get tattoos along with their friends, parents and even strangers that ended up being friends.
Tattoos and friendship
There is something that makes the experience of getting friends tattoo with your best friend unforgettable. From the first moment you step in into the tattoo shop, it will be special and the start of something you and your friend will share forever –besides your friendship-.
These friends' tattoos are often similar to each other; some tattoos are similar, but with a personal trait that makes it unique for the person. It's like a template that both friends share with their respective personality traits. Sometimes, tattoos are even located in the same part of the body. It all depends on what the best friends want, whether it's something similar to unique traits or something completely different.
Express your feelings
Through a friends tattoo, any person can tell what they feel and how much that person loves a friend. It's a personal story, something that will enhance and strengthen the relationship between two friends
You can easily tell anyone how much do you love him and deliver the message you have always wanted to deliver. If you have got an idea, don't hesitate in asking your tattoo artists for a specific or a recommended design according to your ideas.
The work of the tattoo artist is to deliver an amazing piece with emotions according to your ideas and what you want on your body. You have to be sure with your custom design, as it will be forever on your body and your best friend' body.
Believe it or not, but best Friends tattoos are usually amongst the reservation book of every professional tattoo artist. So, either you want to express your friendship with a tattoo or describe some memorable memory though a tattoo, these are one of the best tattoos we've done to our clients:
Roses by Lisa Callow and her daughter.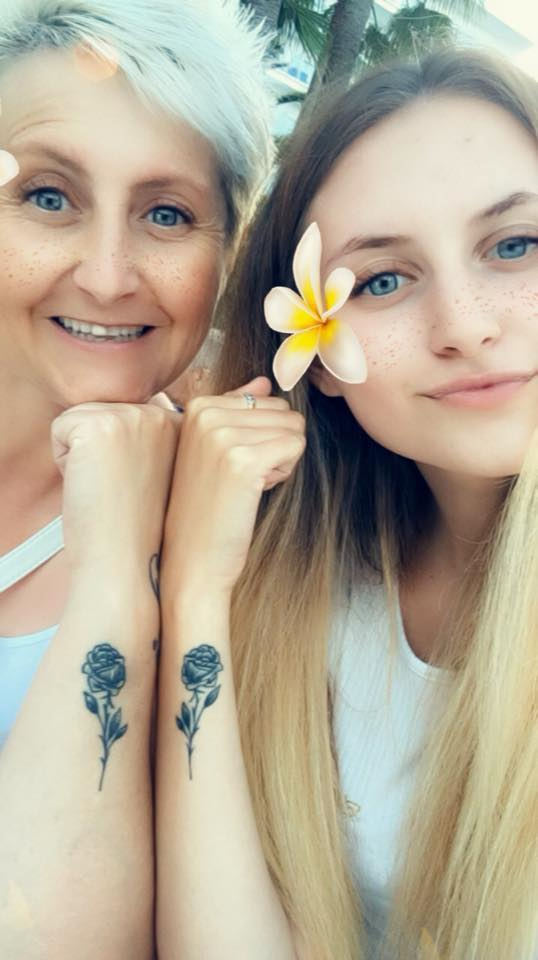 2. André Bojahr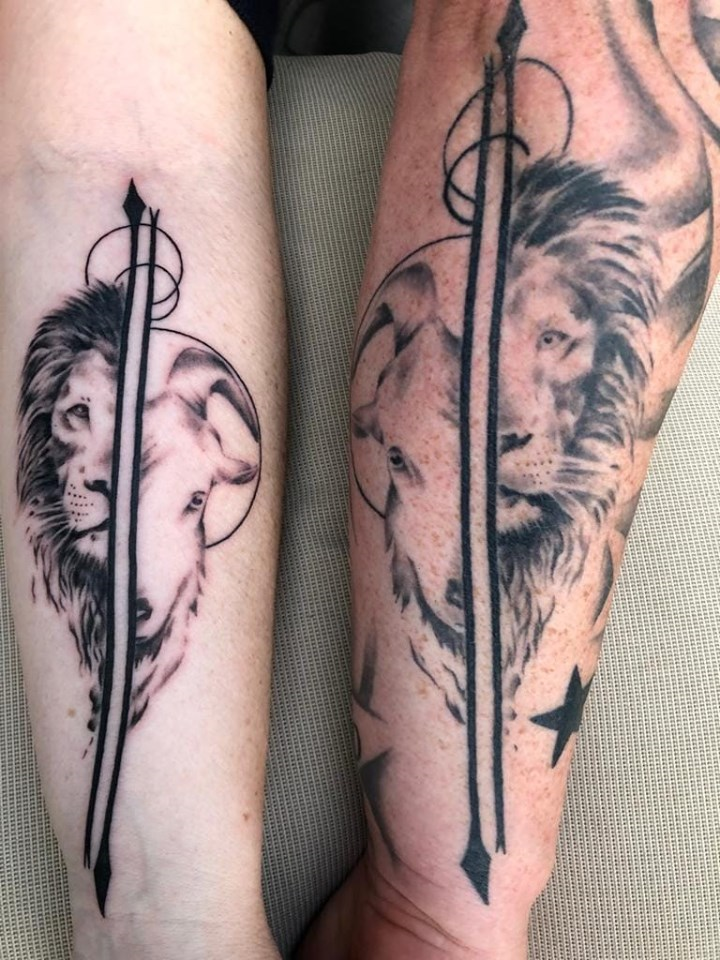 3. Chantelle Swartz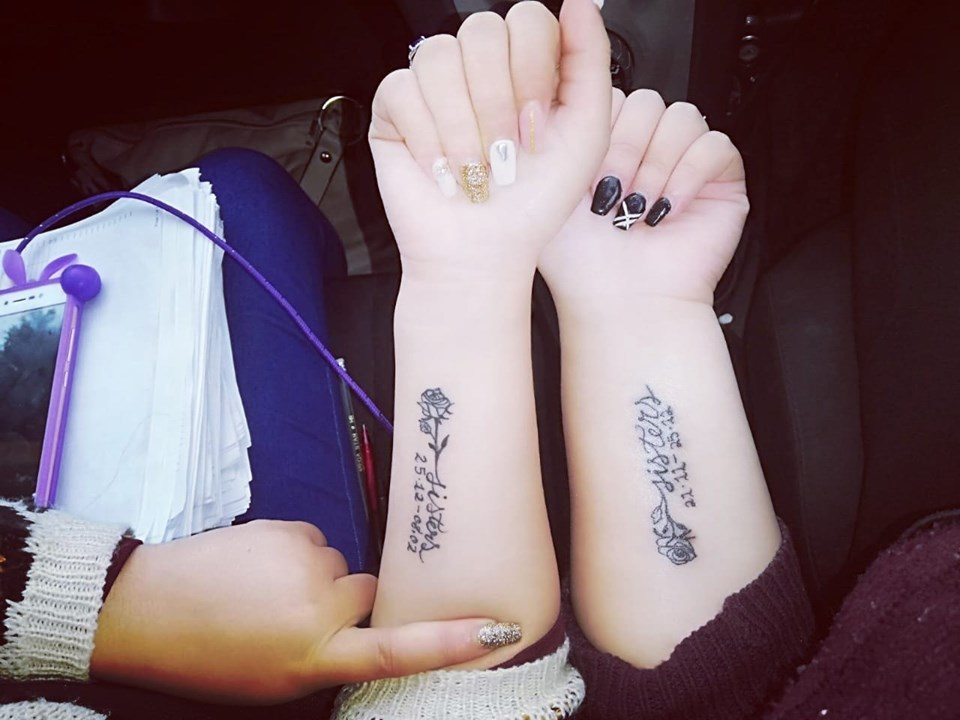 4. Kelly Haher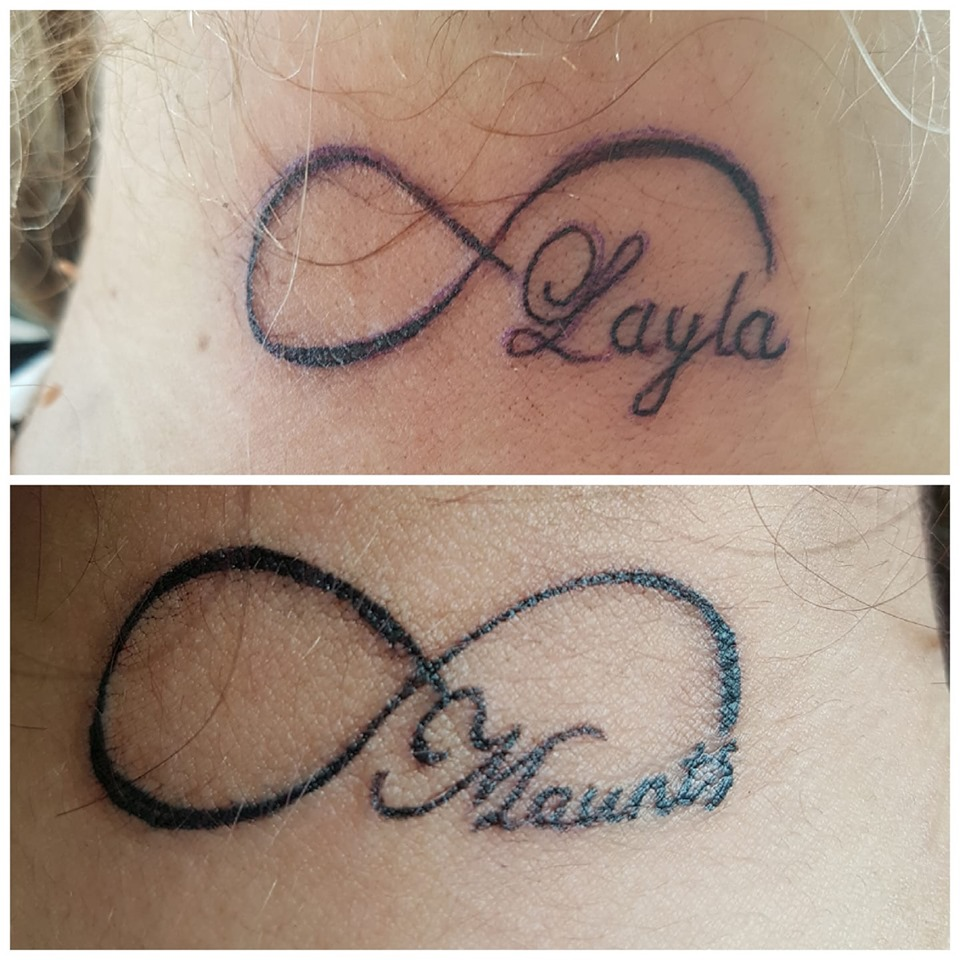 5. Franziska Kohli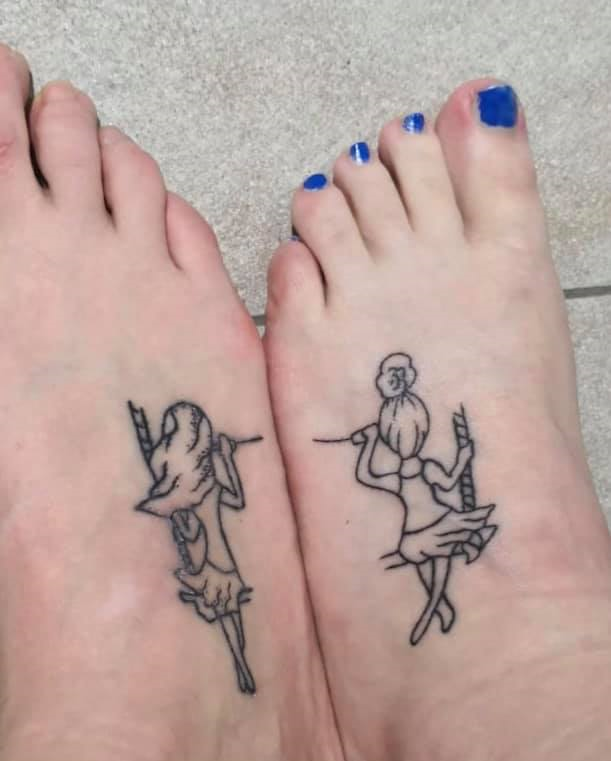 6. Majka Markusova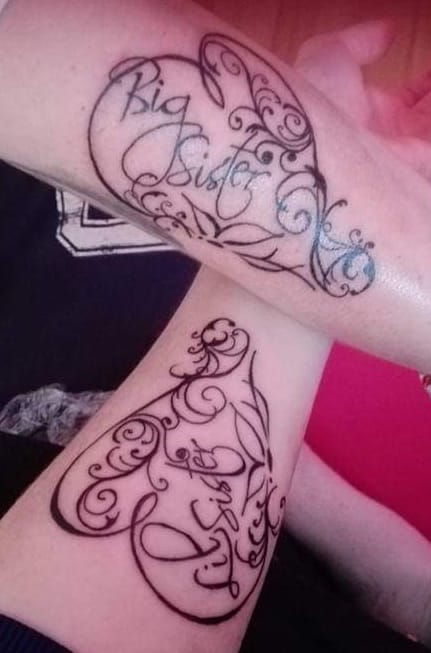 7. Kayla Bagnall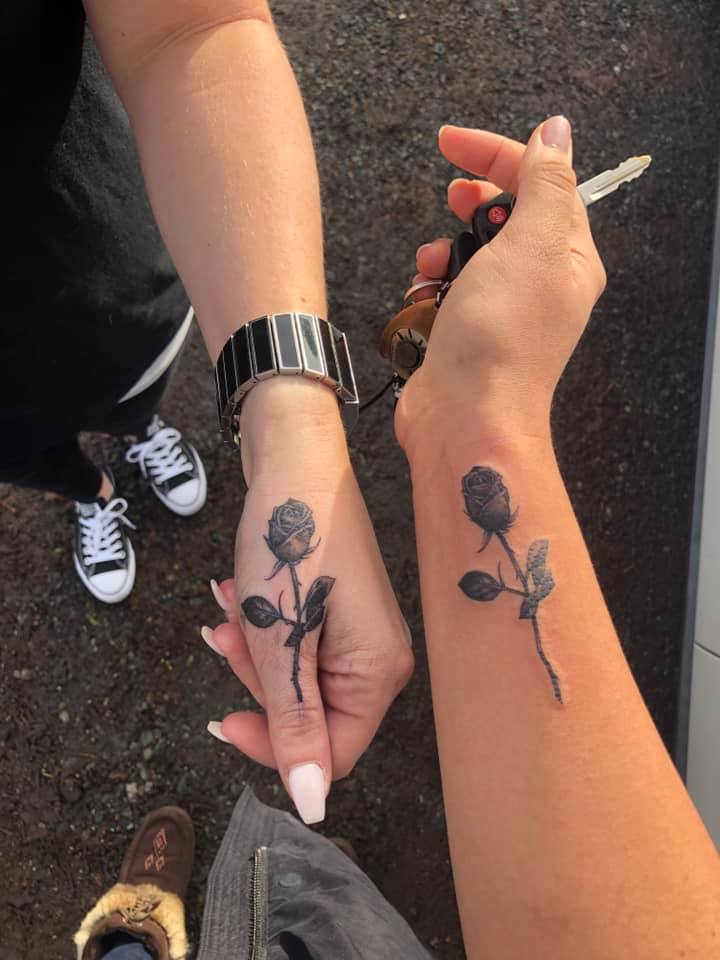 8. Bruno Mazambane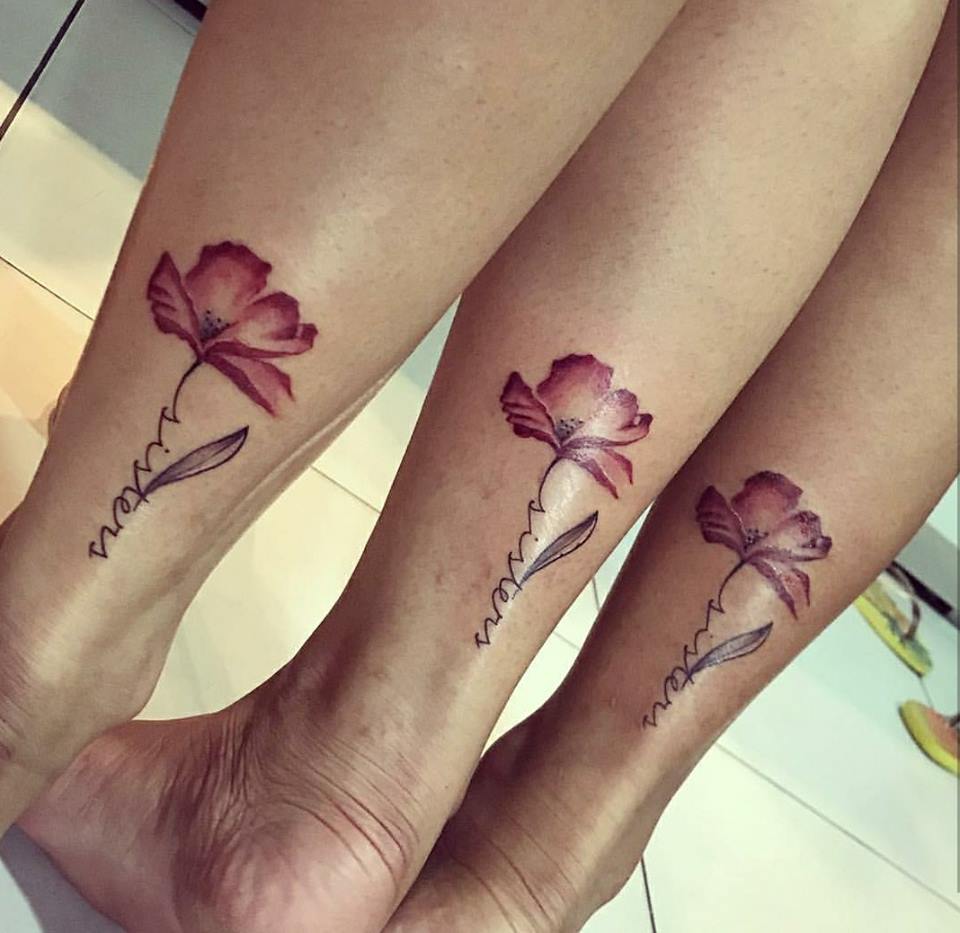 9. Julie Karoleski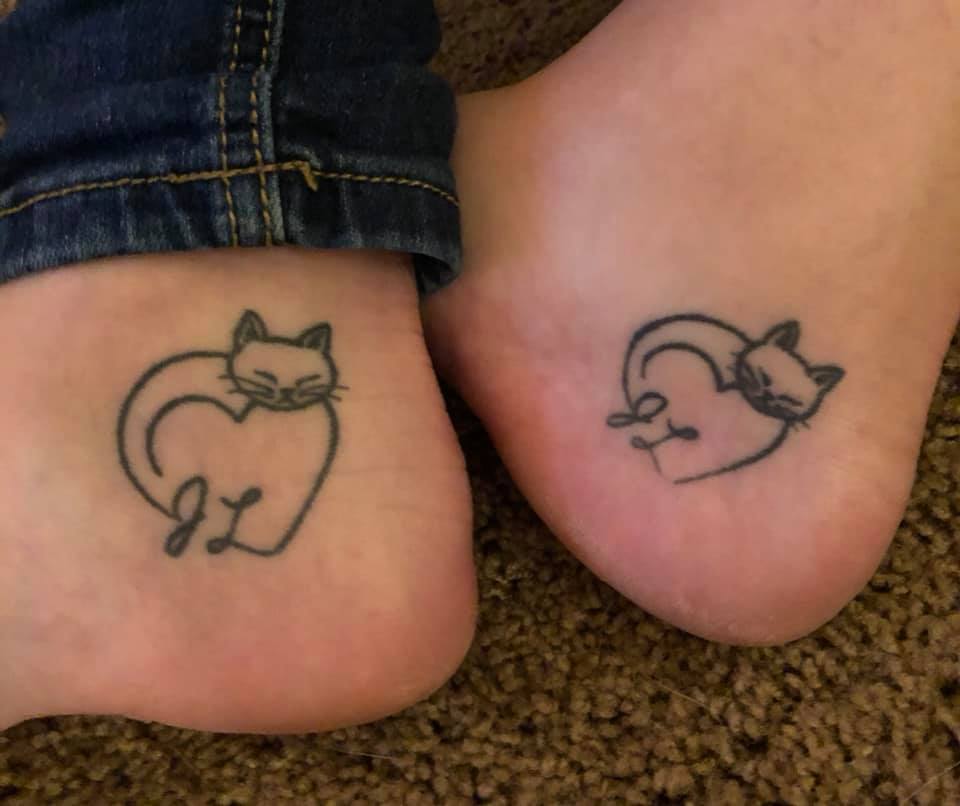 10. Michele Gauthier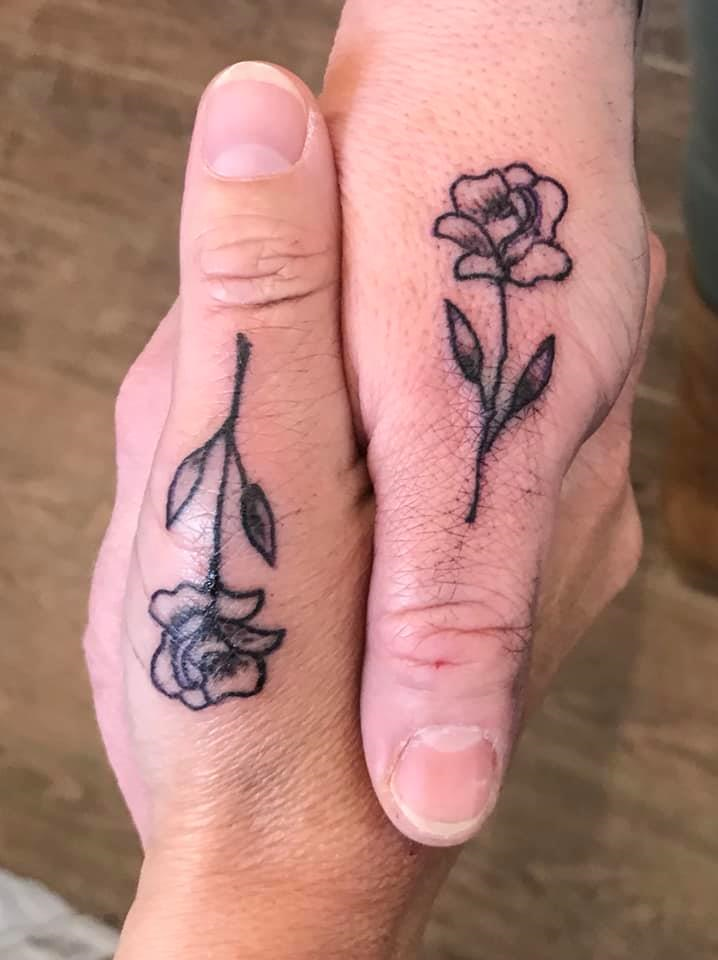 11. Sara El Yakoubi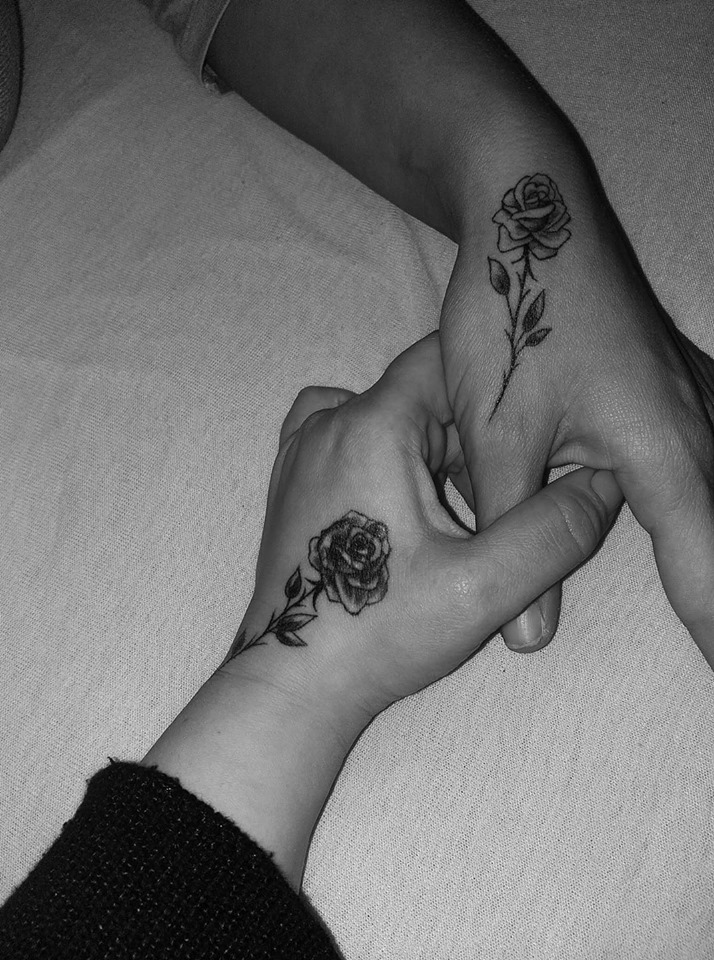 12. Dale Holcomb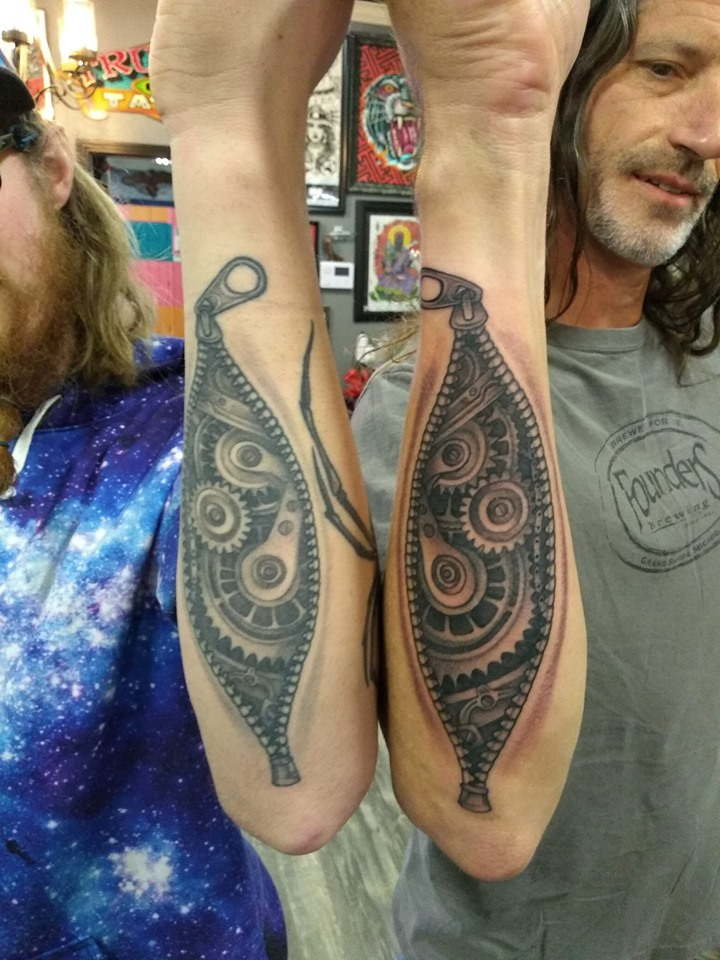 13. Mischka Hage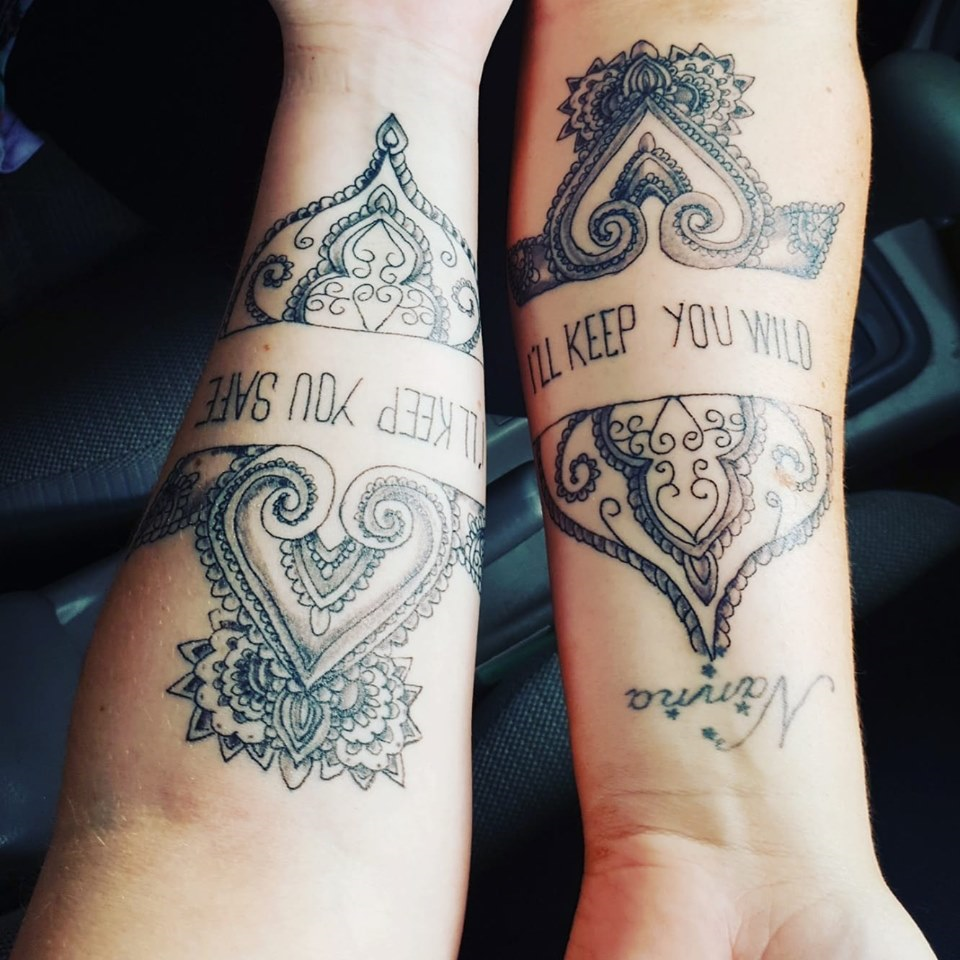 14. Lauren Cher Ashton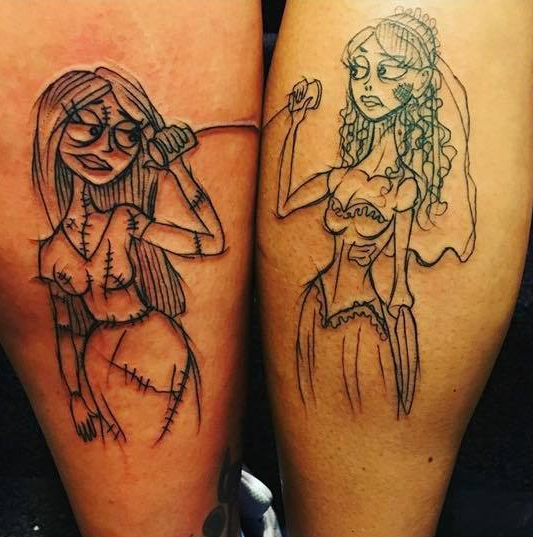 15. Alexis Bernice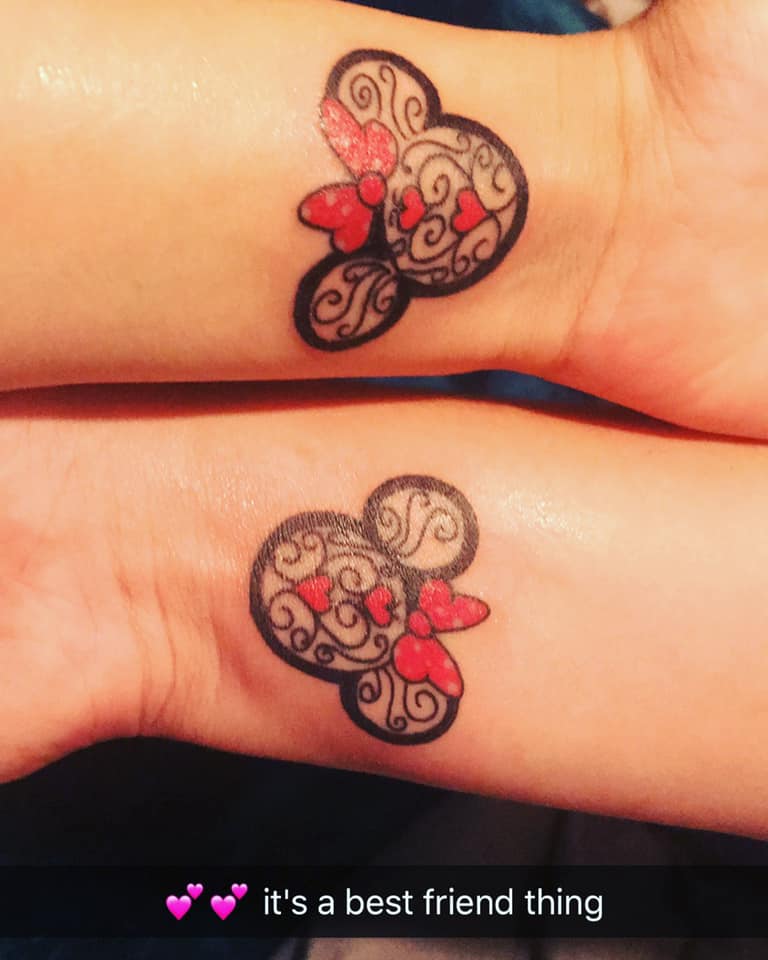 16. Ben Fulkroad
17. Tina Marie Loschiavo Cammack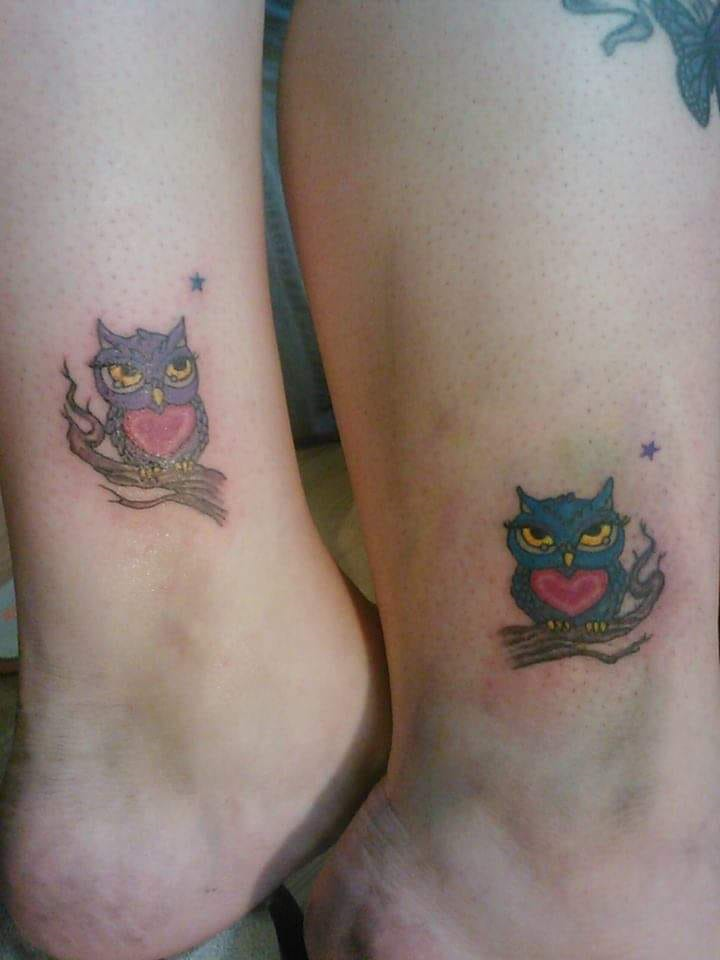 18. Lyndz Elizabeth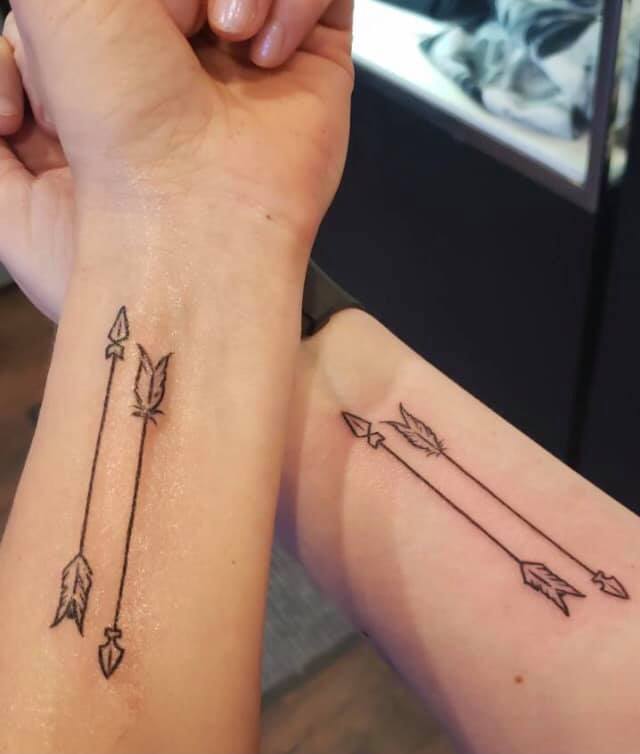 19. Brandon Peterson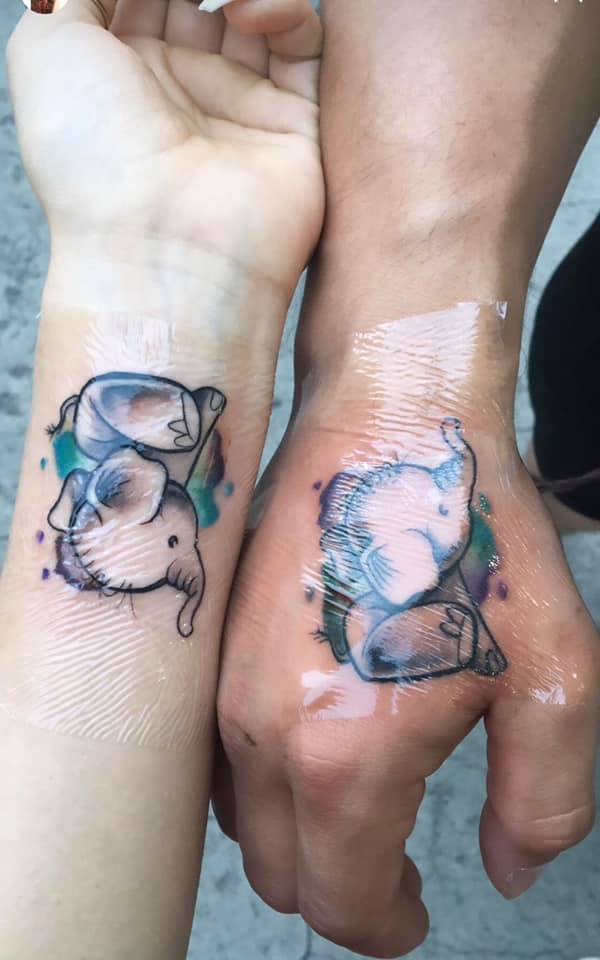 20. Sally Hanscom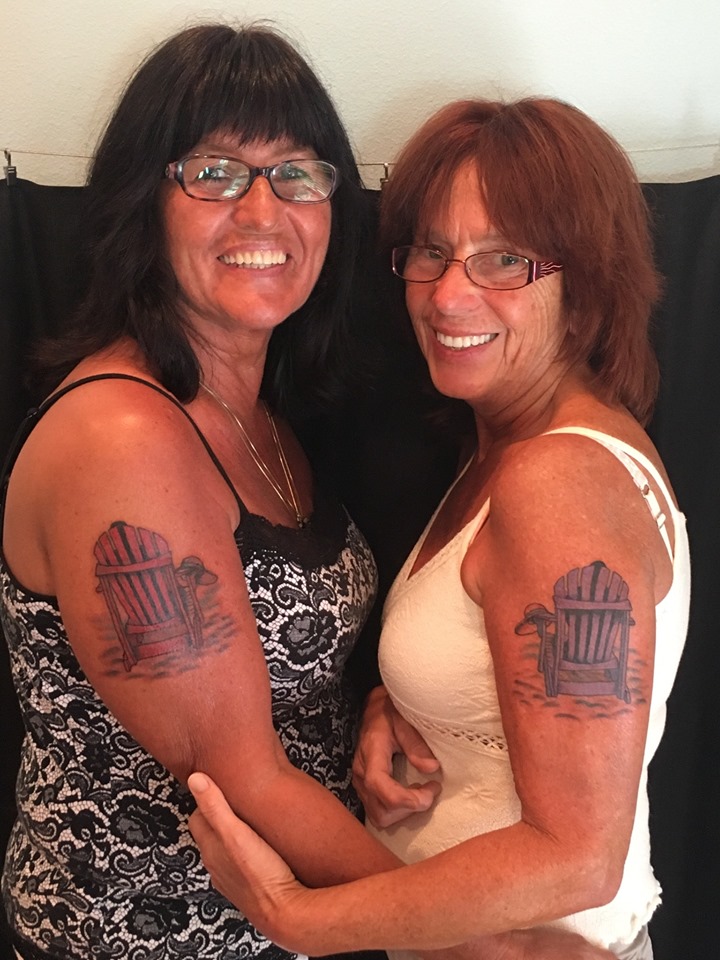 21. PJ Robinson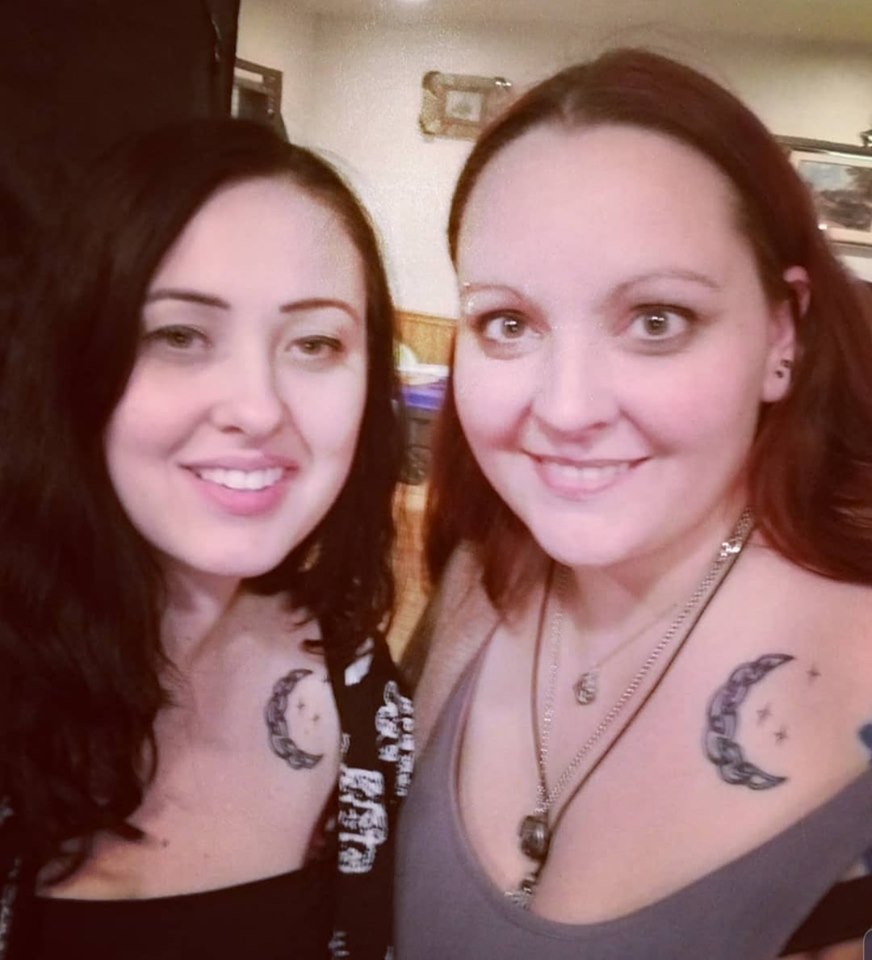 22. Chelsey Thompson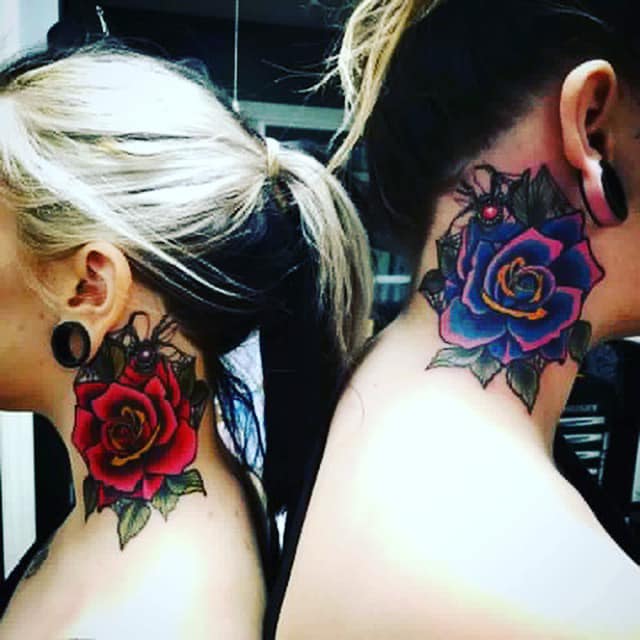 23. Oscar De Leon Jr.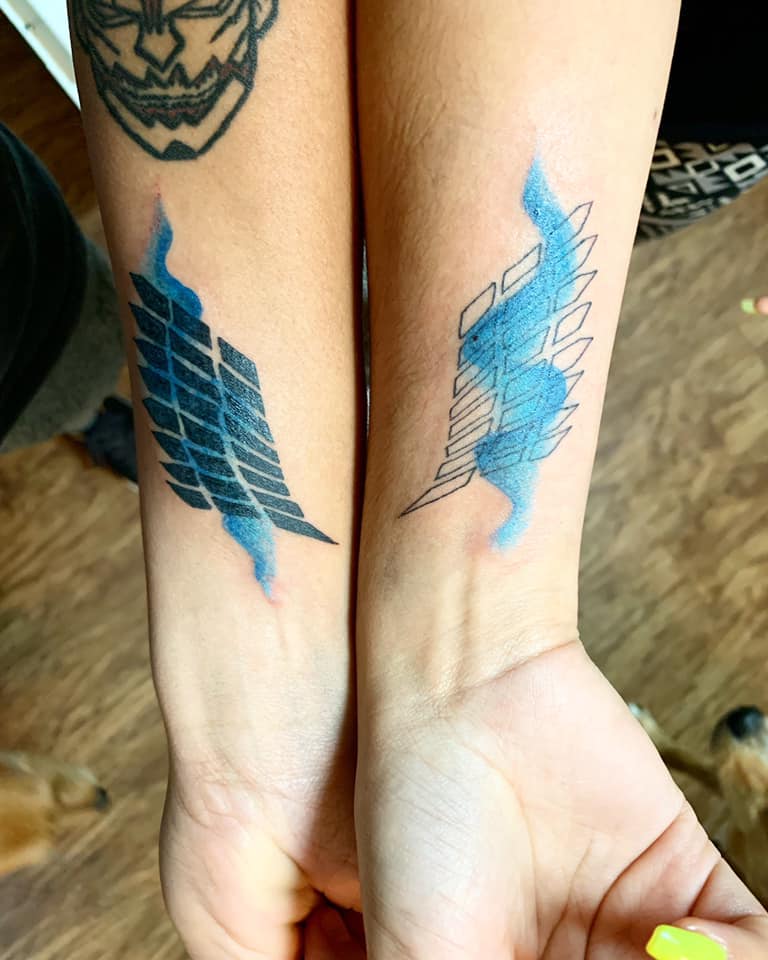 24. Yvonee Sipek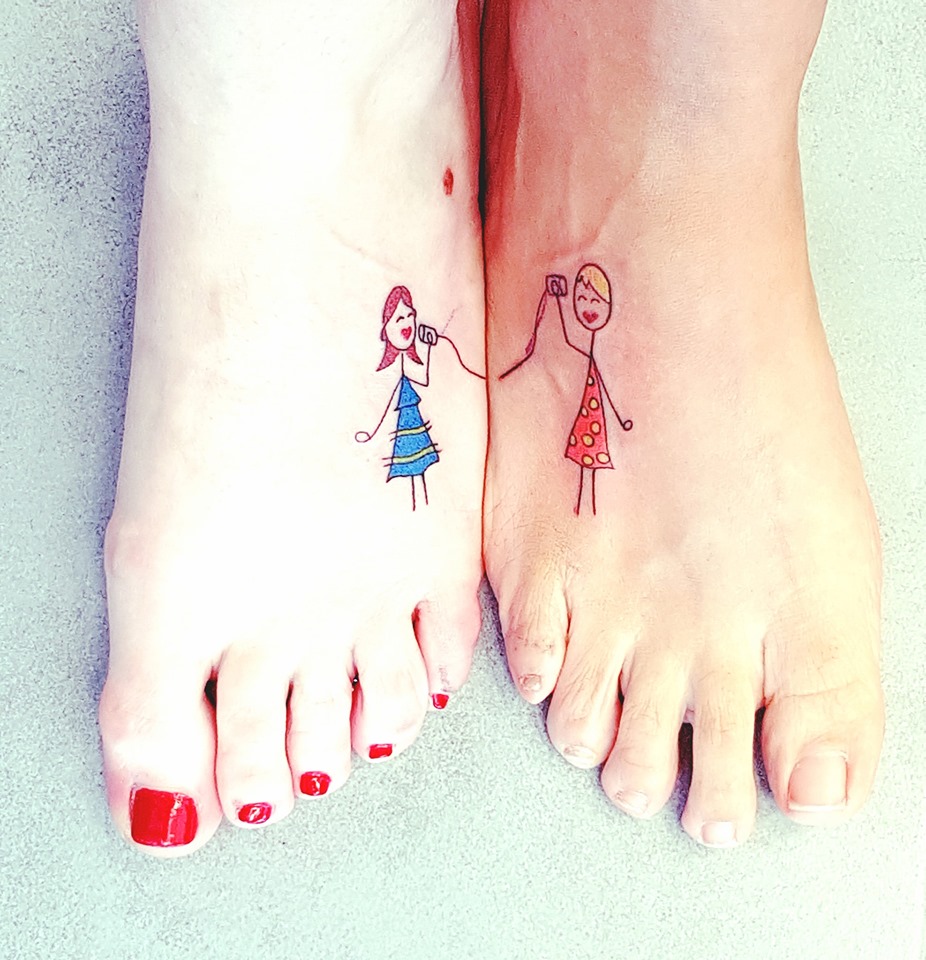 25. Natalia Ramirez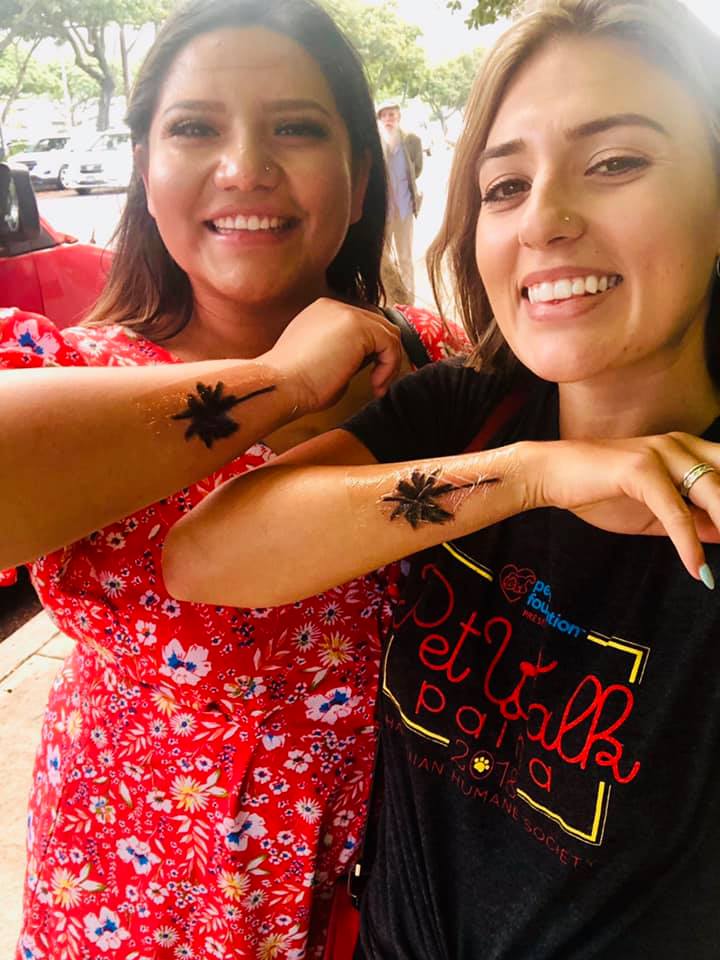 26. Ahumada Victoria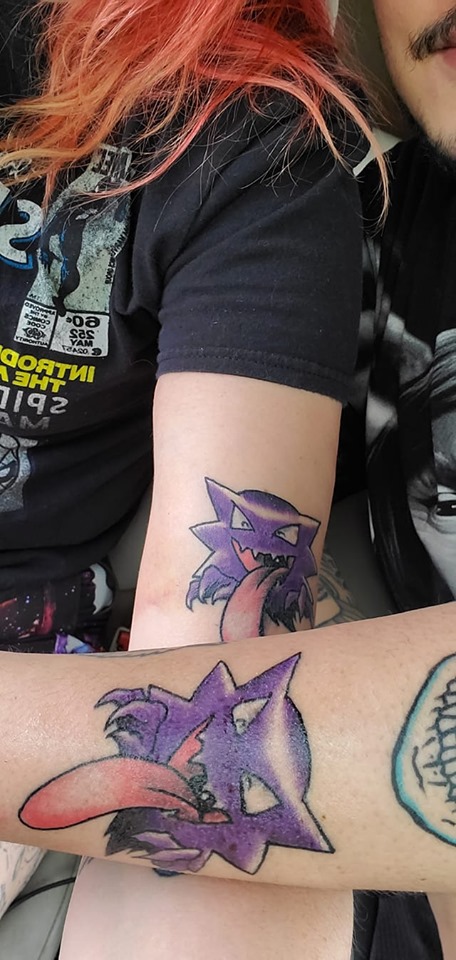 27. Nyssa Kaminsky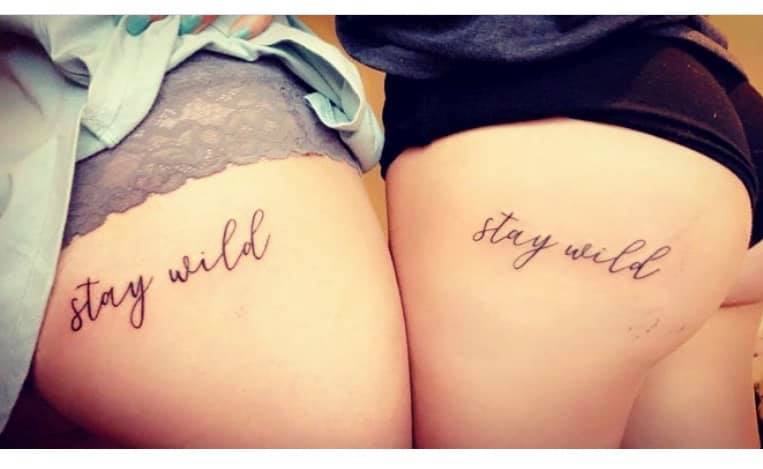 28. Nikol Nikol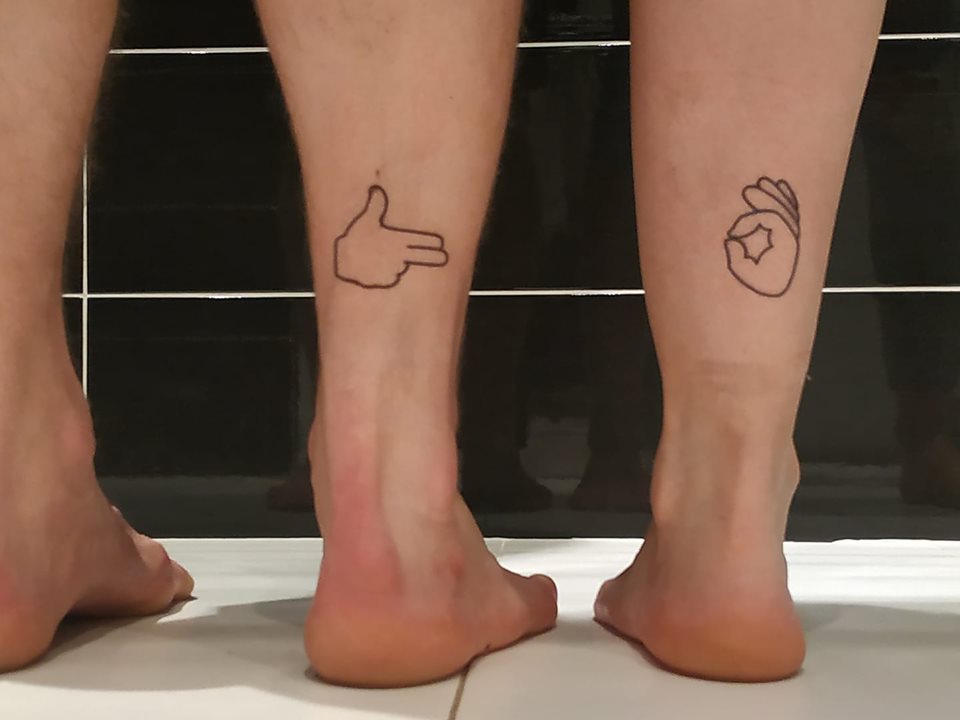 29. Patricia Berkachi
30. Kelli Larkey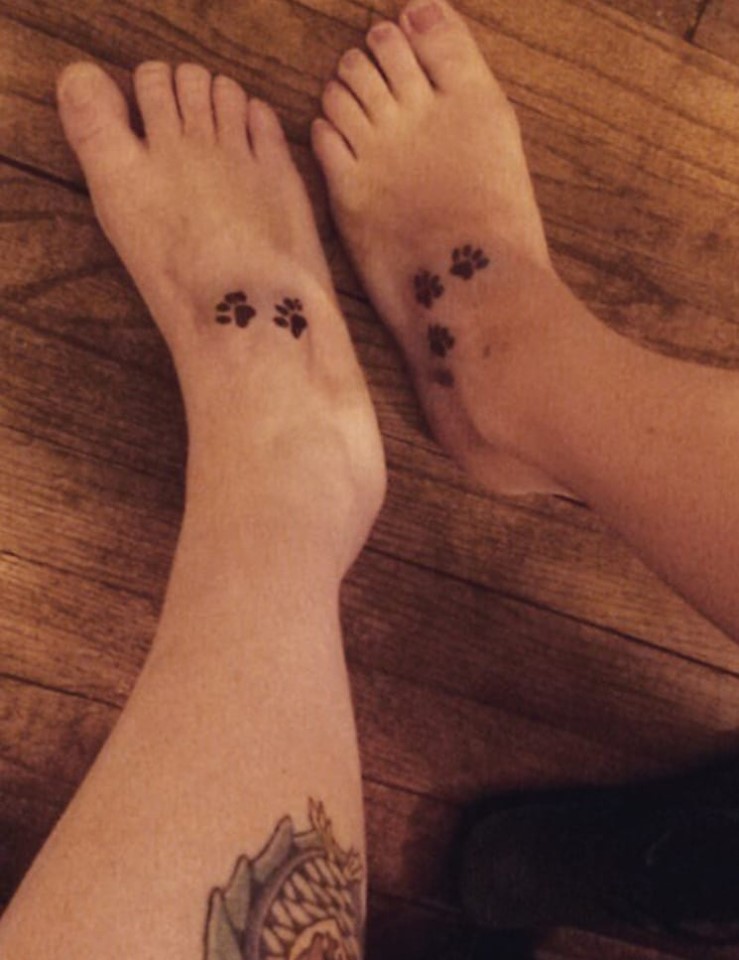 30. Mandy May
31. Justyna Victoria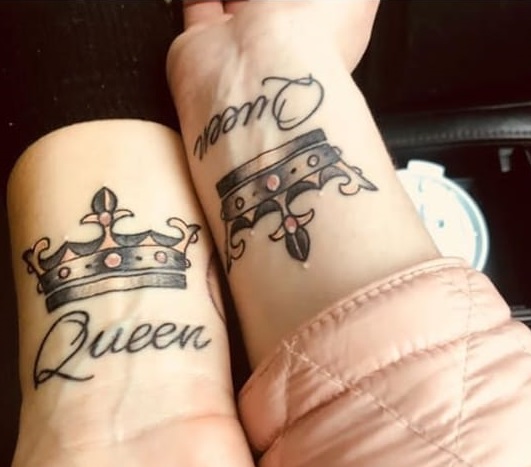 32. Cindy Zak Morrison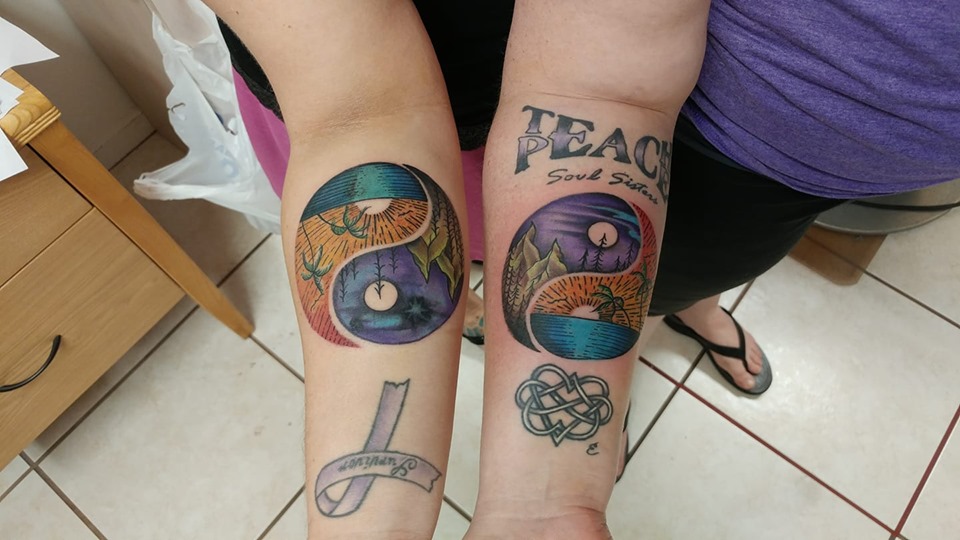 33. Cera Leader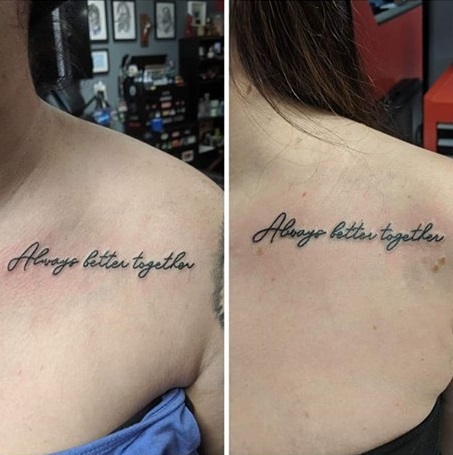 34. Mary Cobain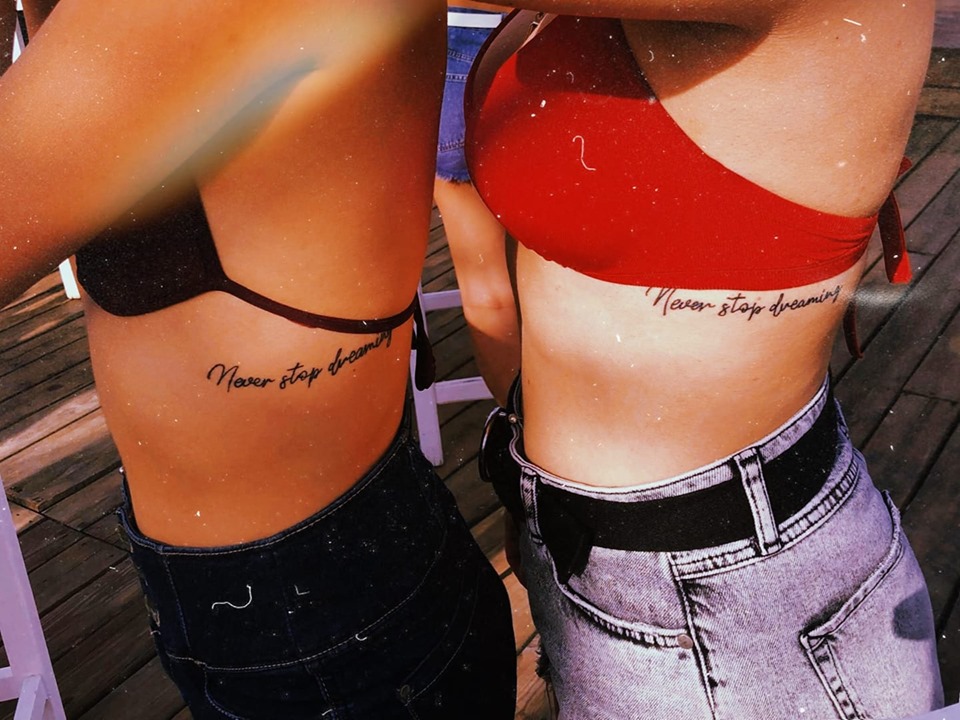 34. Natasha Jordan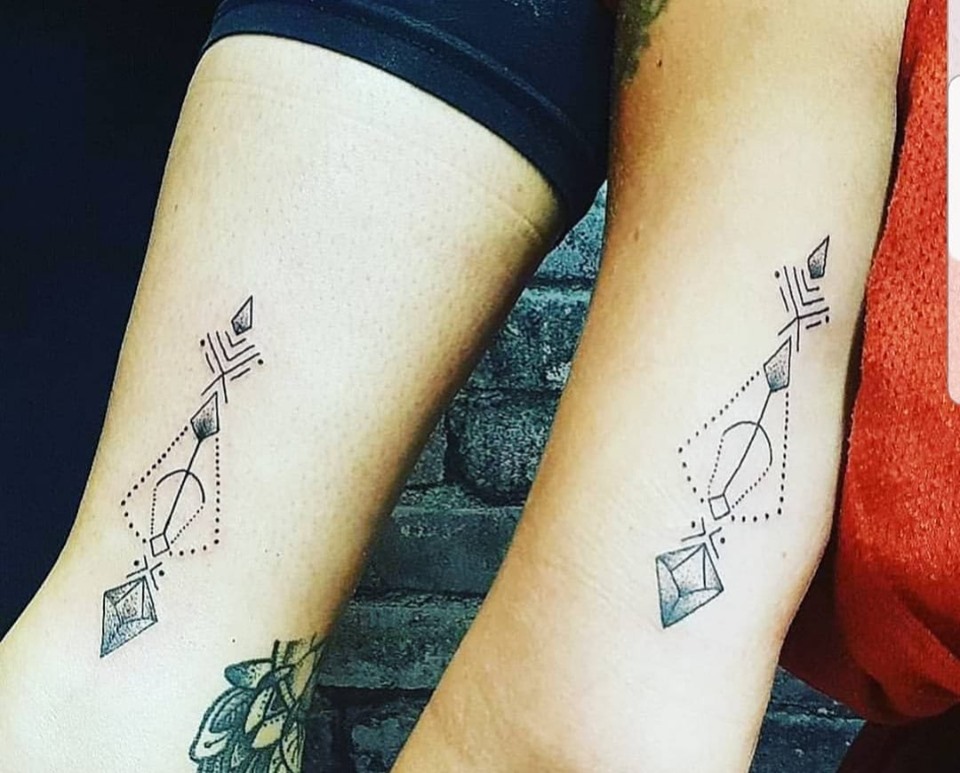 36. Ashley Lough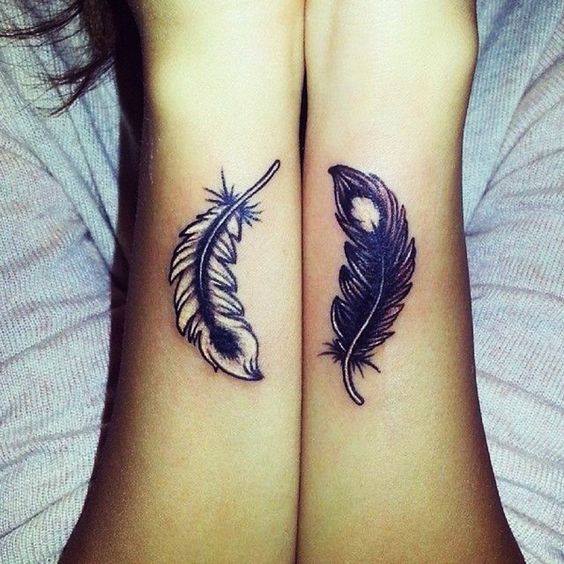 37. Esen Demirkaya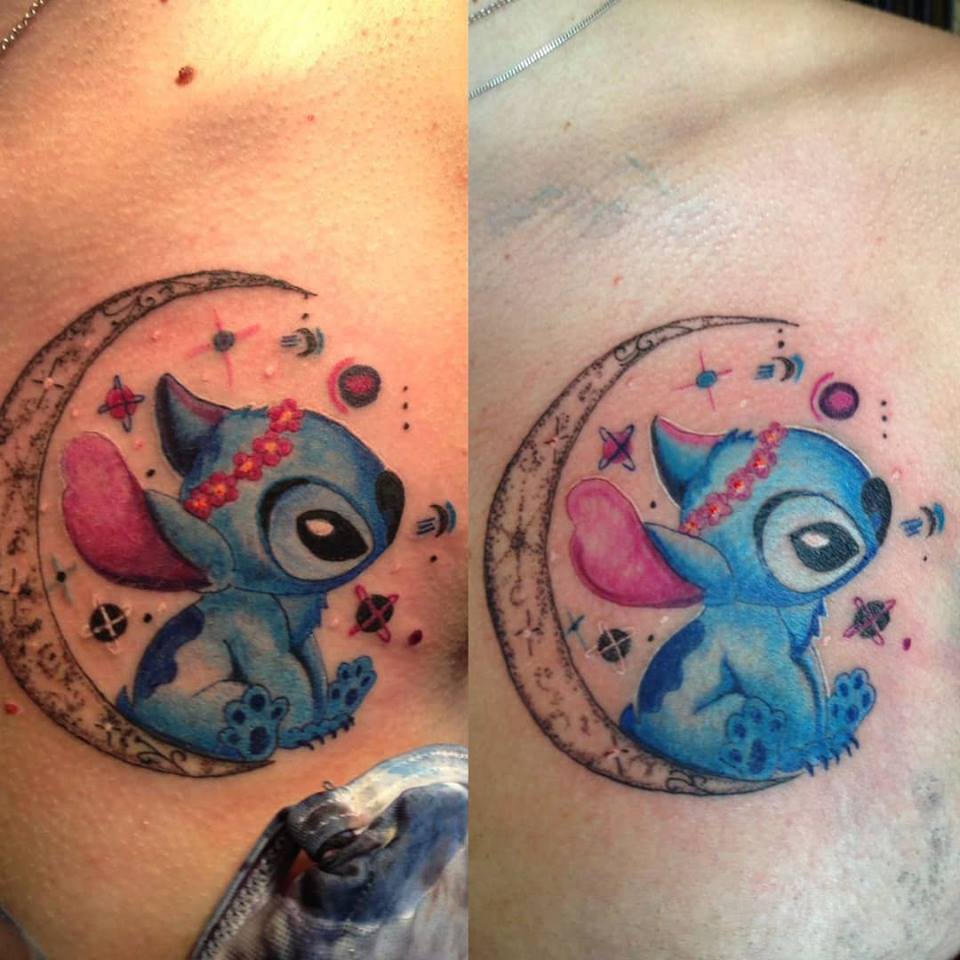 38. Victoria Keheller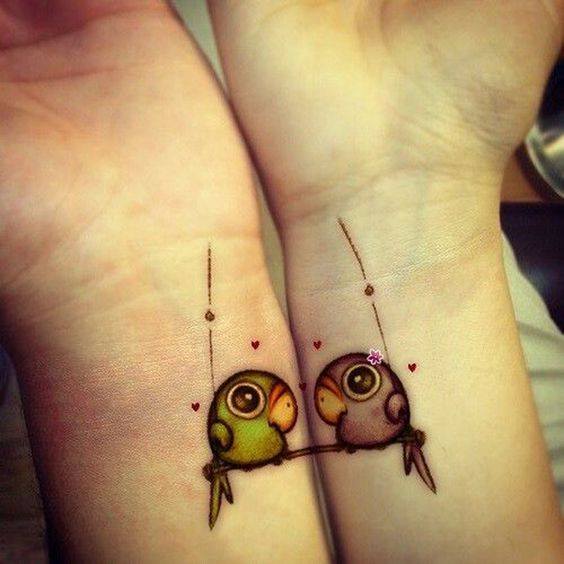 39. Kozo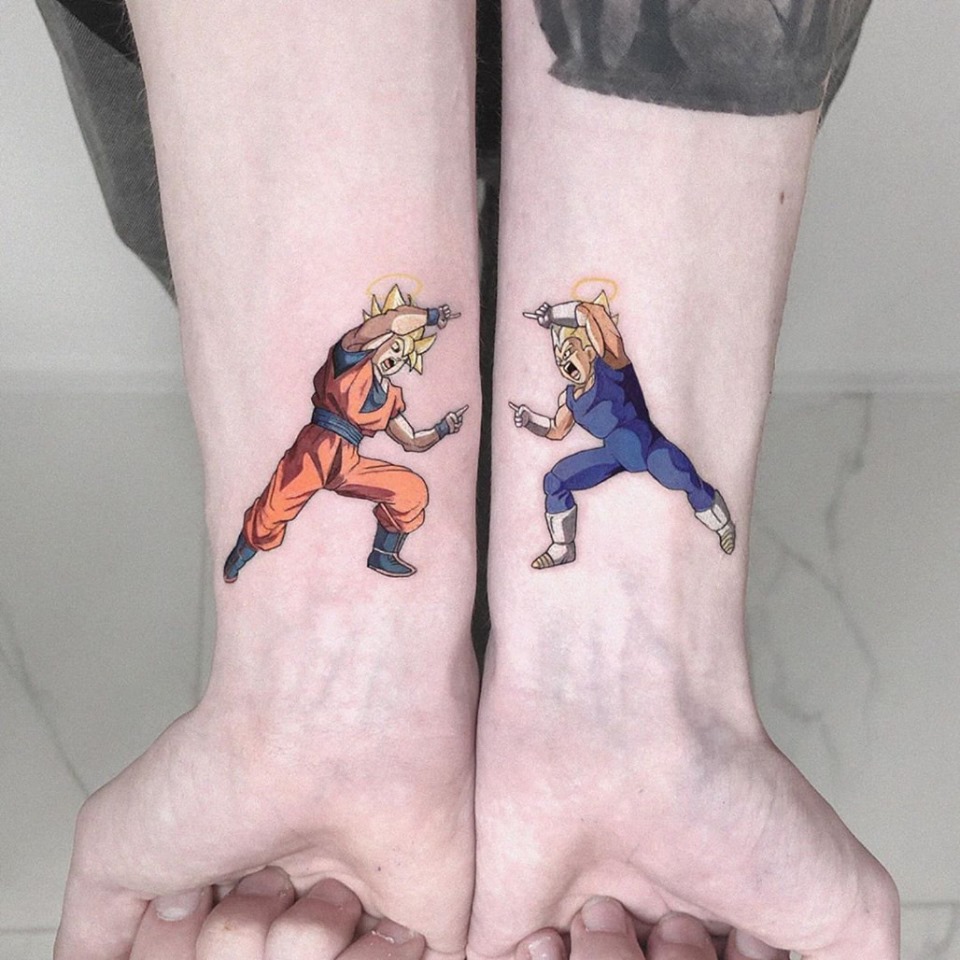 40. Johnny Tattz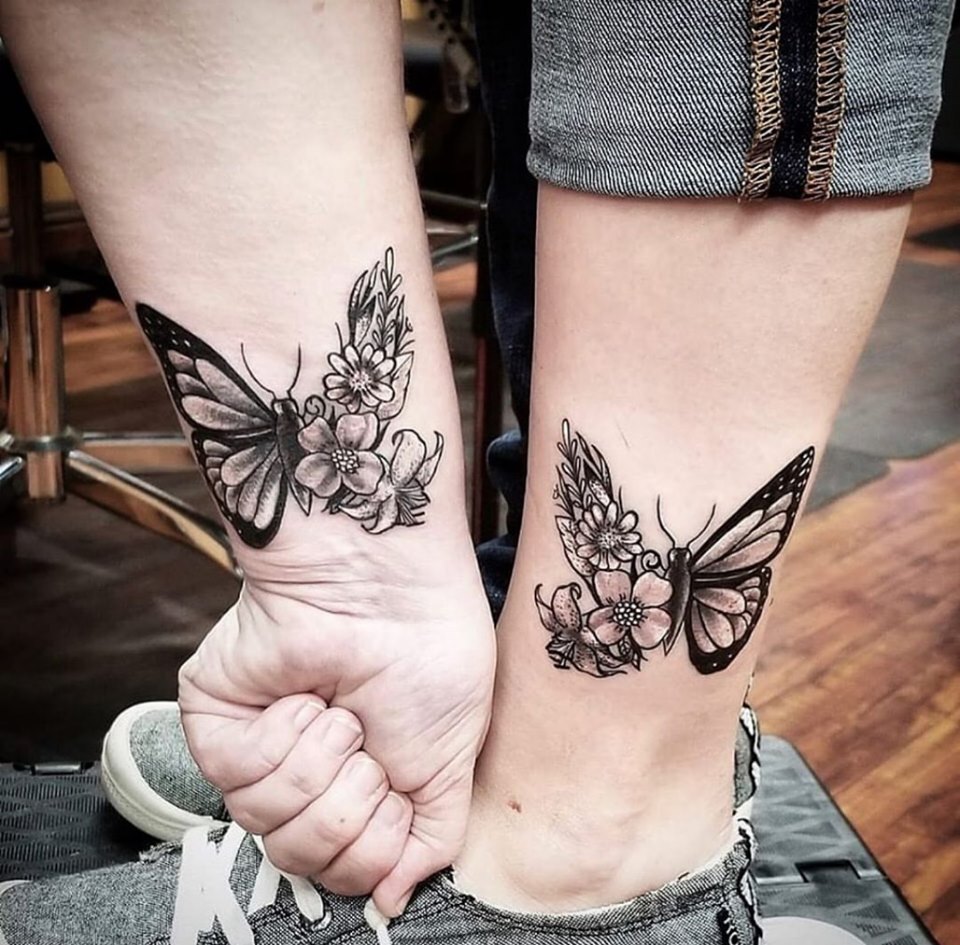 41. Ciara Miller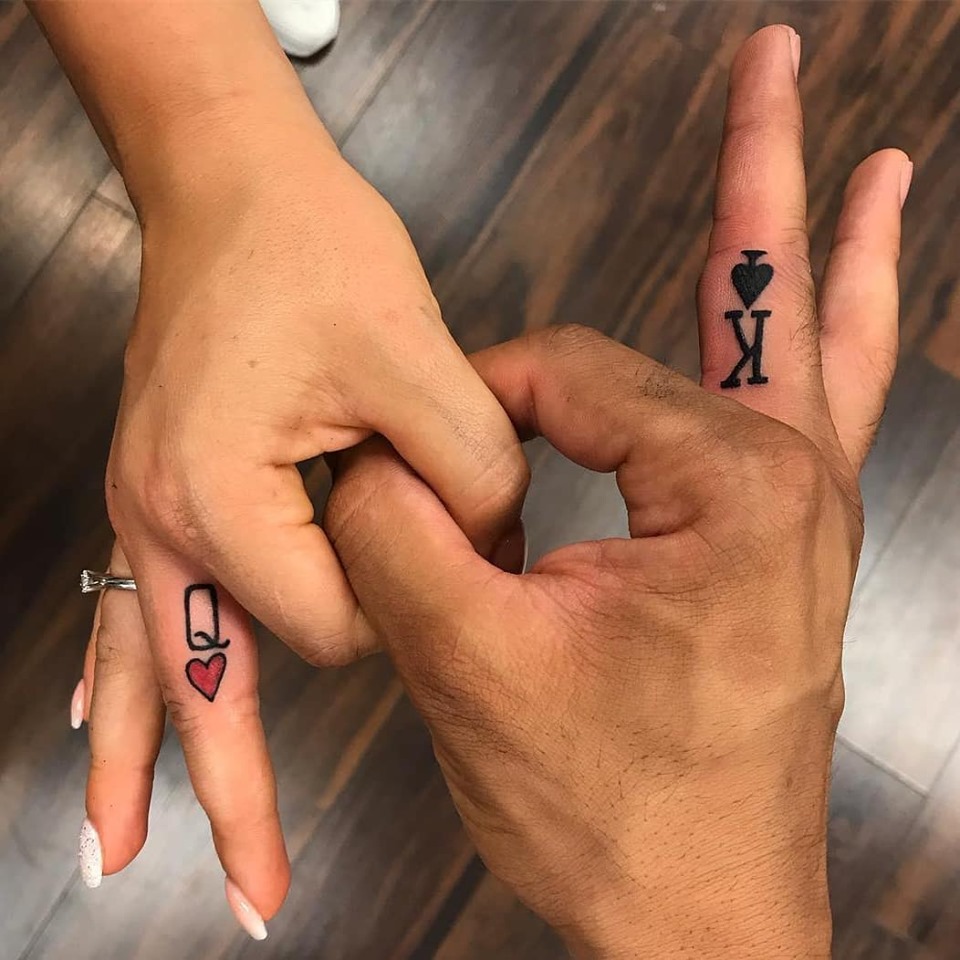 42. Natalie O'Rielly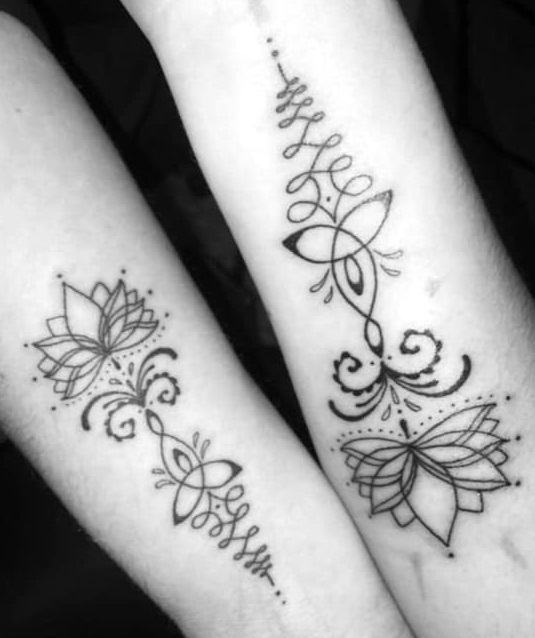 43. Claire Norfolk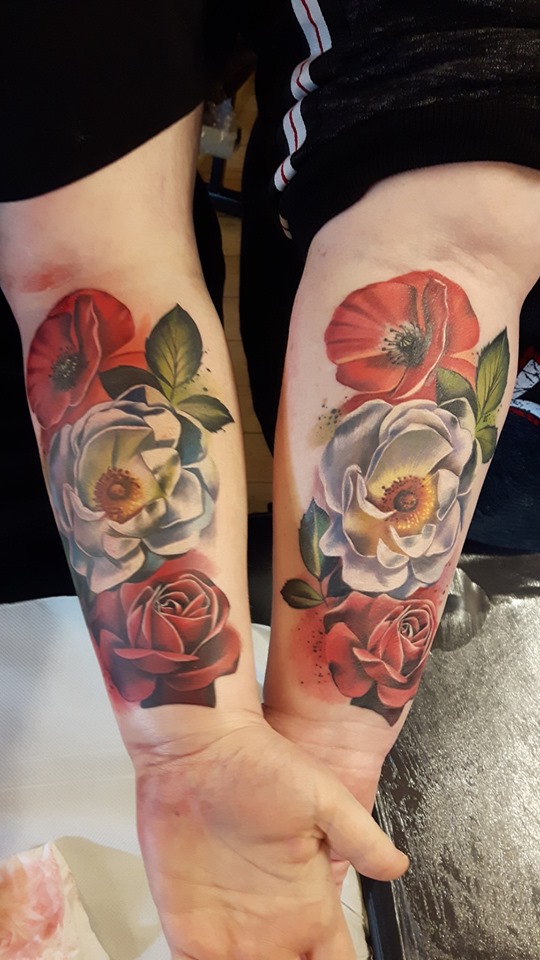 44. Robin Fuchs Brumfield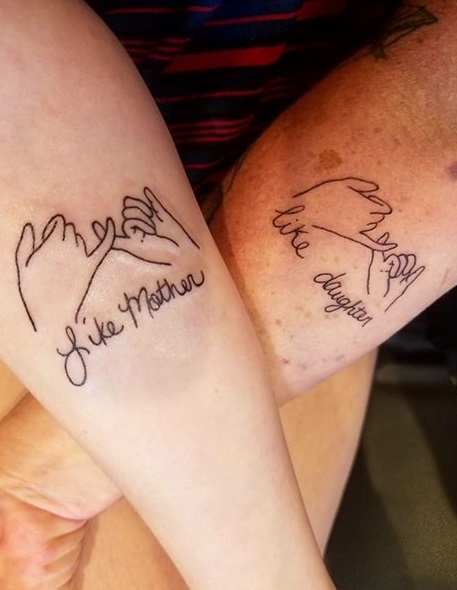 45. Gregg Lomas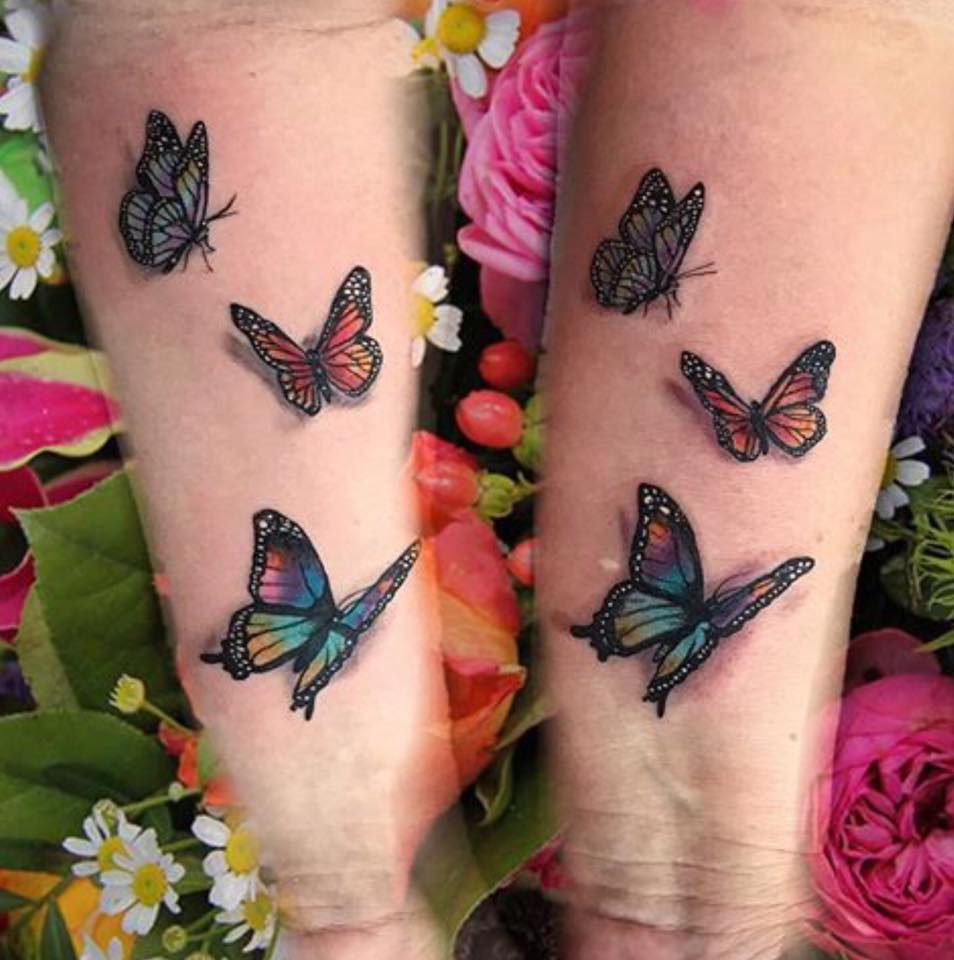 46. Sabrina Lloyd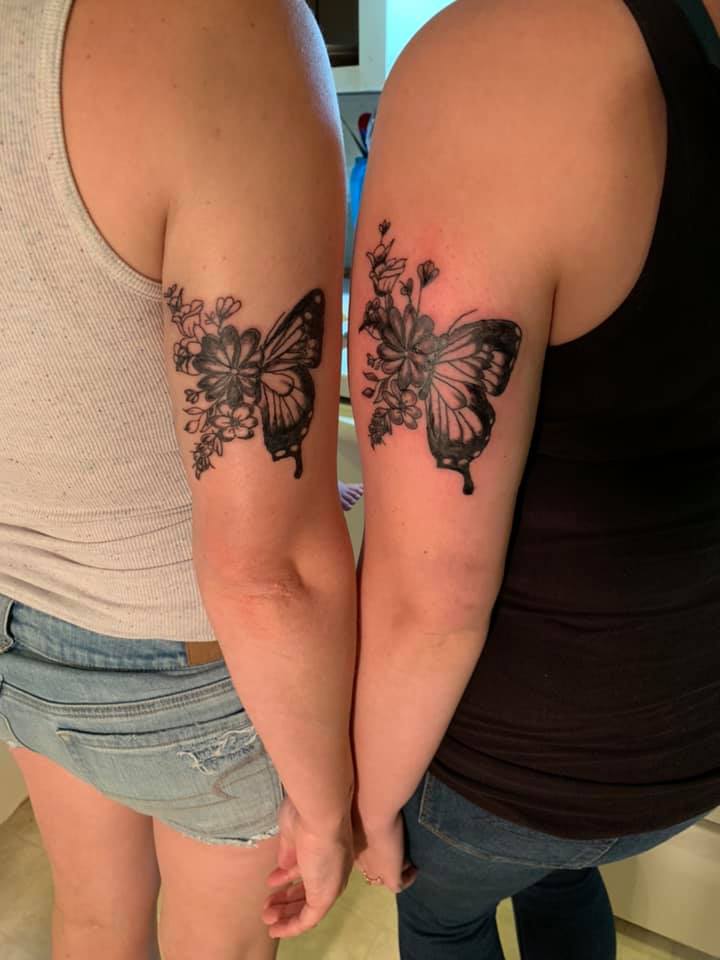 47. Brittany Tuzon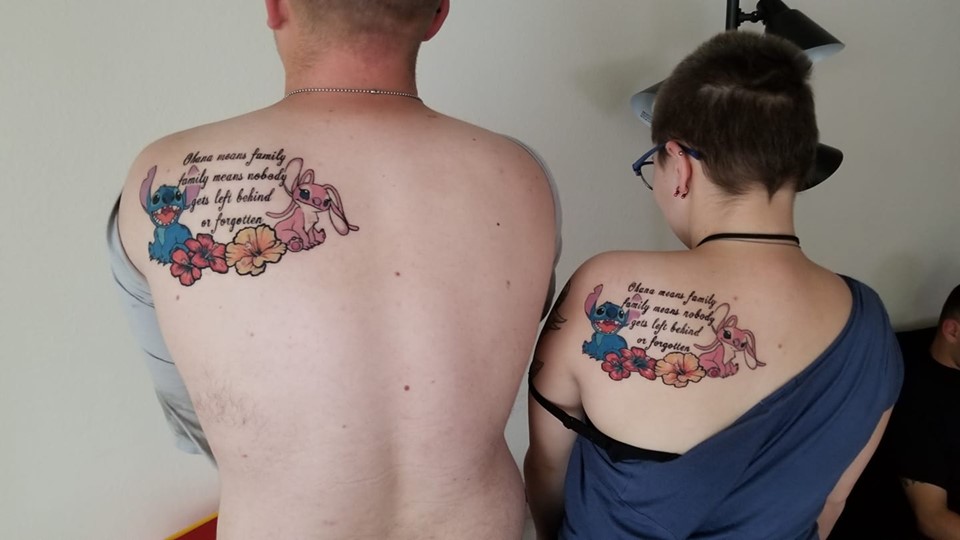 48. Kelly Huizinga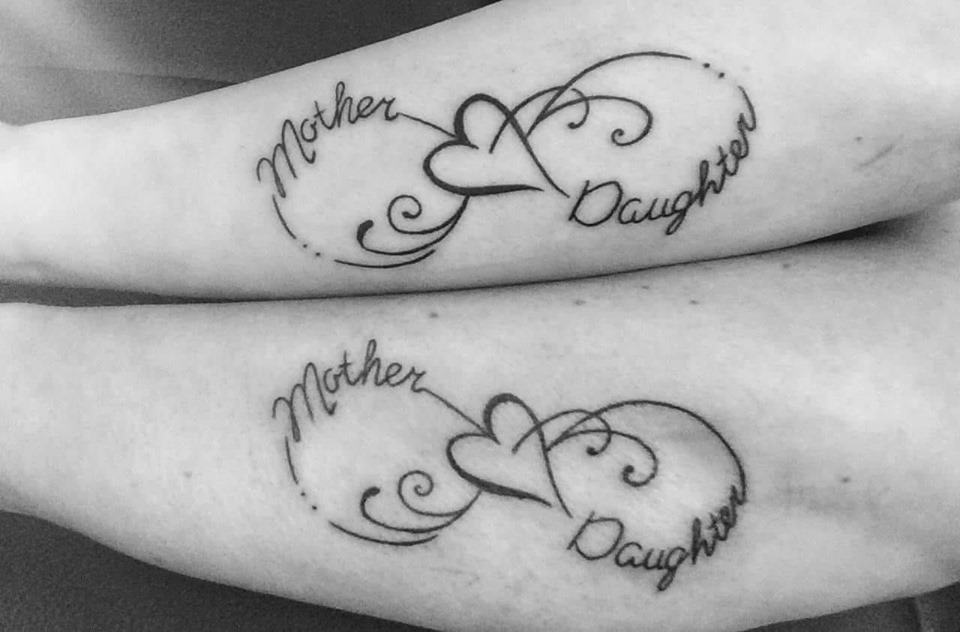 49. Maark Therrien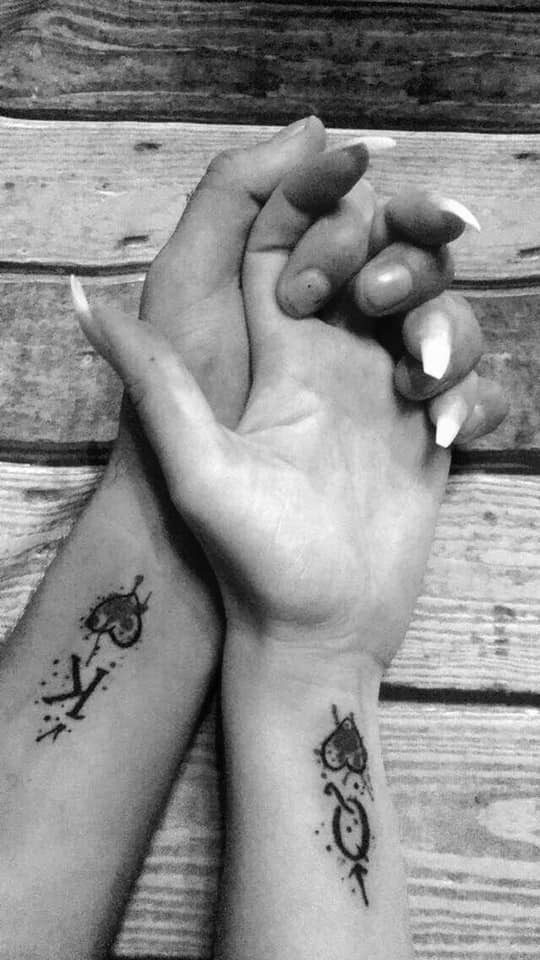 50. Stephanie Sutcliffe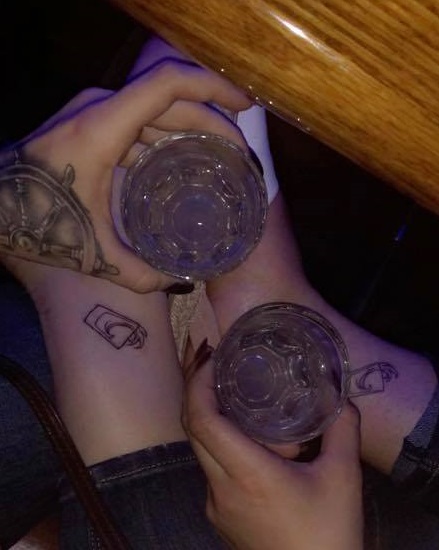 The names next to each tattoo are the person that posted them not necessarily the person in the picture. If you are the artist and want credit please just contact us and let us know. If you want to share your tattoos with the over 18 million followers in our community please like us on FaceBook at Tattoo Lovers  and follow us on Instagram @tattooloversshop
Comments
comments