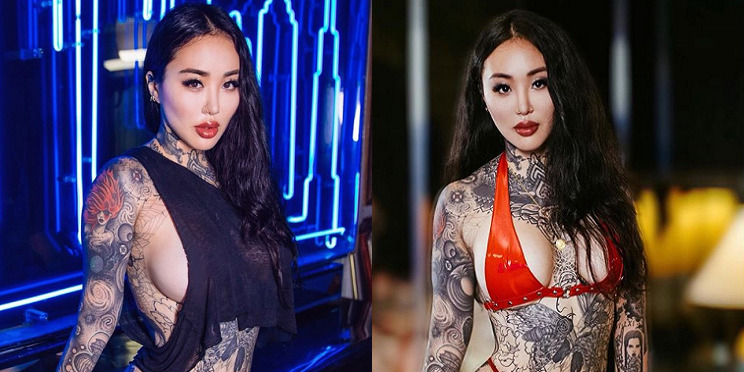 Tattoo Lovers was lucky enough to first met Tattoo Artist Alisha Gory at her home base, Grit N' Glory Tattoo Studio in NYC.
If you aren't familiar with Alisha Gory she is not only an great artist but an amazing inspiration to all aspiring tattoo artist. She came to America at 18 without much money, friends or family and now has made a big name for herself. as she posted on her Instagram "I'm a tough chick, and I found ways to keep myself afloat in this city. I'm in no means perfect and I have a long way to go, but damn, it's been a wild ride!"
Alisha Gory, femaletattooers.com.
Alisha Gory Shirts And Tanks
Here are the incredible shirts and tank tops that we now offer. These are 2 of her classic designs on both black and white. They are available in both women's and men's. They are all available in the Tattoo Lovers Store or click on one below.
@Daniella.Mac in Warrior Black Shirt.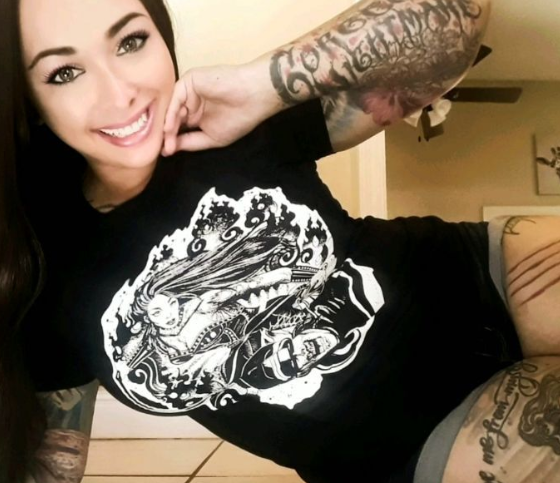 @itslindamarie in Warrior Black Tank Top.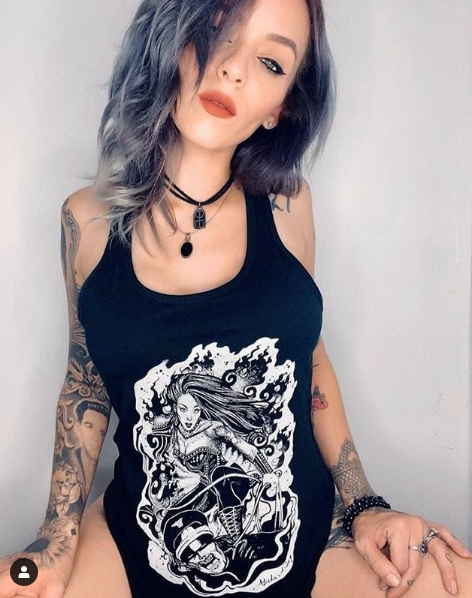 Daniella Mac in Warrior White Shirt.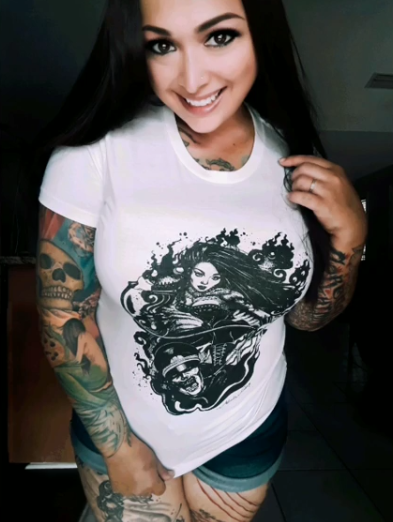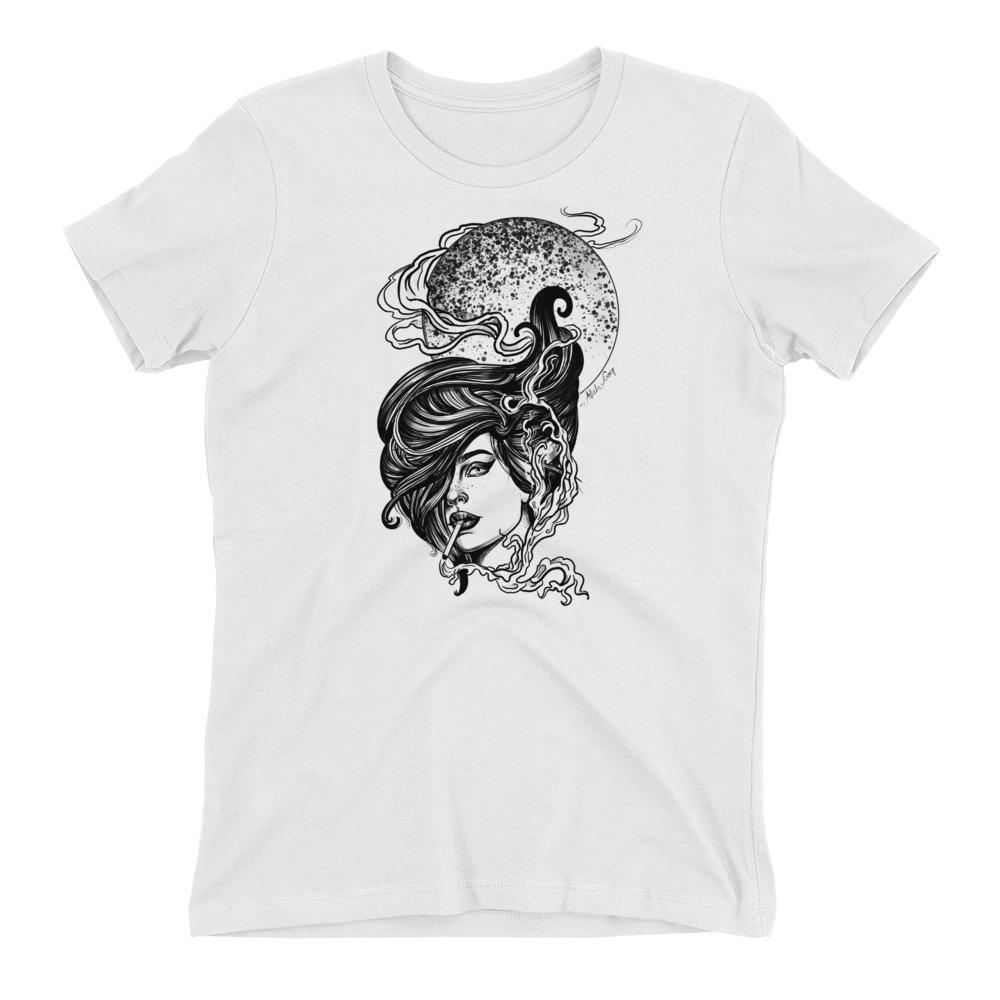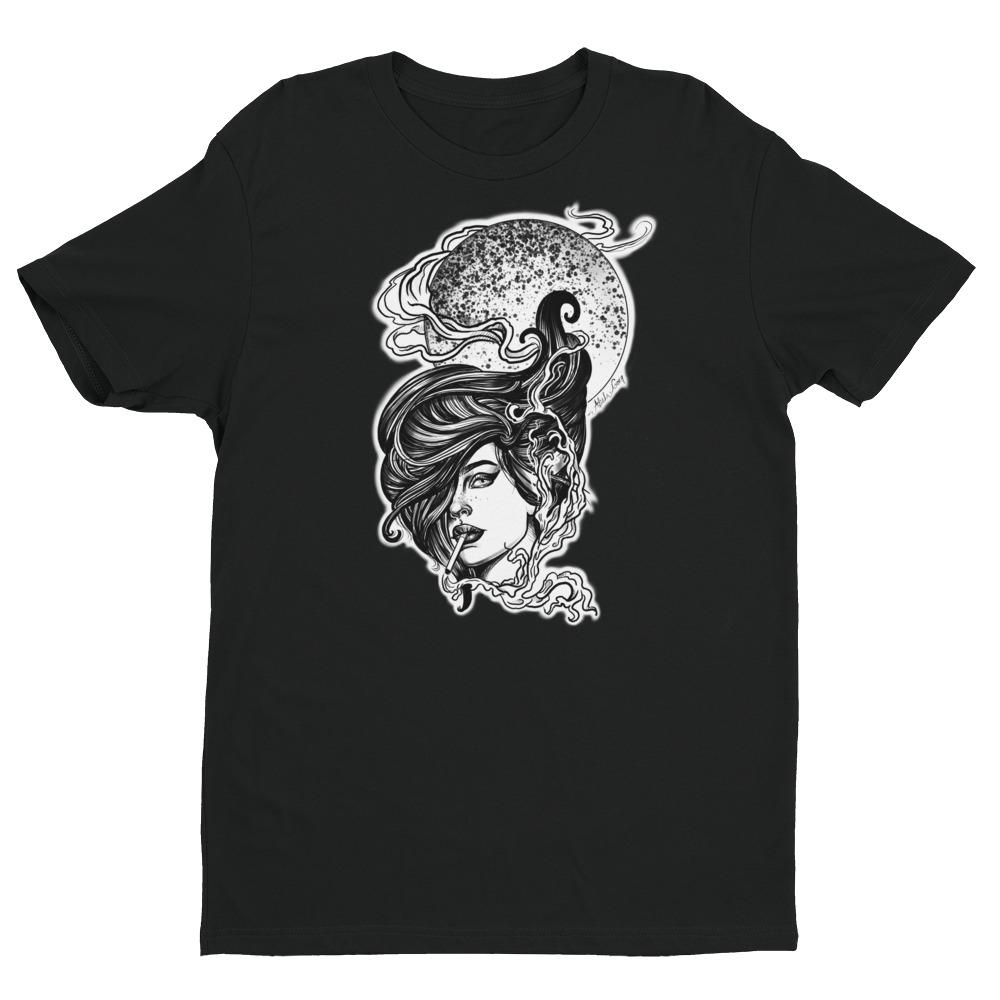 Alisha Gory Tattoos
Now, on to the Tattoos! We featured an assortment of our Favorite Tattoos by one of our Favorite New York City Tattoo Artists Alisha Gory! and love her style! We've out together a few of our Favorite Tattoos by Alisha Glory, in the Tattoo Galleries, below.
Scroll thru and pick out your FAV! 🔥
"I do love those old ink etching drawings and I find beauty in dark things. Perhaps it is because I want to shine light to my own darkness through art. I would like to start adding one or two color palettes with black and greys. I'm always trying to think of a new direction to head to. I find it boring to always do the same thing over and over." Alisha Gory, femaletattooers.com.
To Book a Tattoo Appointment with Tattoo Artist Alisha Gory, please contact her by filling out this contact page form, here.
You can also contact Alisha Gory directly through her e-mail [email protected]
Alisha Gory Tattoo Model
Along with Tattooing Alisha Gory is also a Beautiful Tattooed Model, check out these great shots! There are not many beautiful tattoo models that are also very good tattoo artists but Alisha is definitely one of them. She is the total package. 📸




See More Amazing Tattoos by Alisha Gory by following her on IG @alishagory, Facebook @AlishaGory
Would you like to get Tattooed By Tattoo Artist Alisha Gory? What would you get? Leave a comment below.
If you want to see the hottest tattoo artists and models like Alisha make sure to follow us on FaceBook @tattooloversshop and Instagram @tattooloversshop
Comments
comments