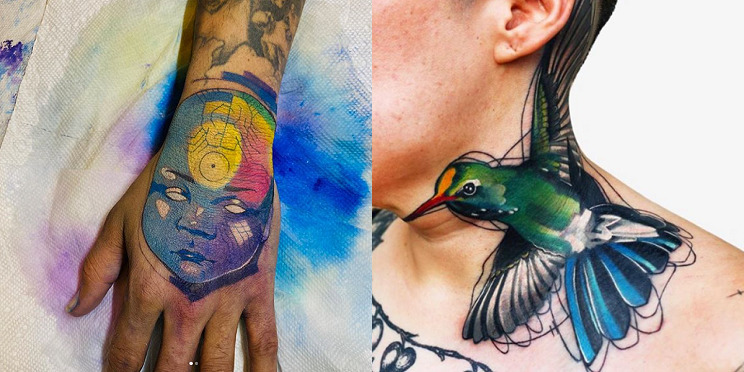 Chris Brown Hand Tattoo
Chris Brown showed off his new hand tattoo done by Ivana Belakova (@ivanatattooart) Ivana is know for her color street style tattoos that are considered contemporary fine art. That's right she is officially the only woman in the world who was awarded the recognition from the MACRO Museum in Rome, Italy. This latest piece shows the recognition is much deserved. As for the piece itself its a colorful buddha inspired piece. There was no detail given on the meaning. Brown is no stranger to tattoo and his left hand was one the only space on his hands and arms he had open for new work. What do you think of the new work?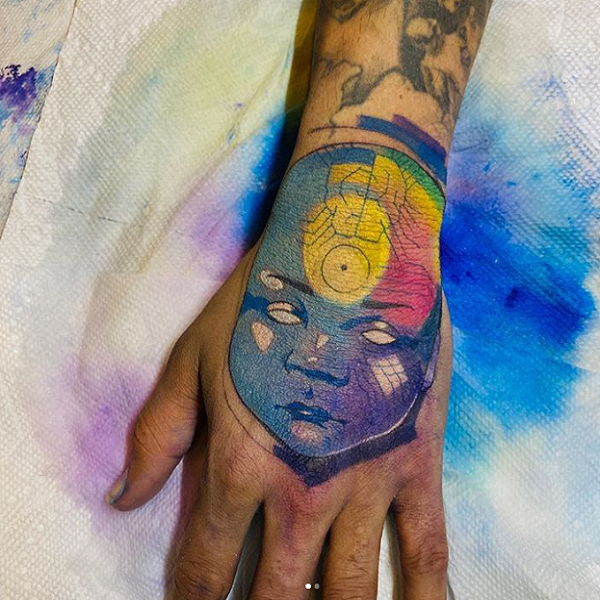 More Ivana Tattoo Art
Check out other great Ivana Tattoo Art pieces.
If you want to see more of Ivana'a amazing work make sure to check out her Instagram. She's currently working out of Los Angeles but does travel in case you want to get work done by her.
Want to see more celebrity tattoos? Check out Jusin Beiber's new tattoos and Miley Cyrus new divorce tattoo now. Stay on top of the latest tattoo news make by following us on FaceBook @TattooLoversShop and IG @TattooLoversShop
Want to rep the Tattoo Lovers community at all times? Go cop one of our hot selling shirts now! Available in men's and women's.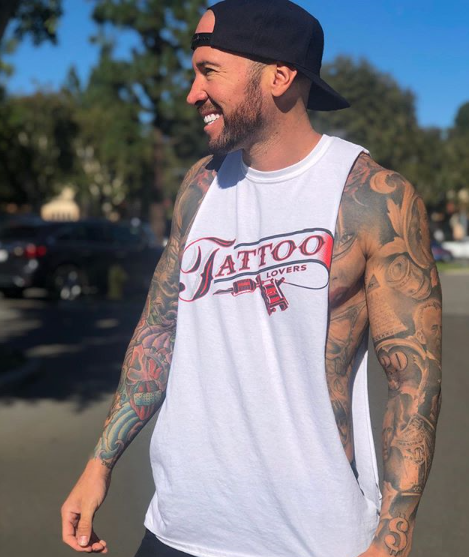 Comments
comments