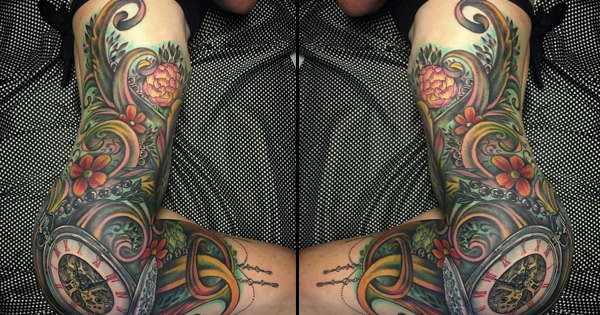 Side Panel Tattoos are very popular, a great place for large and gorgeous tattoos! Tattoo Artist Johnny Smith's side panel tattoo is beautiful and amazing! 
Large Side Panel Tattoos are one of Tattoo Artist Johnny Smith's specialties. Check out the details Johnny Smith put into these beautiful, side panel tattoos. Sexy! The tattoo art is amazing!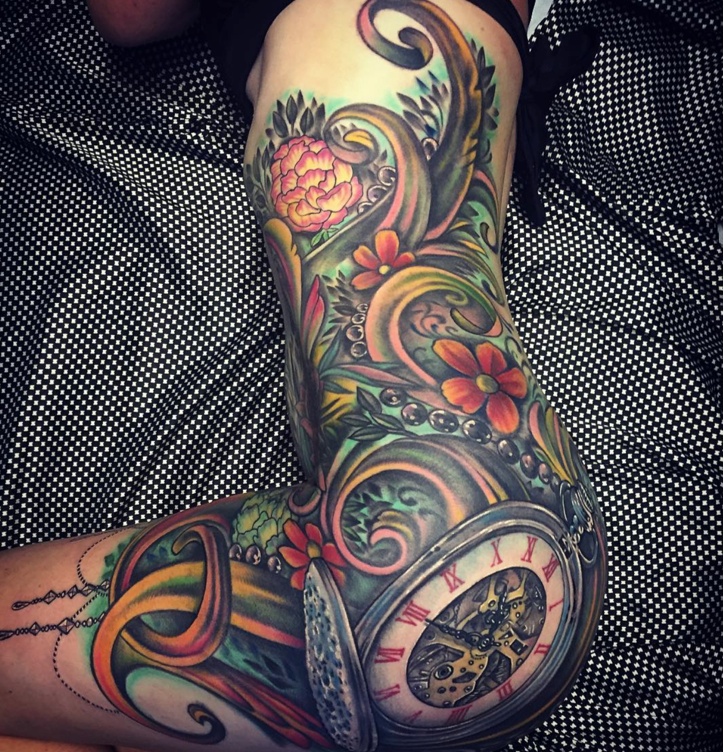 "Super excited to finally finish this big side panel! My client drove an 8 hour round trip for each one of her sessions, and it's been about a year in the making. I'd love to do more large feminine pieces like this!" – Johnny Smith, Sweetwater Collective.
Tattoo Artist Johnny Smith has been tattooing for over 10 years, self taught and continuing to refine his craft, everyday. Johnny is known for realistic imagery, portraits, feminine imagery, and freehand designs. He does many bright, colorful tattoos, and been working with black & grey tattooing, as well.
If you want to book an appointment or consultation with Tattoo Artist Johnny Smith, contact him thru his Tattoo Studio, Sweetwater Collective, in Jacksonville, Oregon.
Comments
comments