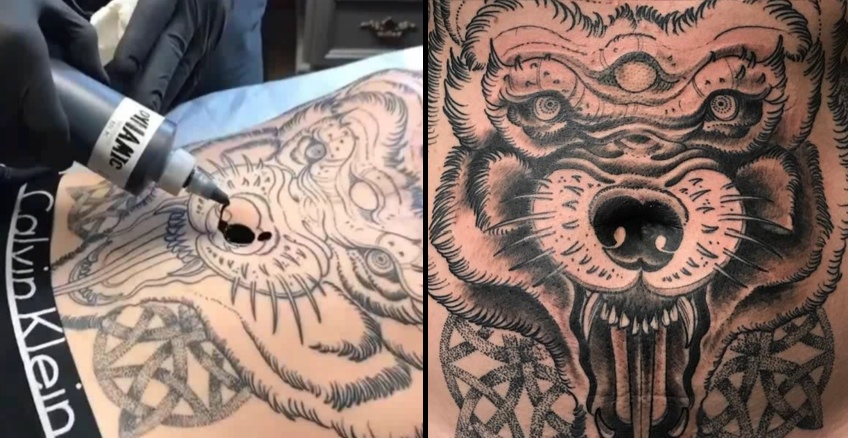 Belly Button Tattoo of the Day! Tattoo Artist Joseph Haefs designed this killer, animalistic belly button tattoo you must see!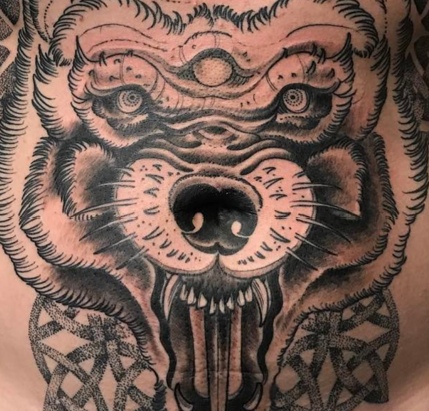 This Belly Button Tattoo by Tattoo Artist Joseph Haefs stretches from the center of the client's chest and ends just below his abdomen. The middle of the chest is a very painful spot because all that is there is bone. The more muscle or fat there is the less painful the tattooing process is but if there is nothing but bone you are in world a painful experience.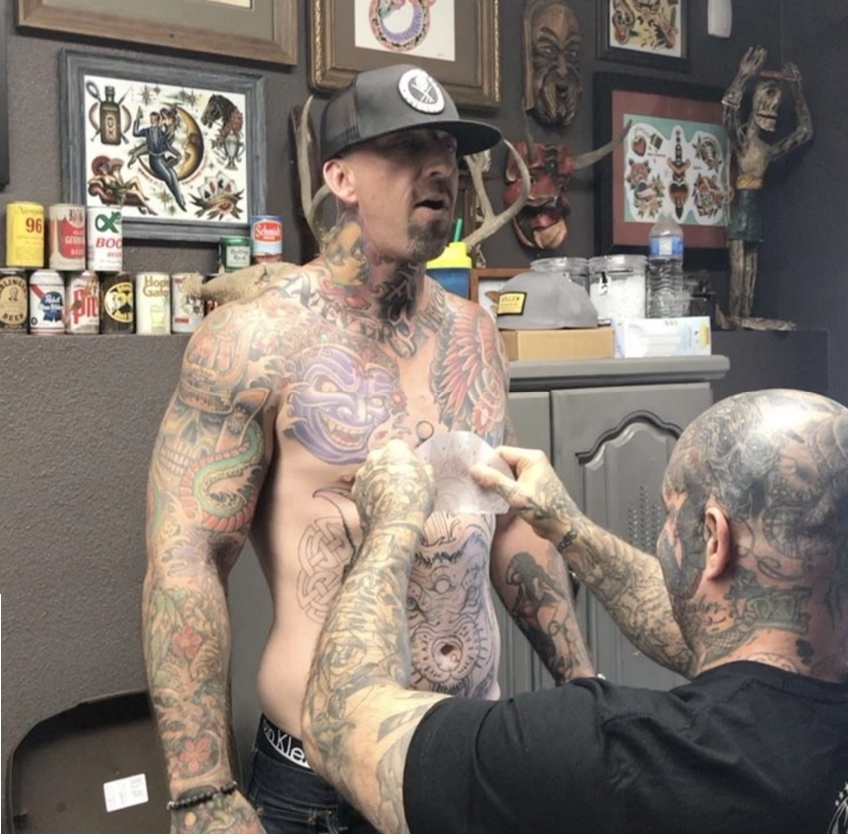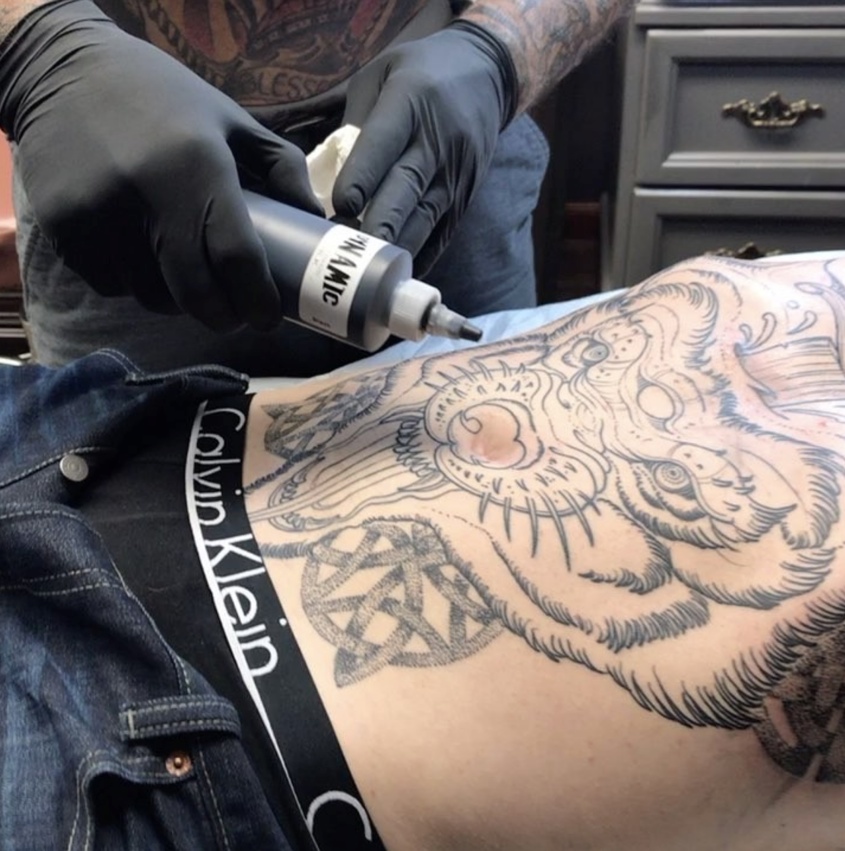 The outcome though of Joseph's patience and his client's strong will is a well executed wolf tattoo. It's of a wolf with a knife being driven from the top of the skull and appears out through its mouth.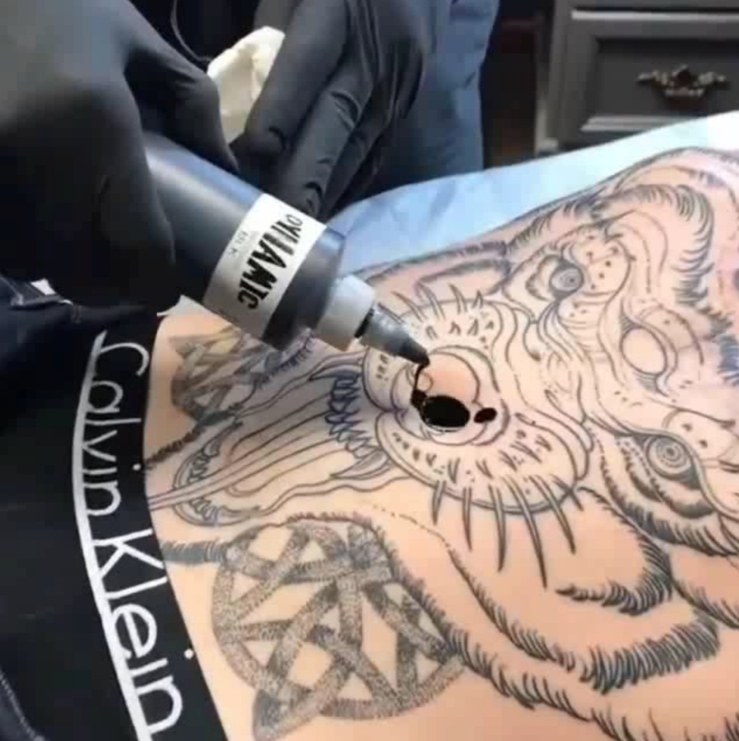 The wolf tattoo is decorative with all of the details put into the fur, and the detail around the eyes, and then there are designs of Celtic origin on different sides of the wolf's head. The nose is strategically placed on the belly button which makes it look almost non existent unless you look really closely, here.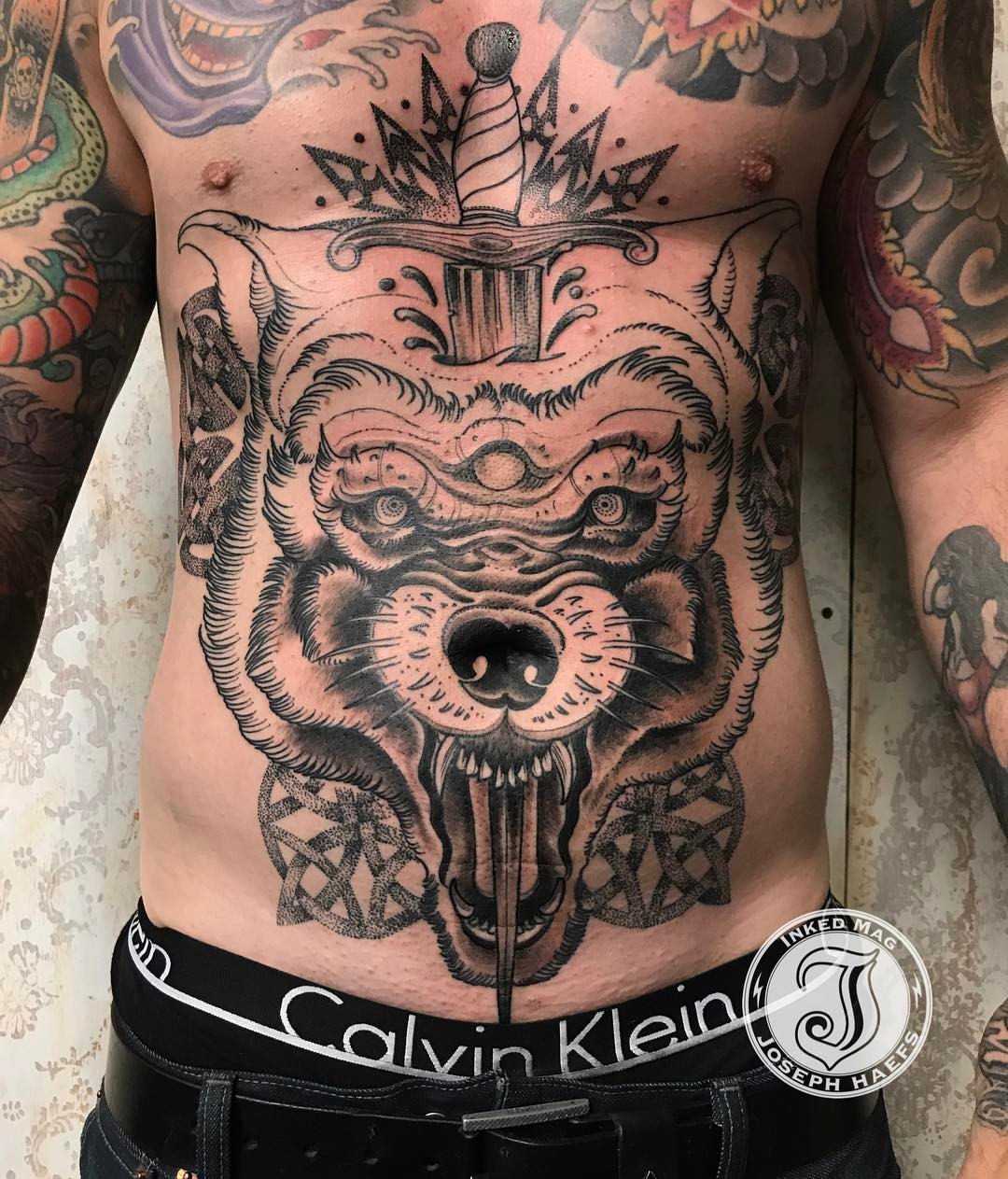 The abdomen is also considered a somewhat painful area to tattoo especially in this client's case because he is slimmer and therefore has less "cushion" between him and the needle. Tattoo Artist Joseph Haefs is usually known for feminine decorative tattoos that give a sense of empowerment. This belly button tattoo enabled him to show off a different side of his artwork and proves that he is more than just a goddess maker. He can make men feel like gods too.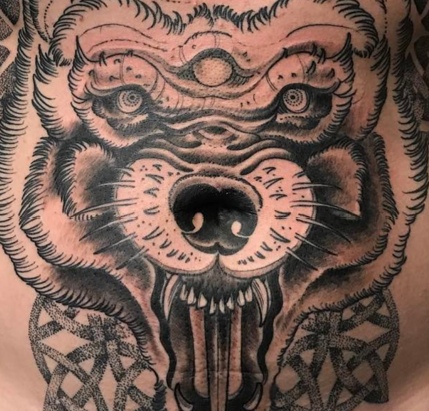 If you feel like getting your god/goddess status then step up to the plate and visit his tattoo shop's website, Reverent Tattoo Studio and fill out the form, to Book Your Tattoo Appointment.

Prove you have what it takes to get one of the priceless one of a kind belly button tattoos today!
Comments
comments