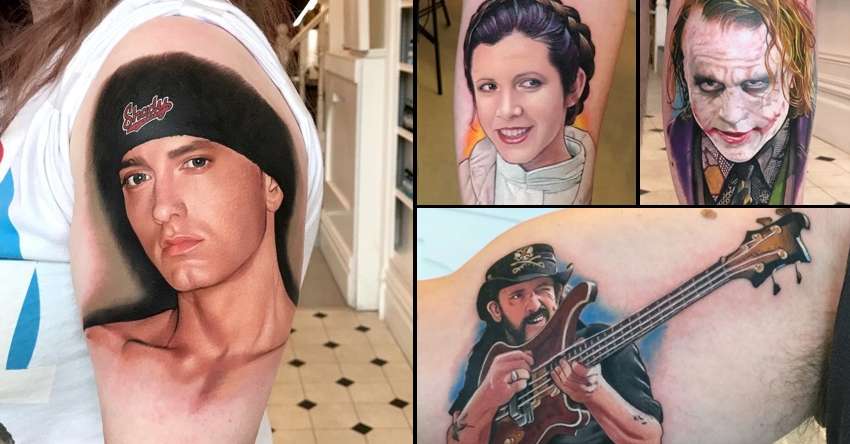 Have you ever wanted a portrait tattoo that looked better than the actual picture? Tattoo Artist David Corden delivers spectacular color portrait tattoos!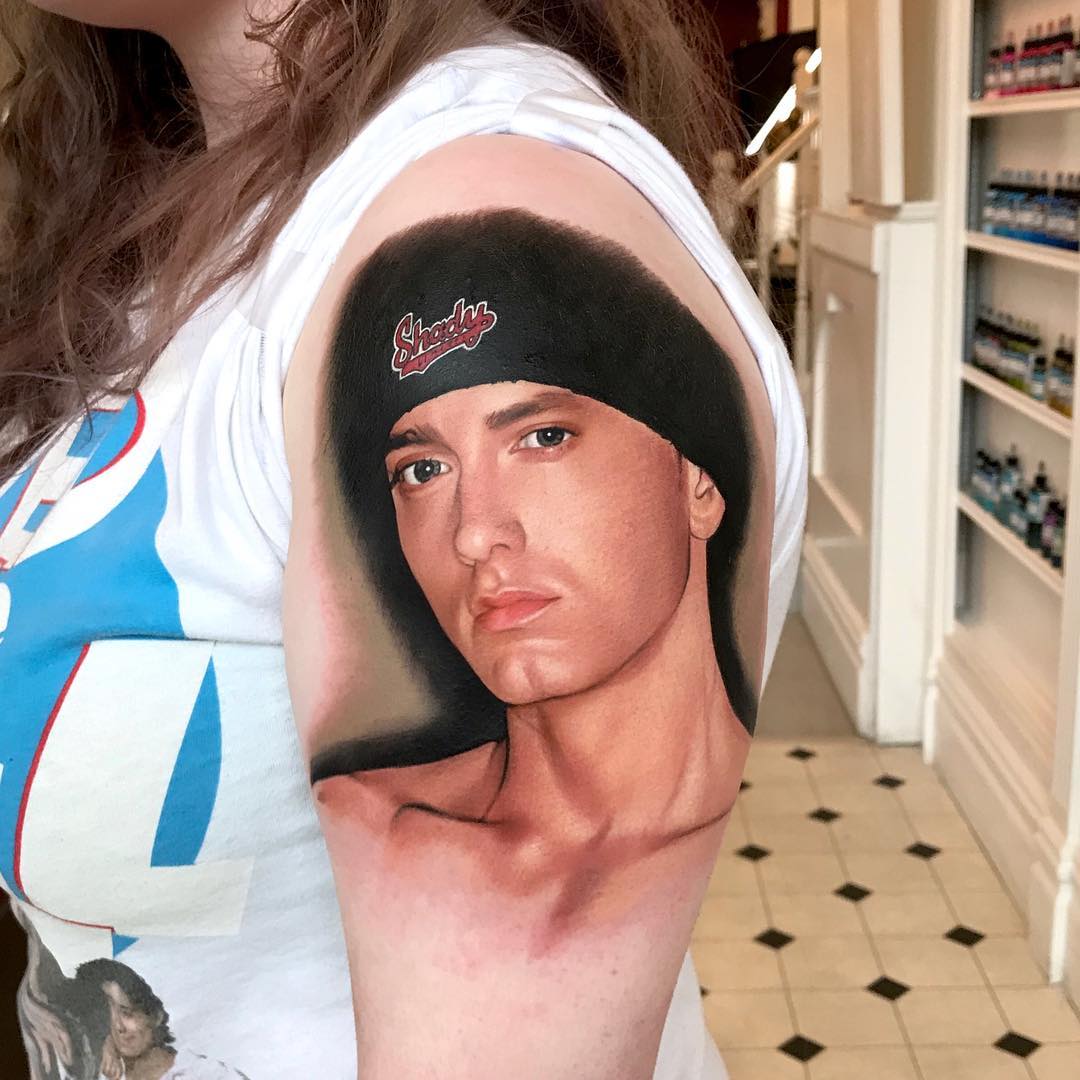 Tattoo Artist David Corden, from Semper Tattoo in Edinburgh, Scotland, has been tattooing for more than 15 years, and it all started out as a temporary job?! He had been undercut in his school for his art looking so much like an actual picture. We admire the accuracy and ability to recreate something from an image and have it look exactly like it, in most times, better!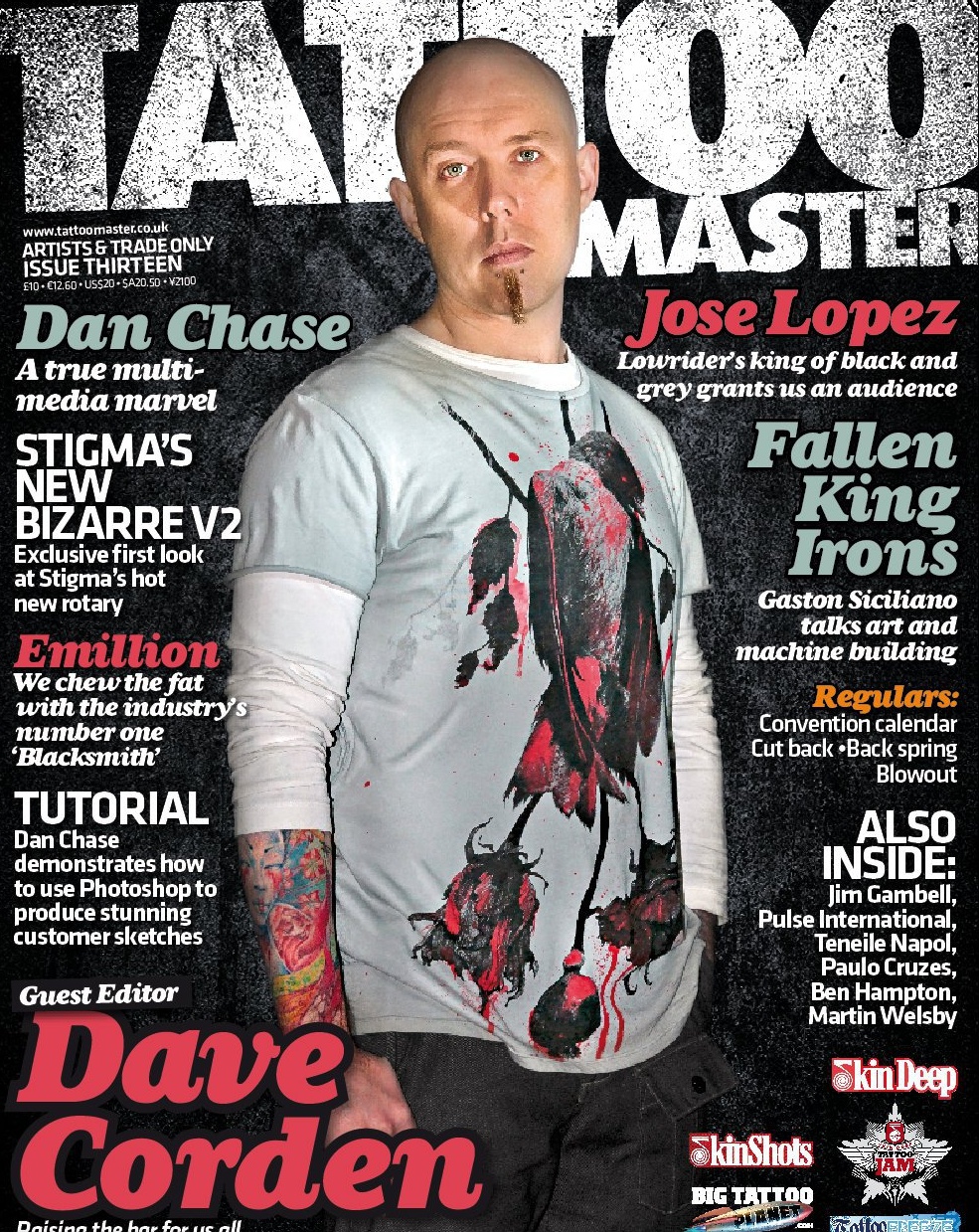 Everyone knows who this tattoo is based on and his impact on hip-hop music. This tattoo is of Eminem one of the biggest names in rap history. This doesn't even look like a tattoo but like a printed image on this client's arm. That's due to his power in the detail and the use of color and shading makes him stand out. This beautiful Eminem tattoo portrait is simple yet complex at the same time which takes a lot of skill and care to execute such a piece.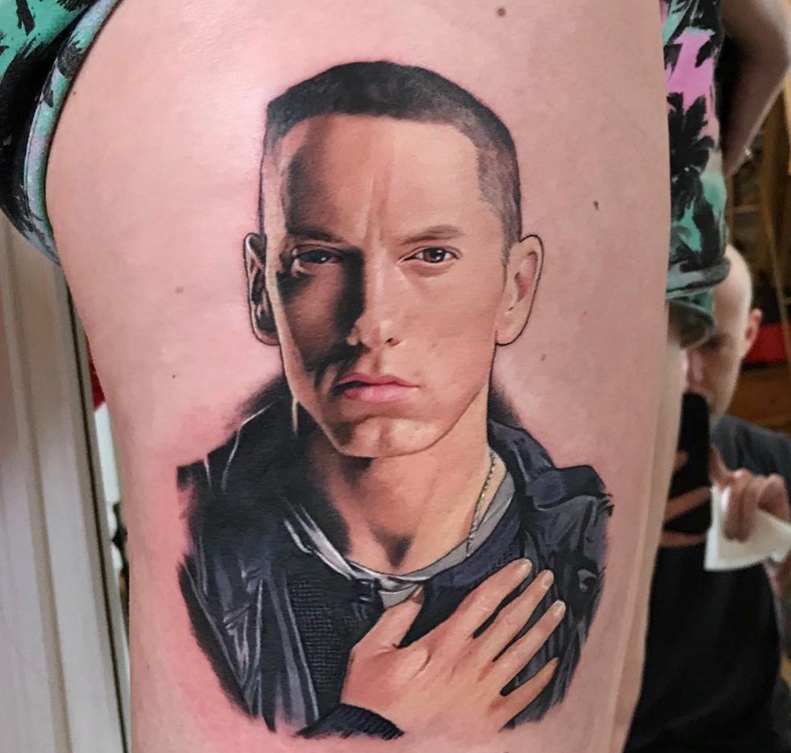 The next tattoo is of a well-known woman from a galaxy far away. Some know her from childhood others know her from Star Wars Movies, it's Princess Leia!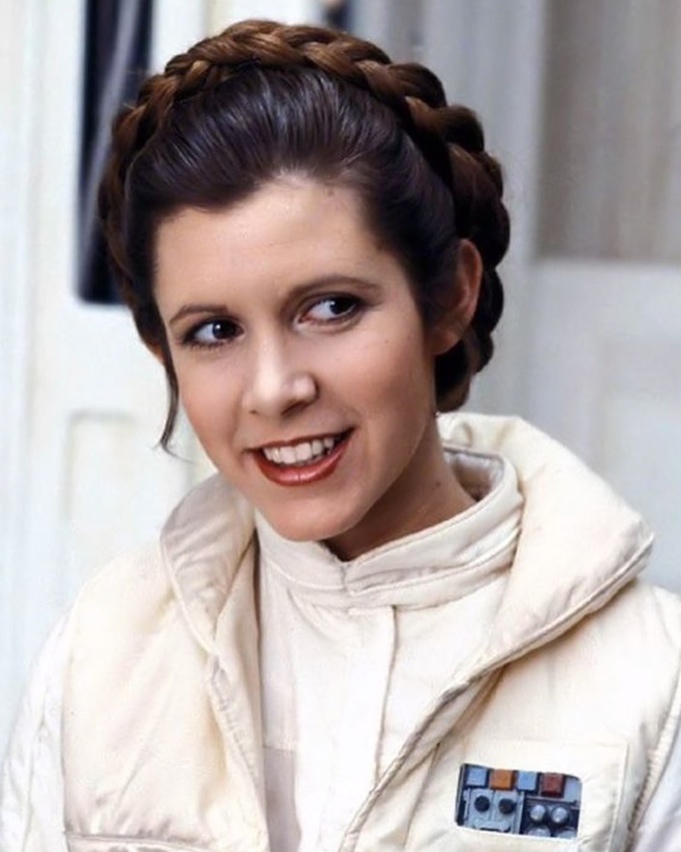 Princess Leia embodies the rebel spirit and is a strong woman who fought alongside the men rather than stand behind them. She is a role model for girls and women of all ages. This Princess Leia Tattoo captures her spirit and emphasizes her beautiful smile perfectly.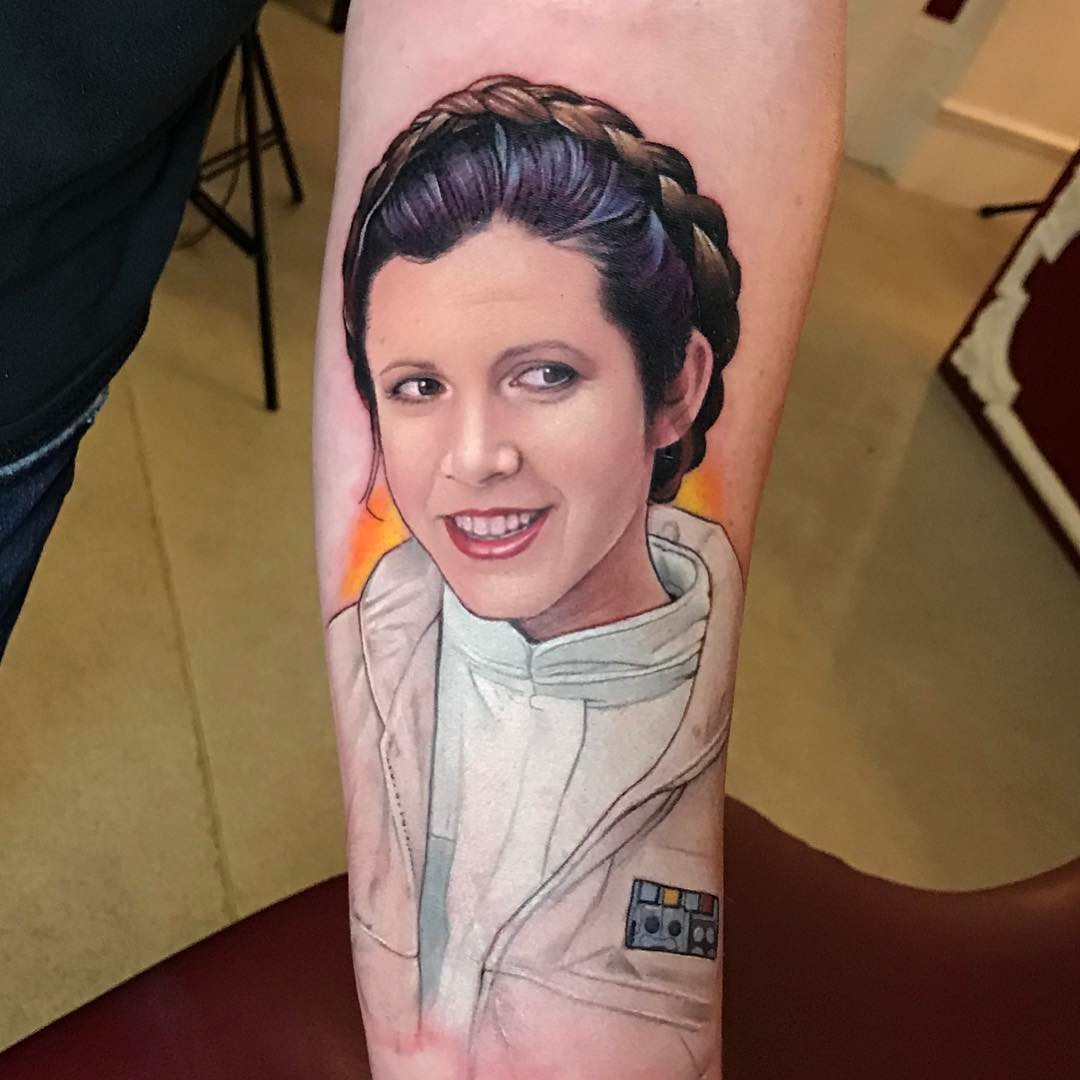 Next up we have the God of Rock 'n' Roll Lemmy Kilmister! His legacy is embedded within these tattoos and they captures his rugged "I don't care" look. Some of the best portrait tattoos of Lemmy yet!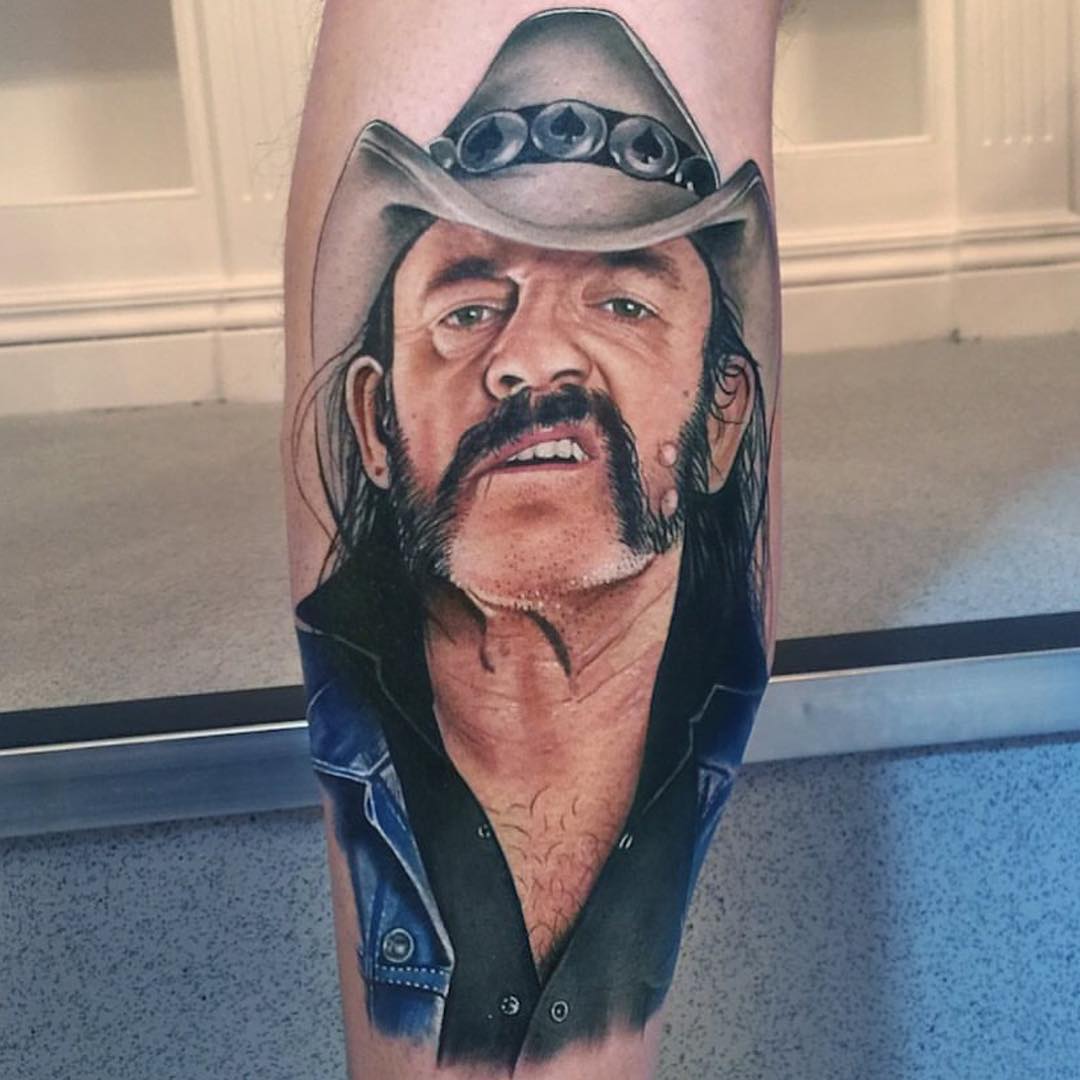 These tattoos really shows his essence and honors his memory, just look at the details of his face and tell us that it doesn't look like Lemmy.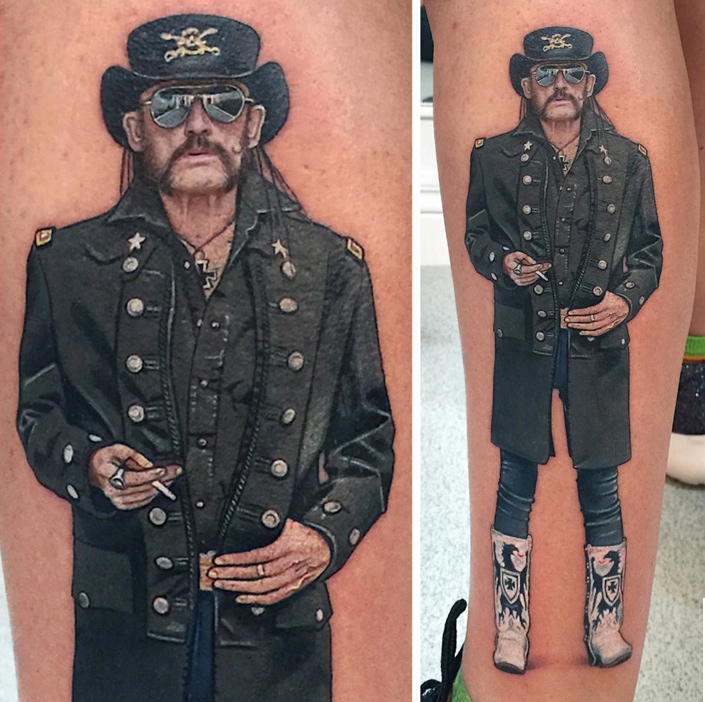 I'm sure anyone would be lucky to have one of these tattoos in memory of this true god, Lemmy!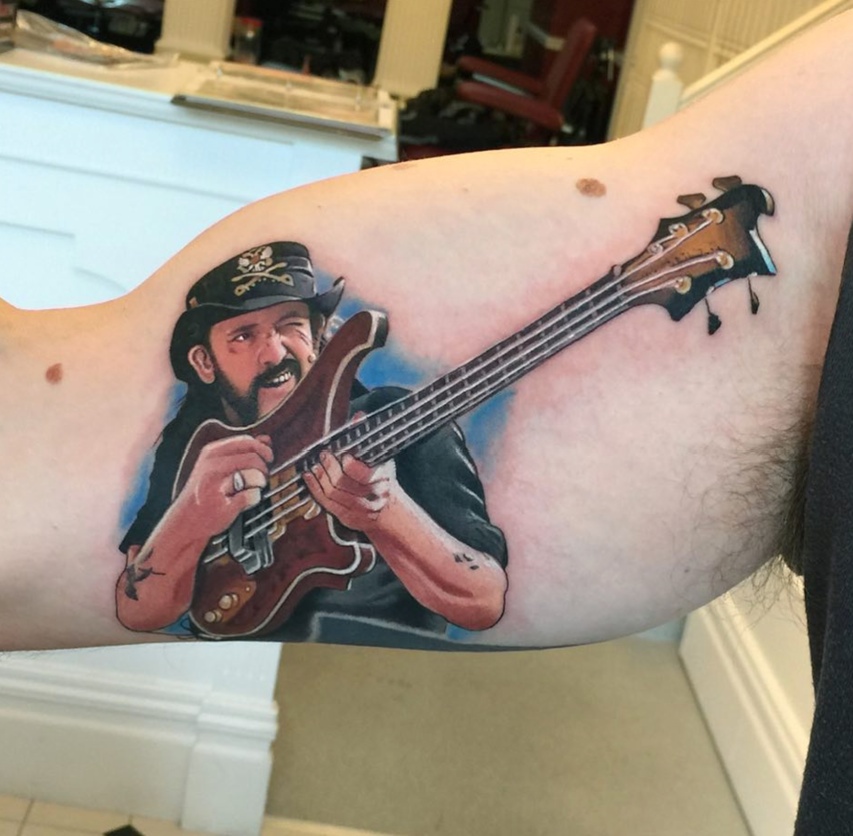 The next tattoo is of the light-hearted fool from the Wizard of Oz. It's none other than the Scarecrow! He was one of the characters that helped Dorothy find her way to the wizard and hoped to get a brain from him. Although he had a brain the whole time it only took a journey for him to realize that he had it all along. You can really see the innocence on his face as he gains a new experience on his journey.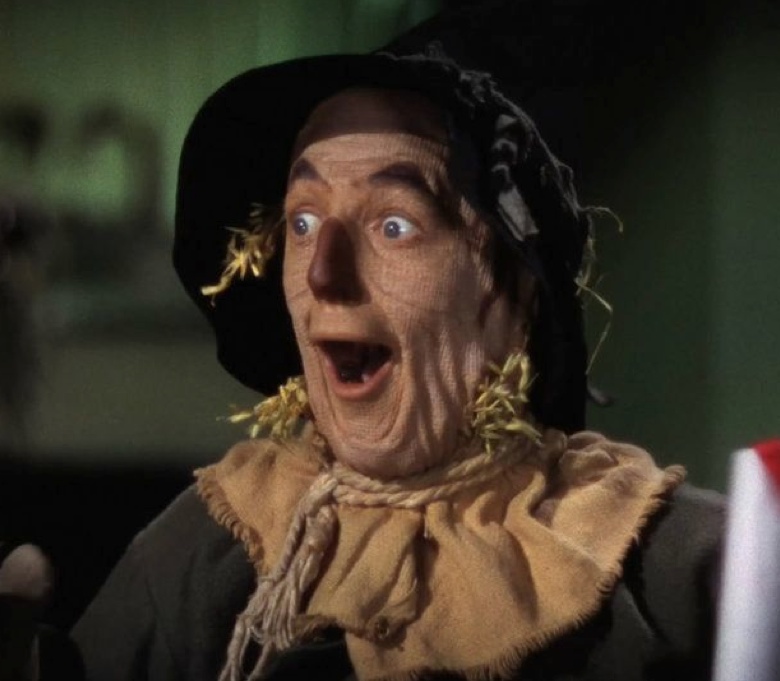 Tattoo Artist David Corden puts a lot of detail into the Scarecrow and it shows different textures from his hat, to the straw, and to the burlap sack appearance on his face. It also looks like he had a lot of fun bringing this fantasy character to life.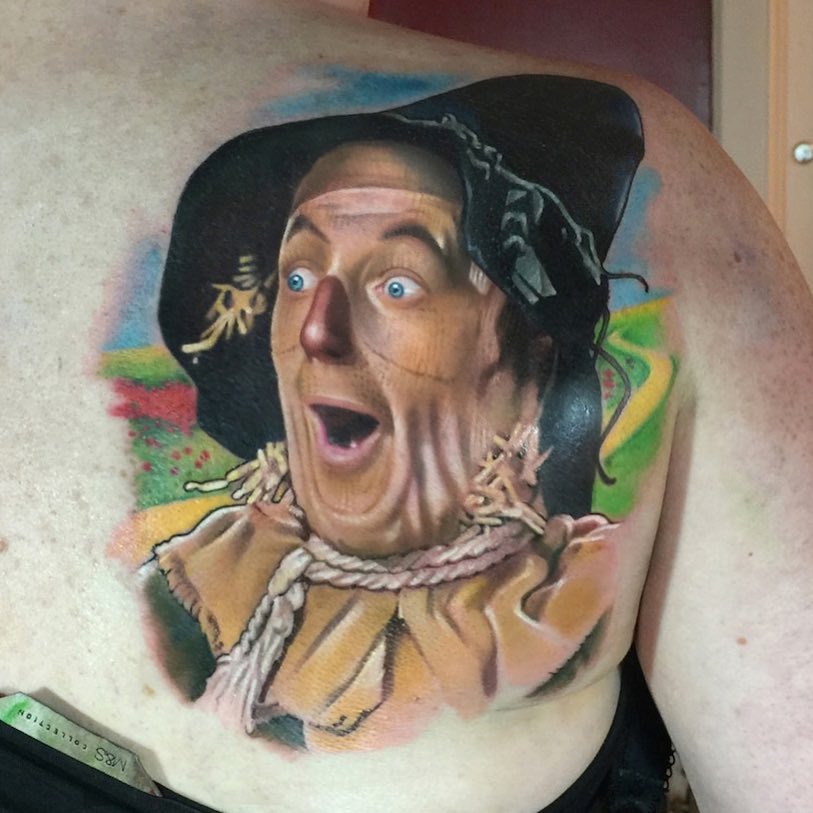 One of the greatest comic book villains is brought into the spotlight in this tattoo of Heath Ledger as The Joker. Heath Ledger played The Joker in the movie," The Dark Knight" Trilogy Series, which happened to be Ledger's last movie before he passed away. He is known as one of the best The Jokers due to his fresh new take on a classic villain. He played the role as more of a sociopath rather than a comedian which is why the fans fell in love with him.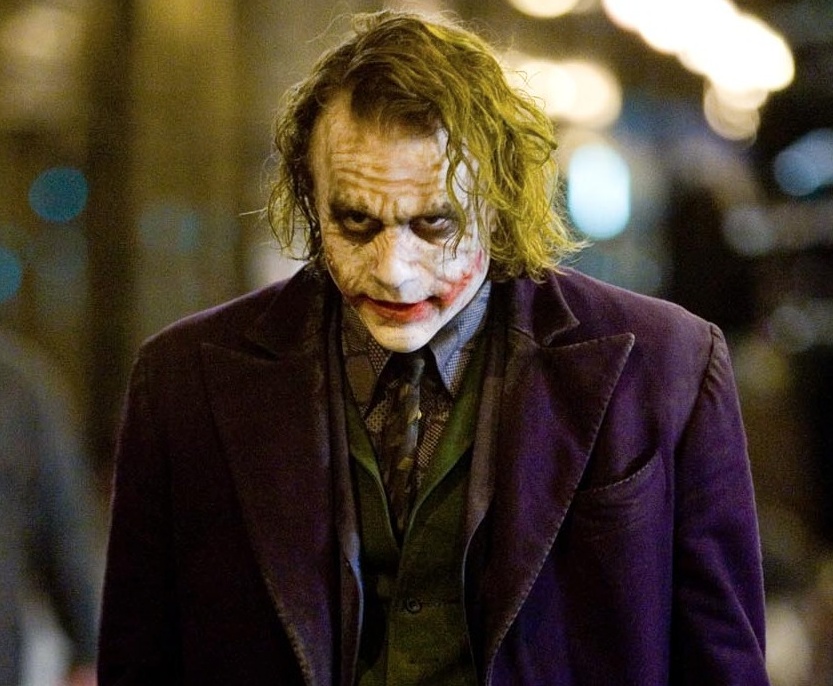 The detail in this tattoo by Tattoo Artist David Corden is so well done and would make any comic book fan proud to have it. A great tribute to the late Heath Ledger and one of his best roles ever.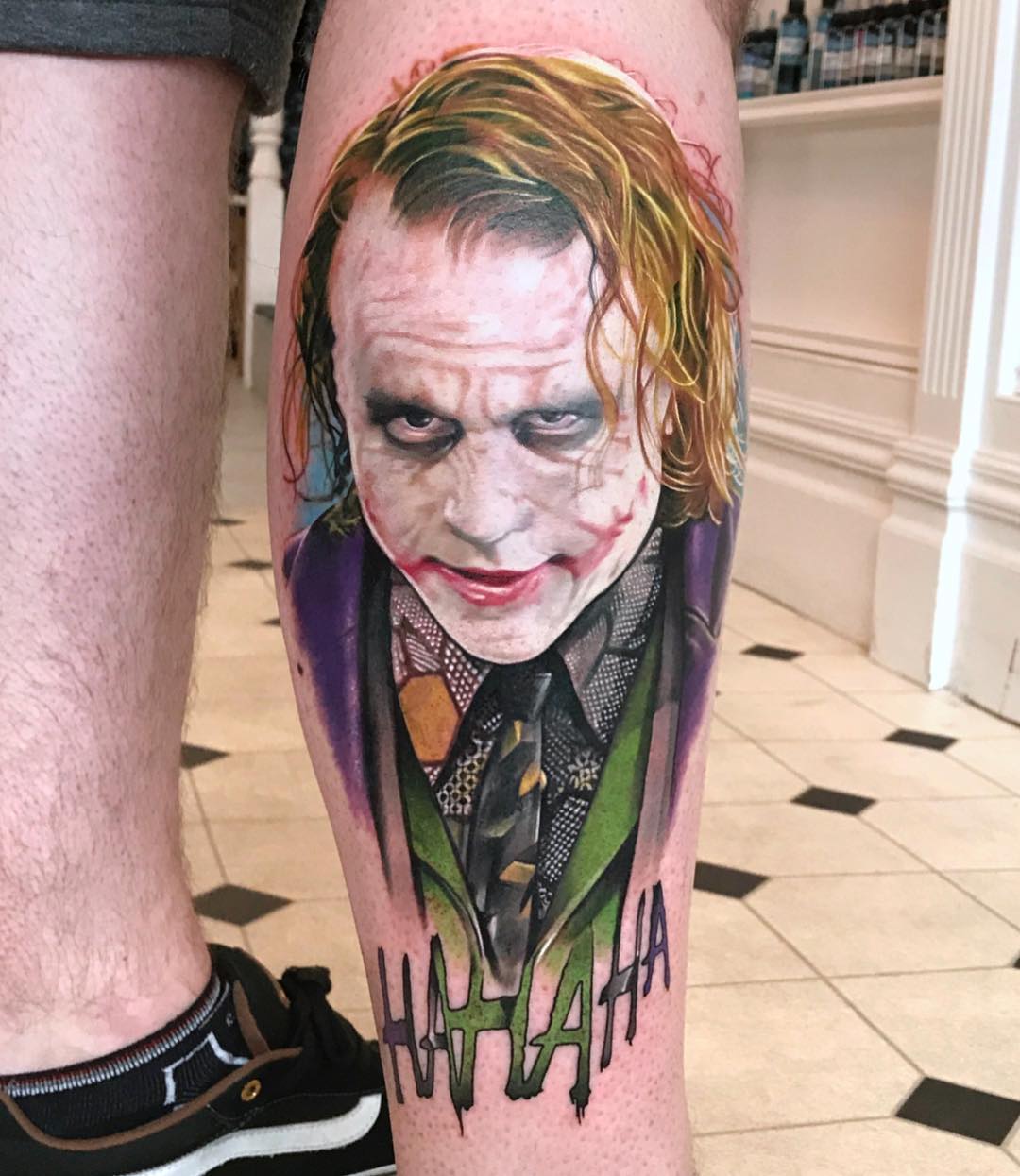 and we can't forget about The Joker's Girlfriend, Harley Quinn! The is the client's first tattoo and by the end of the day it had become the start of a Full DC Tattoo Sleeve by Tattoo Artist David Corden!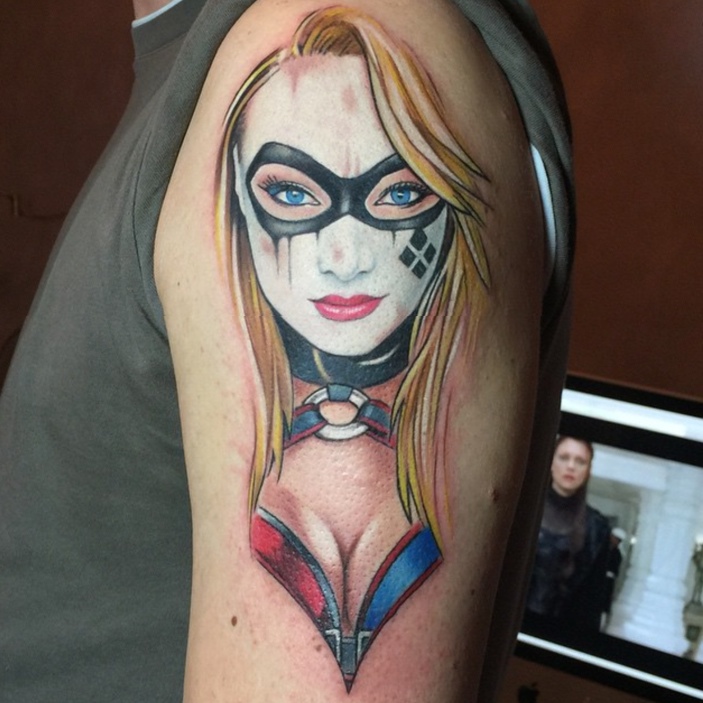 For those who want to experience this great journey and have a portrait accurately and done perfectly stop by David Carden's shop Semper in Edinburgh Scotland. Or to inquire about booking an appointment you can contact him by email at sempertattoo at gmail dot com and check out his website to see what you need to include in your email. A picture is worth a thousand words so make those words count!

What Portrait Tattoo would you get by David Corden? Leave a comment below.
Comments
comments