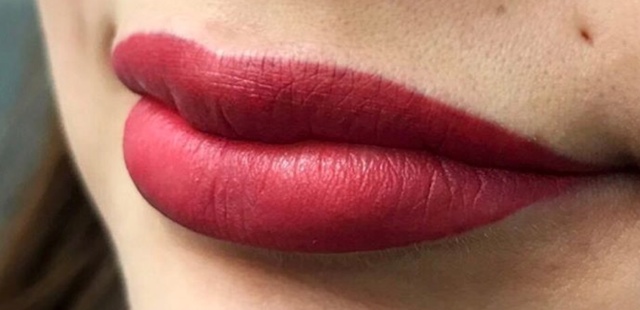 Would you ever get your Lips Tattooed? Could you handle the pain? Tattoo Artist Liz Cook gives insight to the lip tattoos.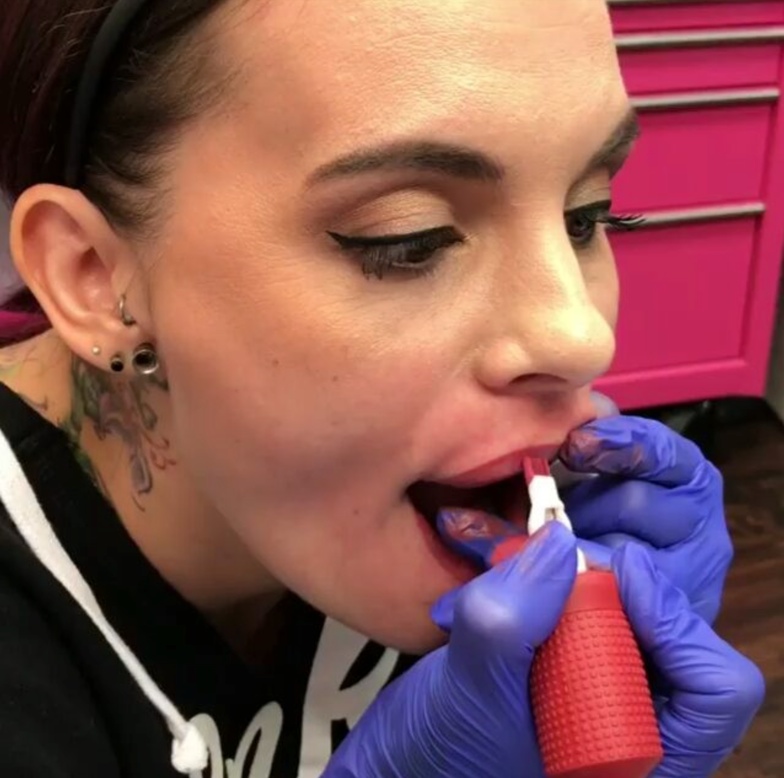 Tattoo Artist Liz Cook can definitely handle the pain of lip tattoos! After we featured Liz Cook tattooing her own lips on Tattoo Lovers Facebook and Instagram, we had many questions, about the tattoo lip process, we wanted to find out the scoop.
We put together, Tattoo Artist Liz Cook's answers to many questions about getting your lips tattooed from her Instagram page. We hope this helps out any questions you may have about lip tattoos.
Q. How long will lip tattoos stay last?
A. 1-3 years depending on genetics, sun exposure, and how well its looks after.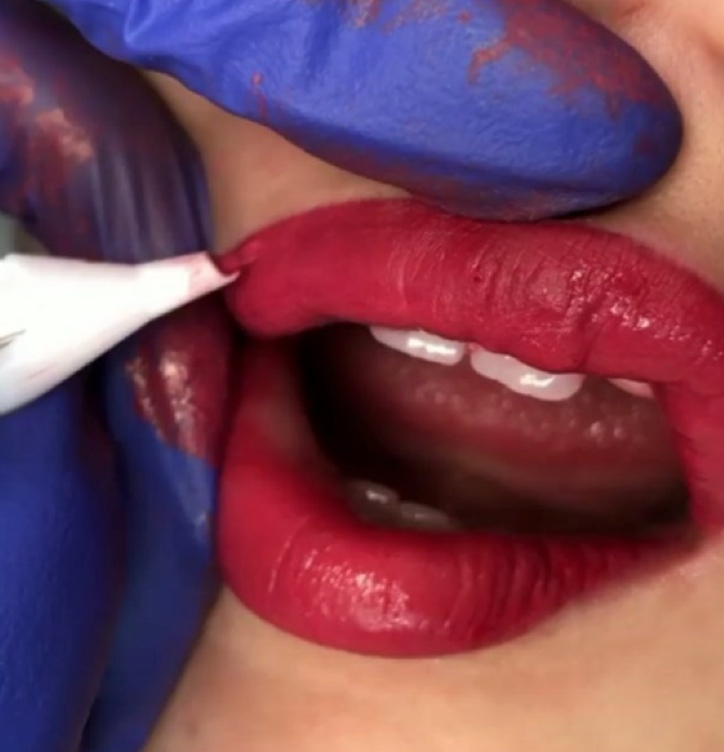 Q. How do you control the bleeding? How Painful is it?
A. Not so painful, with the use of numbing before/during the tattoo process.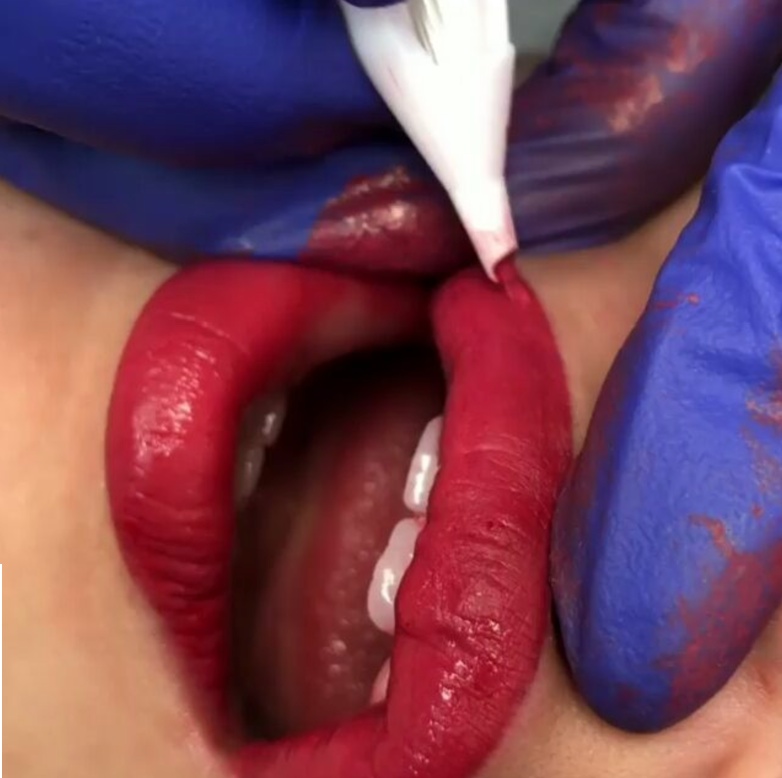 Q. What if you want to wear a new color lipstick?

A. You can easily wear any lipstick color on top, once healed.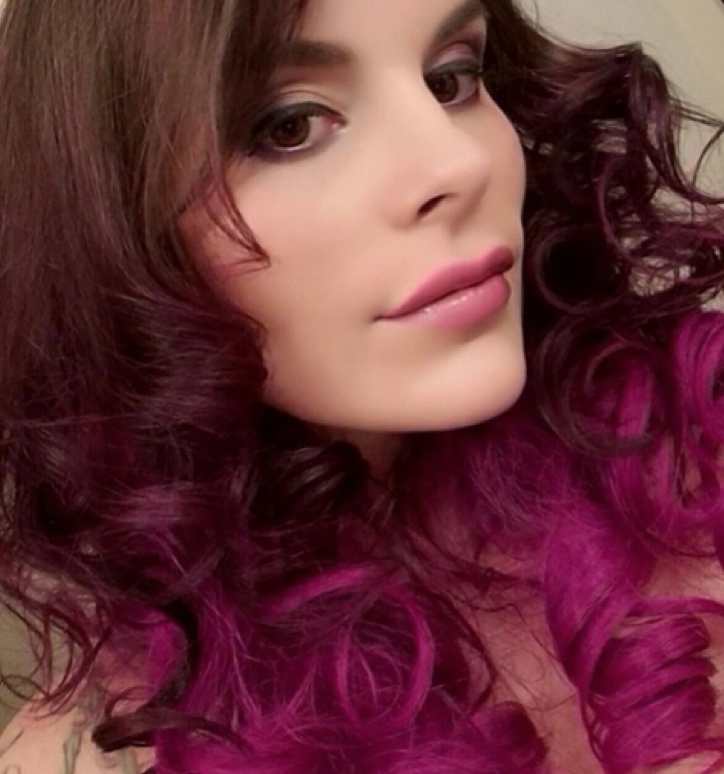 Q. Why is the lip tattooing color always red?

A. The skin of the lips is so much thinner than the rest of the body and the capillaries are located closer to the surface, so, no matter what color, they all look immediately more "red" than what is actually tattooed.  It's the capillary effect.
Q. What happens when you're sick of red?

A. This actually heals quite natural/pink in color but after its healed, its very easy to wear any other color on top. The red in these lovely lips are really more because of the capillary effect.
Q. What is the lip tattoos healing process?

A. It isn't too bad, a little tender/swollen and looks a bit scary for 7 days and feels chapped for about a month, but definitely worth the time it saves.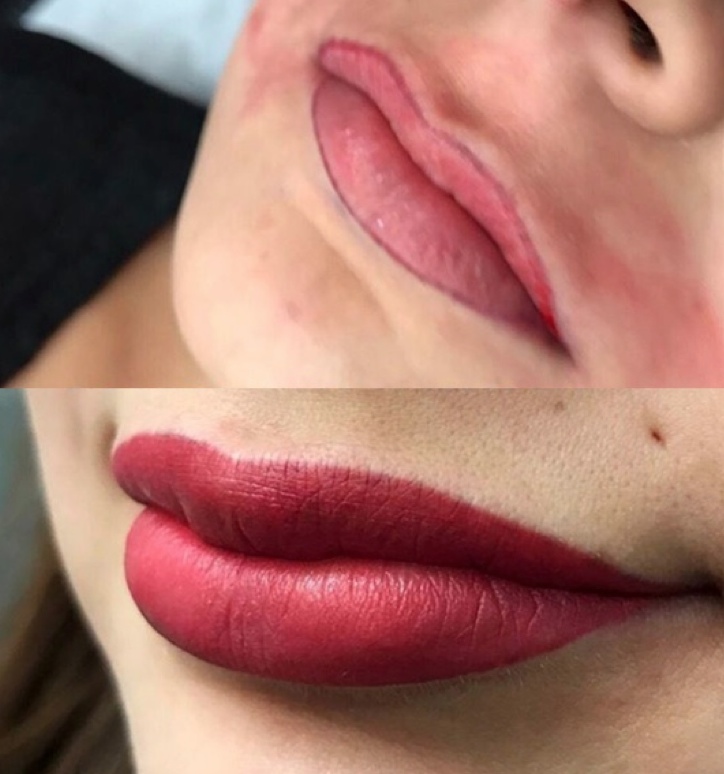 You can book an tattoo consultation and appointment with Liz Cook from Rebel Muse Tattoo Studio by contacting her.
Follow Tattoo Artist Liz Cook on Instagram and Facebook, and stay updated on all her new tattoo work.  Liz is also on TLC's Tattoo Girls, Tattoo TV Show.
Comments
comments