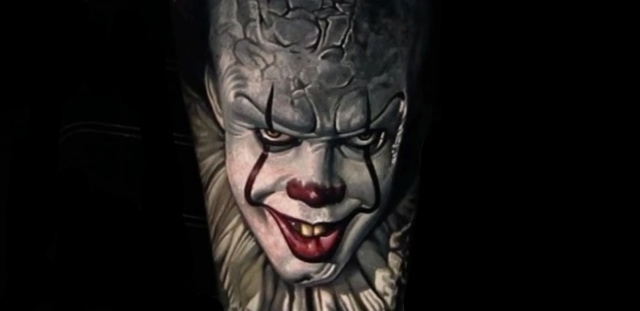 Have you watched the new 'IT' Movie? Check out this SICK Pennywise Tattoo by Nikko Hurtado! 'IT' is an awesome Stephen King Book, turned 1980's Horror Movie, featuring the main character Pennywise the creepy Dancing Clown. 'IT' 2017 Film, is just as frightening as the original twenty seven years later, and like technology advancing in film, tattooing has made huge advancements since the mid-80's too.
There is no better Tattoo Artist to showcase how far Photo Realism Tattooing has advanced than Nikko Hurtado from Black Anchor Collective in Los Angeles, California and his AMAZINGLY Creepy Pennywise Tattoo.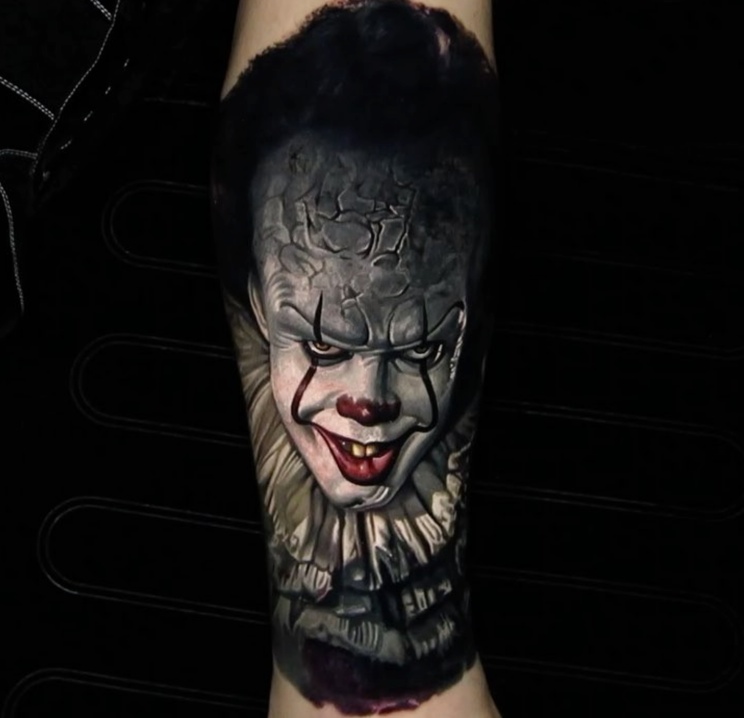 Enjoy these great close up shots of 'IT' Tattoo by Tattoo Artist Nikko Hurtado, keep waiting for Pennywise to pop out at you!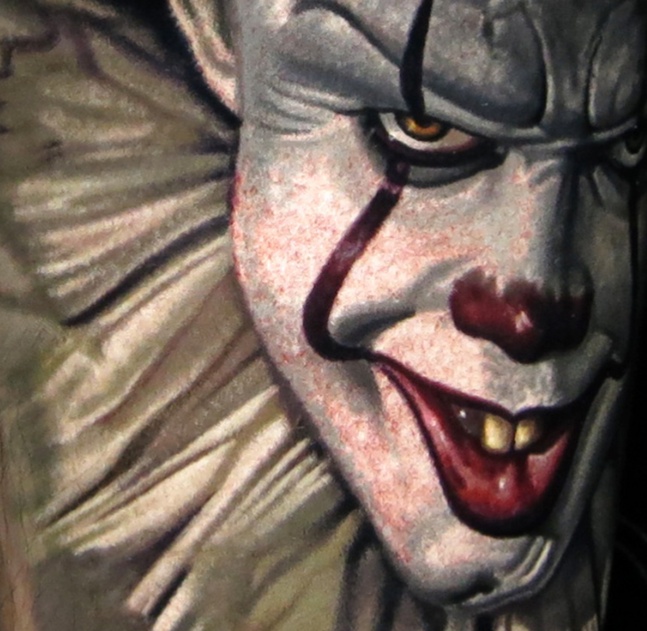 Tattoo Artist Nikko Hurtado's realism tattooing skills are on another level, it's hard to imagine that a tattoo machine created it. Nikko Hurtado's tattoos are so detailed, and precise, this Pennywise tattoo's eyes follow you.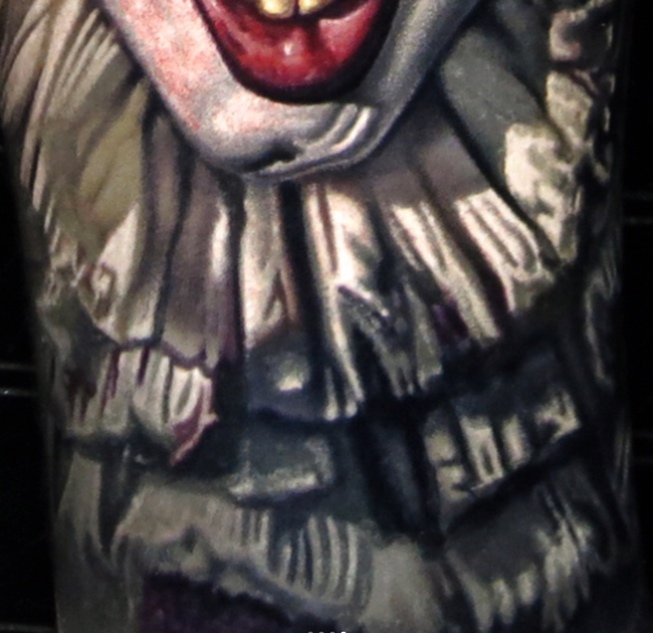 Tattoo Artist Nikko Hurtado's tattoo shading skills are absolutely epic.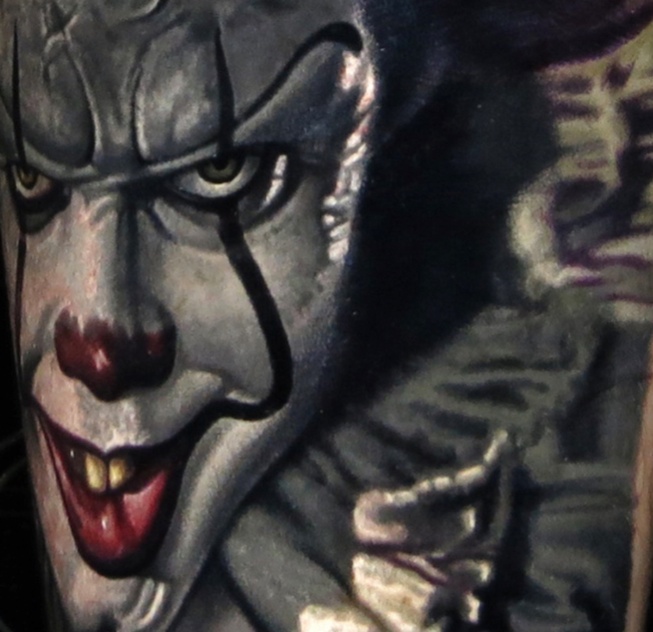 Tattooist Nikko Hurtado's 'IT' is one of the scariest tattoos of 2017; creepy, flawless and beautiful at the same time.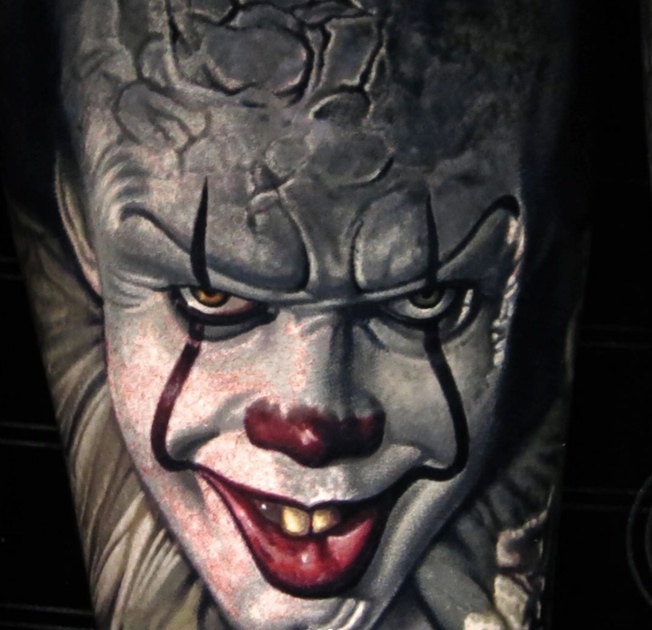 What did you think of the new 'IT' Movie? Leave a comment below!
Comments
comments