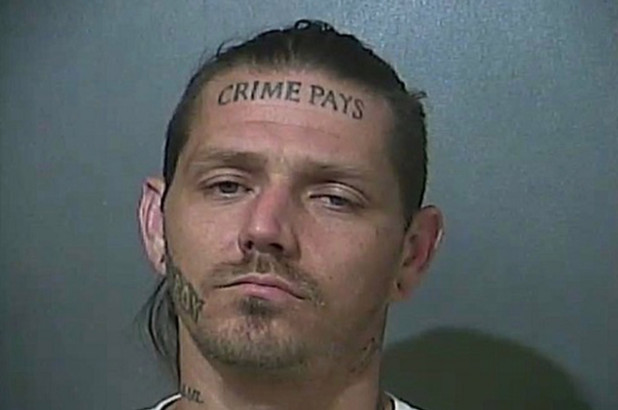 Here at Tattoo Lovers we are all about your right to express yourself when getting whatever tattoo you want wherever you want to get it on your body. That being said if you are going to start committing crimes it's probably not the smartest thing to get a big CRIME PAYS tattoo on your forehead. That is exactly what Donald Murray of Indiana did and now he's been arrested.

Face Tattoo Gone Wrong
The details of the case are quite incredible. It all started with a chase on the TV show Live PD. You can actually see a video highlight below. Donald crashed his truck and actually got away from the cops. A viewer of the show called in and gave them the tip to let them know who was driving. They told them about Donald and his big crime pays tattoo. As you can imagine that made him very easy to find and now he is in custody.
Just in case you are a member of the Tattoo Lovers community Donald here is a little bit of advice for you. Go get the tattoo removed if you don't want to get caught for committing crimes. If you still must have it maybe move it to your belly like Tupac's Thug Life tattoo. At least then you can cover it up. Or maybe just get it on your arm and always wear our brand new long sleeve Tattoo Lovers shirts. Yes that was a shameless plug. We would rather you just don't commit crimes in the first place though.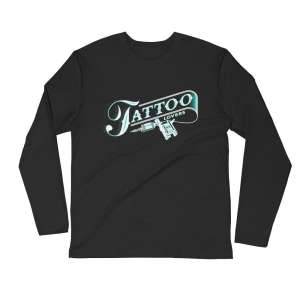 Want to stay on top of all the best tattoo ideas and trends from around the world? Follow us on FaceBook @tattooloversshop and IG @tattooloversshop
Looking for some holiday gifts for the Tattoo Lovers in your life? Check out the Tattoo Lovers Store now.
Comments
comments