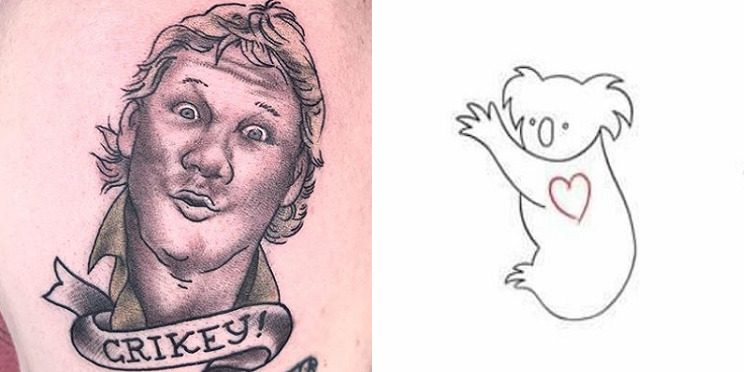 Tattoo Artists Giving Back
The wildfires are still raging on in Australia causing mass destruction. There will be lasting effects that will be tough to overcome. While nobody can fix it, many in the tattoo community are rallying to raise money for the cause. Tattoo artists have always been quick to give back in times of need. That is what makes our community so great. We want to shed some light on some of the shops around the world that are doing their part. If you are a shop that did or is doing something please let us know and we will add you to the list.
Tattoo Shops That Donated To Australian Wildfires
– The Ink Elephant (@theinkelephant) in McAllen, TX offered $40 Australia-related tattoos.
– Divine Tattoo (@divinetattoo) in Elkhart, IN raised $6000.
– Ink Therapy Tattoo (@lansinginktherapy) in Lansing, MI is offering $40 tattoo for a fundraiser scheduled for noon until 10 p.m. on January 30 and 31, and February 1.
– VIP Tattoo Studio in Maidstone, England offered £50 tattoos on January 18 with £1900 in proceeds being donated.
– Okey Dokey Tattoo (@okeydokeytattooedinburgh) in Edinburgh, Scotland did £40 koala designs.
– Jessica Bank (@jessica_bank_) from Metalurgey Tattoo (@metalurgeytattoodundee) in Dundee, Scotland is doing £40 koala tattoos with all proceeds being donated.
– Artist Peter Pridhorsky (@peter_sky_tattoo) and True Blue Tattoo (@truebluetattooco) in Lakewood, CO raised $2,000 by offering koala tattoos.
– Iain_Parry (@Iain_Parry_tattoos) from K:one in Leigh-On-Sea, UK will be having a fundraiser on January 26 with all proceeds being donated. His koaloa is in the header image.
– Rising Phoenix Body Art in Winnipeg, Manitoba donated $2148 so far and they will continue donating with the goal of reaching $15000.
We saved our most favorite for last.  Think Tank Tattoo (@thinktanktattoo) in Denver, CO has a wheel that customers can spin for $60 and whatever the wheel lands on they can get that tattoo. If they don't like the one they land on they can spin again for $20. You can see all the design on the wheel in thier IG post.
One customer got this Steve Irwin tattoo. Talk about a great story for a tattoo.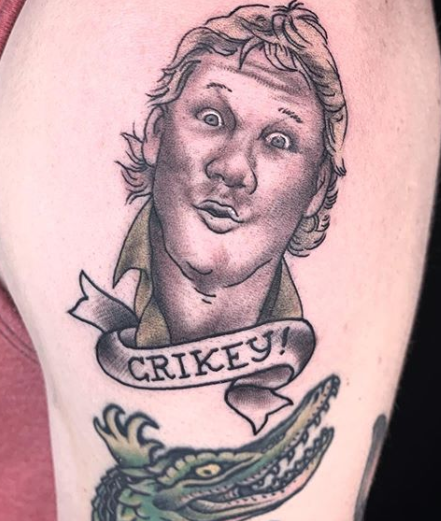 Once again we give a big shout out and thank you to everyone who is raising money for not only the Australian wildfires but for good causes around the world.
Want to stay on top of tattoo news from around the world? Follow us on FaceBook @tattooloversshop and IG @tattooloversshop
Comments
comments