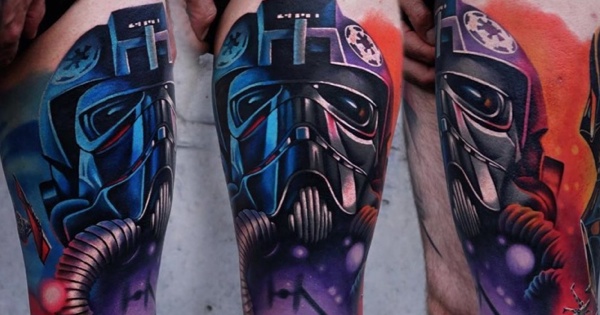 There are star wars tattoos and then there are STARS WARS TATTOOS! This is by far, one of the Best Star Wars Tattoo Sleeve we've seen this year!
You don't have to be a huge fan of Star Wars to appreciate the amazing work and design that was put into making this tattoo. Tattoo Artist AD Pancho has gone above and beyond any Star Wars Tattoo that we have seen.  We were speechless! This Star Wars Tattoo Leg Sleeve raises the bar, for all tattooers. "Give yourself to the Dark Side".
It's hard to believe that it only took Tattoo Artist AD Pancho, only 7 tattoo sessions to complete.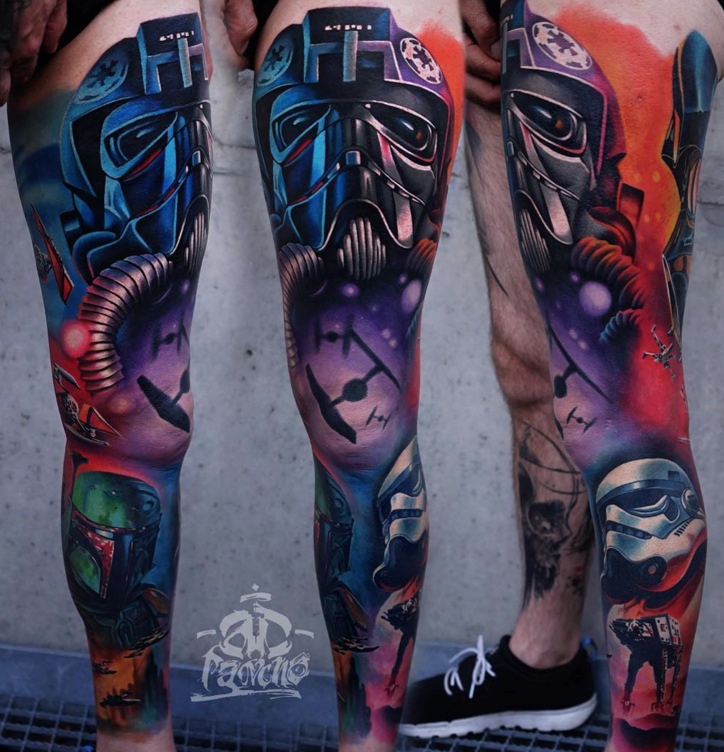 This leg tattoo sleeve has everything, from bright, vibrant artwork with color tattoo saturation flows so well, it almost looks fake.  The time (7 tattoo sessions) is extremely quick, and even quicker to end up with such a high quality tattoo. The characters, equipment and scenes from Star Wars used in this tattoo sleeve are pretty impressive as well.  The client Kevin Prusse, put a lot of thought into every aspect of his tattoo, we appreciate that type of dedication, it makes a difference.
Starting from the top, we have a Shadow Stormtrooper (also known as specialized Blackhole Imperial stormtrooper), Darth Vader, with various Star Fighter Spacecrafts, and yes, The Death Star!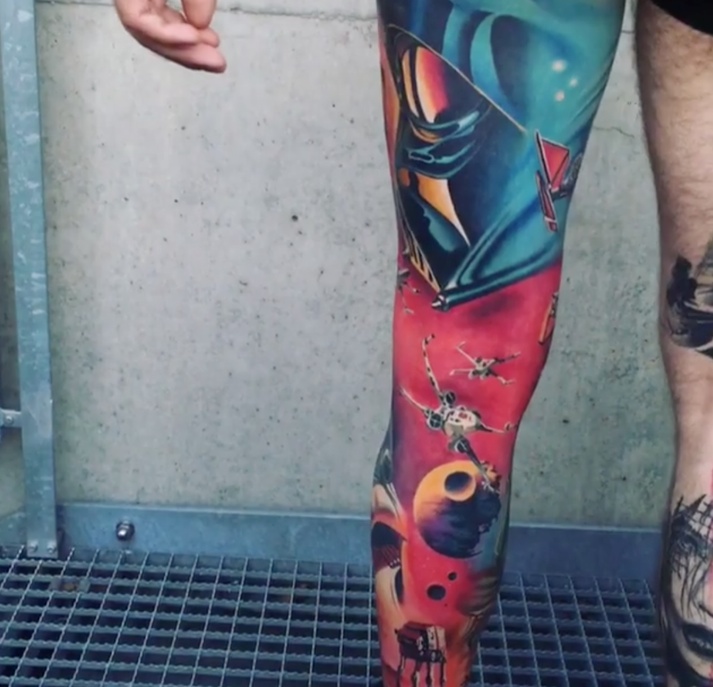 Did you catch the Scout Trooper riding a 74-Z Speeder Bike Tattoo? It's black and grey, very cool!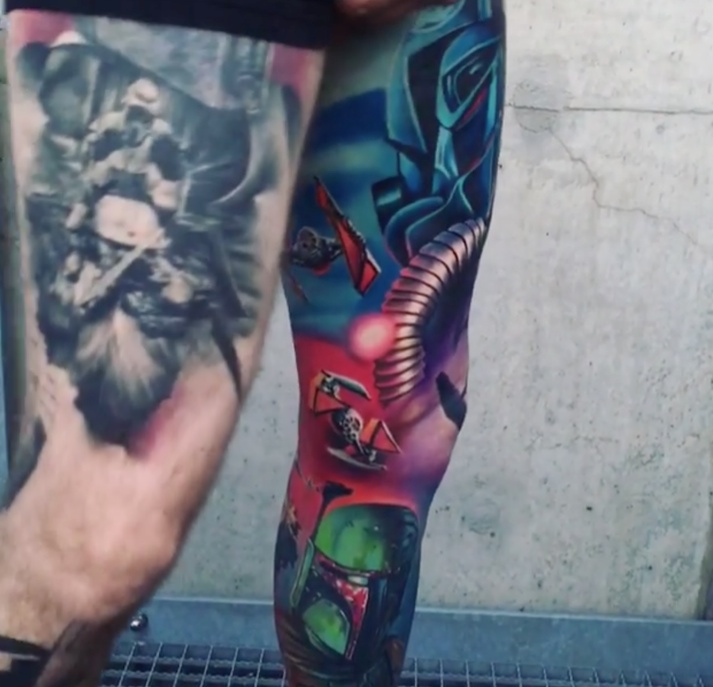 The lower sleeve wraps into our favorite Bounty Hunter hired by Darth Vader……BOBAFETT!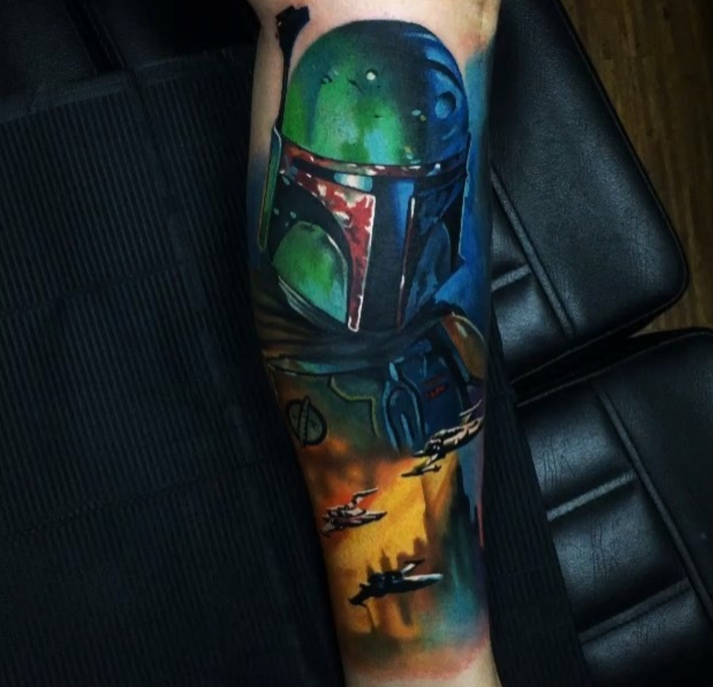 Finishing up, the tattoo sleeve with a Stormtrooper and an ATAT, which is such a nice touch to the entire piece.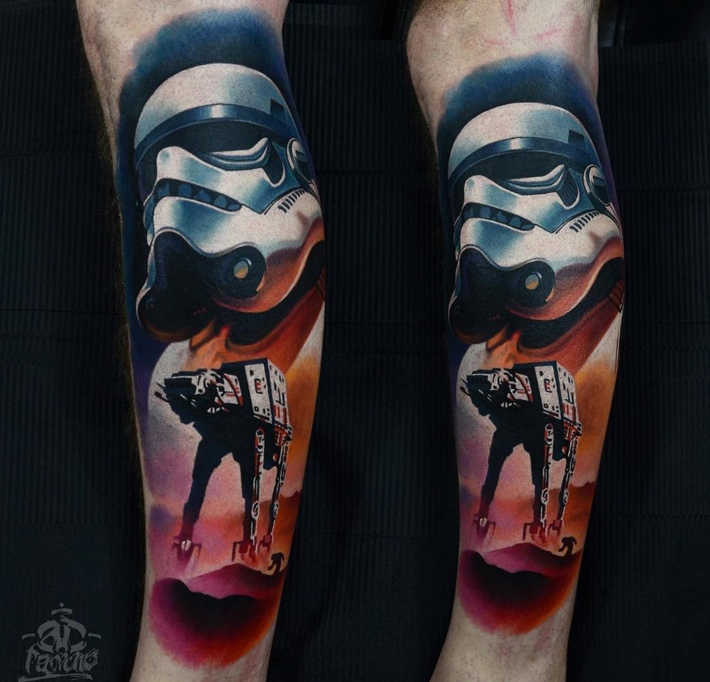 The Stormtrooper and ATAT tattoo was completed by AD Pancho in 1 tattoo session, approximately 9 hours of tattooing.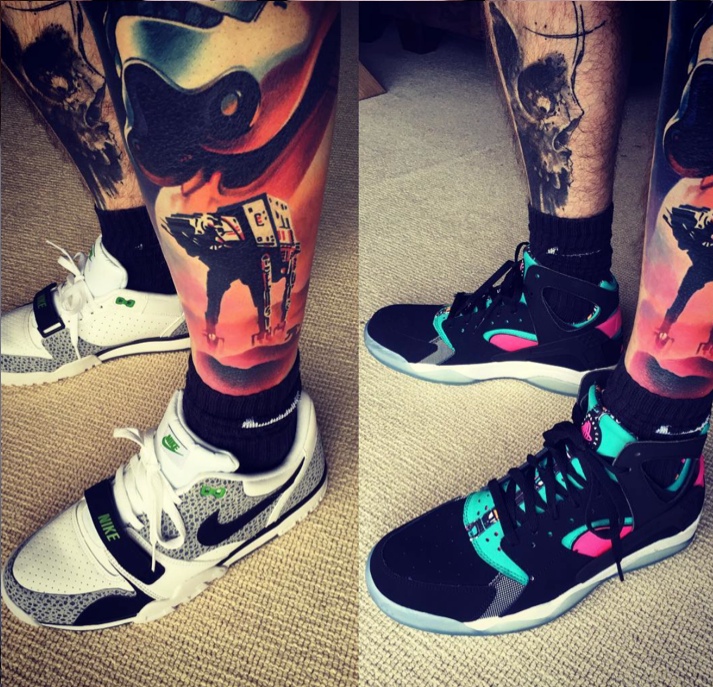 What would you get tattooed by AD Pancho if you had the chance? Leave a comment below!
Comments
comments