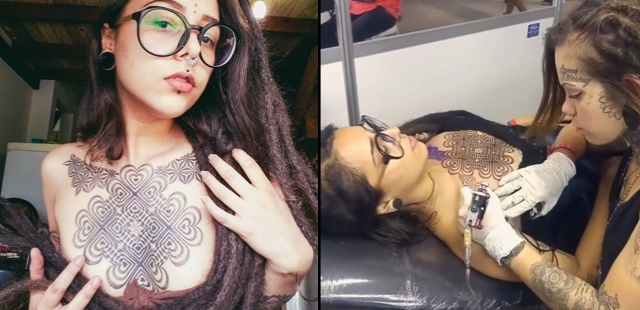 Brazilian Tattoo Artist Paula Moraes Paula Moraes is more than just a beautiful face, she is an incredible Tattoo Model, Mother, Suicide Girl that happens to be a Tattooist.  We welcome Paula to our Tattoo Lovers Community.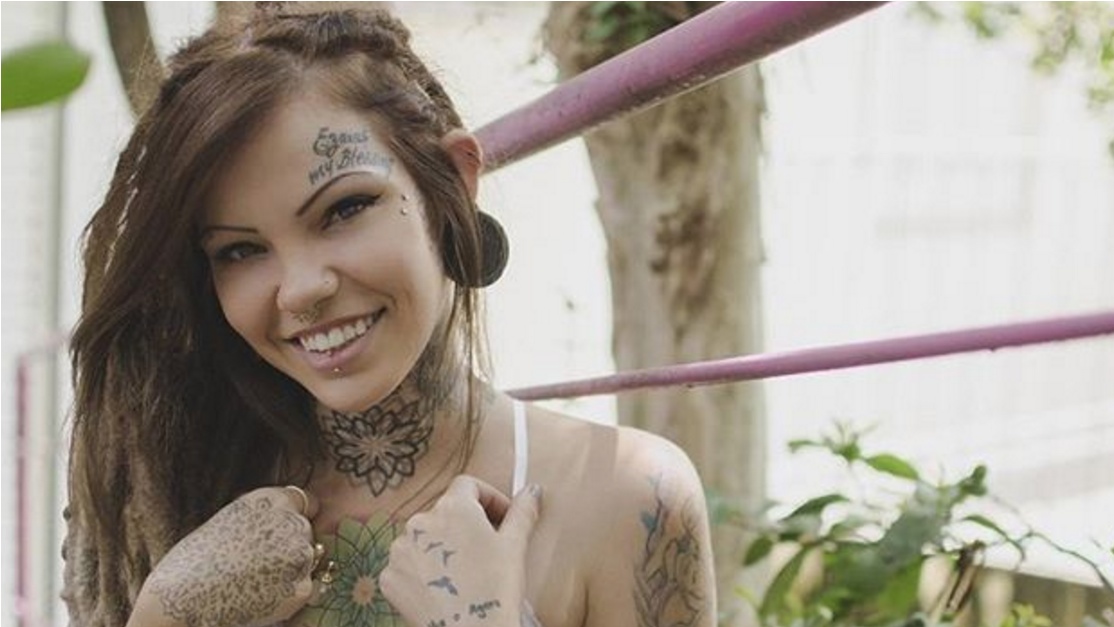 Tattoo Artist Paula Moraes is mastering many styles of tattooing including black tattoo work, dot work, fine line tattooing, sacred geometry, and her own custom designed tattoos.  Her recent tattoos include: hand tattoos, blackwork tattoos, lifework tattoos, sacred geometry tattoos, sketch art tattoos, mehndi tattoos, mandala tattoos, and especially, her lace tattoos and bracelet tattoos.
One of our favorite Mandala Tattoos by Tattooer Paula Moraes.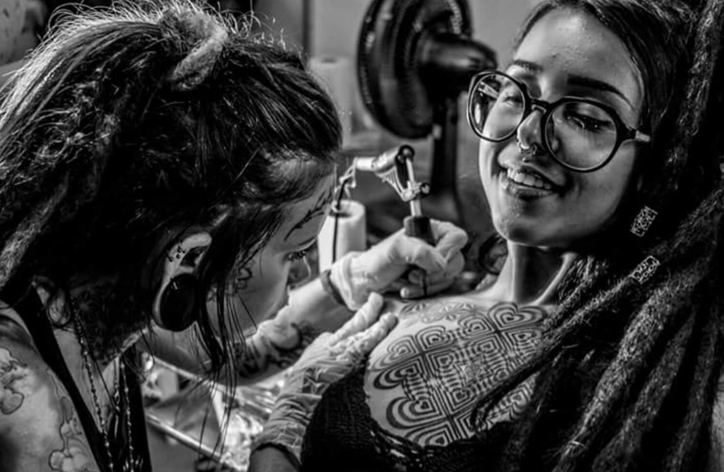 Tattooist Paula Moraes tattoos out of Trafficanti d'Arte in Milano, Italy.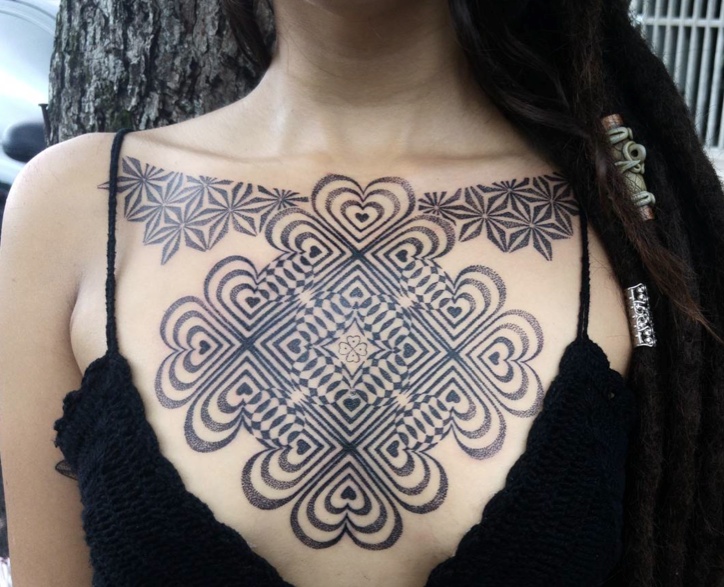 Paula Mores's tattoo client (below), is very happy and pleased to show off her amazing mandala tattoo, and it's one of the best chest pieces we have seen.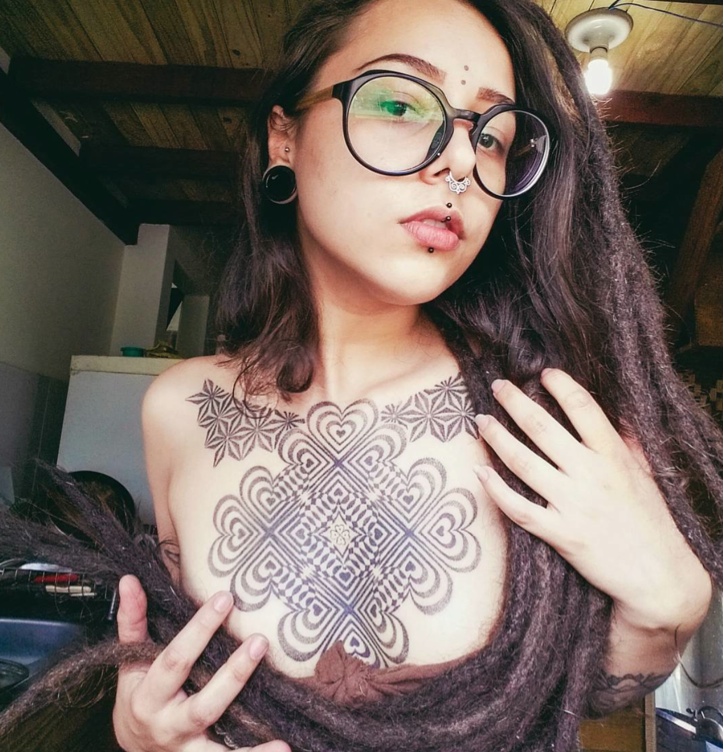 You can book a tattoo consultation and appointment, by contacting Tattoo Artist Paula Moraes on her Facebook, or Instagram pages.
You'll be impressed with Paula Moraes tattooing, check out her recent tattoo work on Paula Moraes Tattoo Artist Instagram page, here.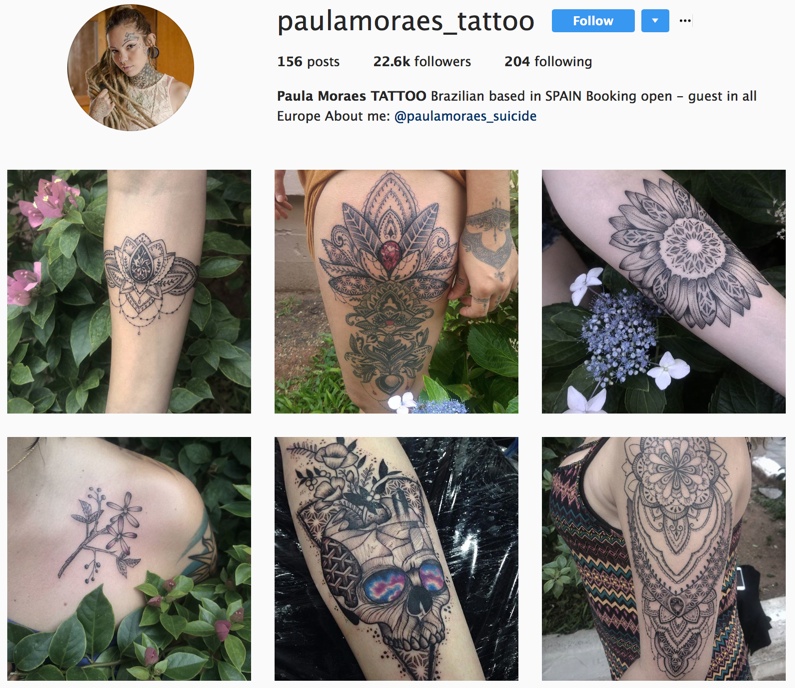 Tattoo Artist Paula Moraes, is also a Tattoo Model, and a Suicide Girl.  Check out this latest video of her own tattoo body art.
Have you been tattooed by Tattoo Artist Paula Moraes?  Let us know what your experience was like and post your tattoo photos(s) below.
Comments
comments