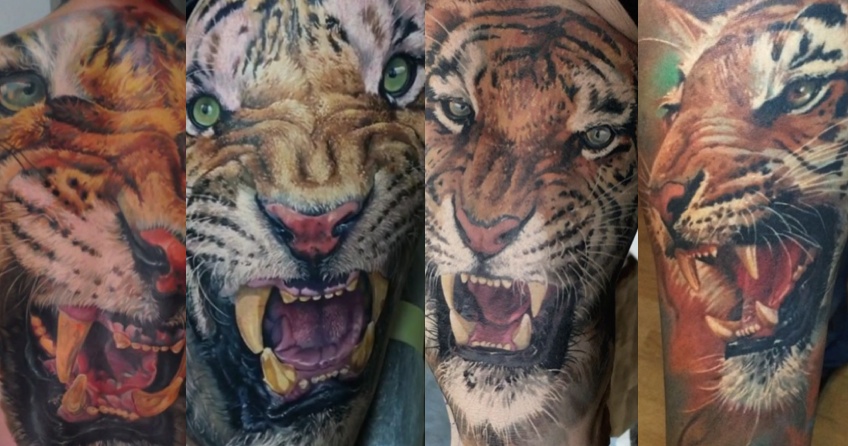 Tigers are considered the King of All Beasts representing powerful strength and beauty. Tattoo Artist Dmitriy Samohin from Odessa, Ukraine, has create stunning Tiger Tattoos that embrace the symbolic meaning of Tigers.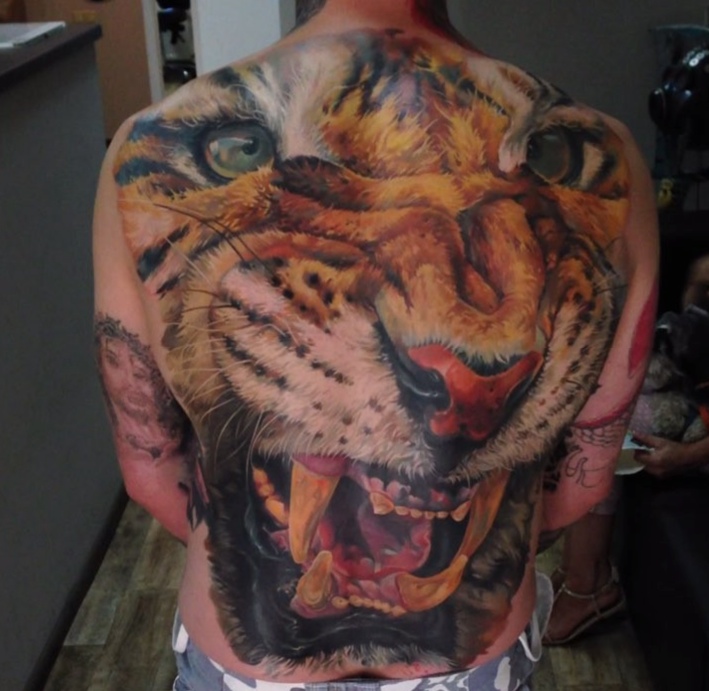 Tigers are the largest cat, in their species, and they're recognizable by their Red-Orange Fur, Dark Stripes and Sharp Teeth! Perfect for Tattoos, it's no shocker that "Tiger Tattoos" are, one of the most requested Tattoos by Tattoo Lovers! Tigers are classified in the genus Panthera species with the leopard, lion, jaguar, and snow leopard, all very great ideas for Tattoos too!
Tattoo Artist Dmitriy Samohin's most recent Tiger Tattoo was created this week, featured below. This Realistic Tiger Tattoo, is located on the clients' thigh, has many colors and took incredible workmanship to get this fierce look.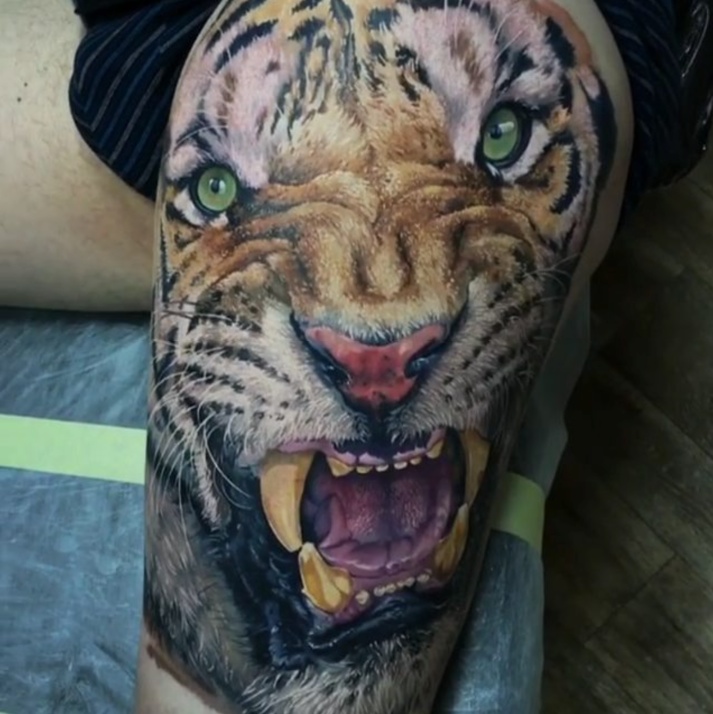 Did You Know: Dreaming about the tiger indicates that you will encounter difficult obstacles.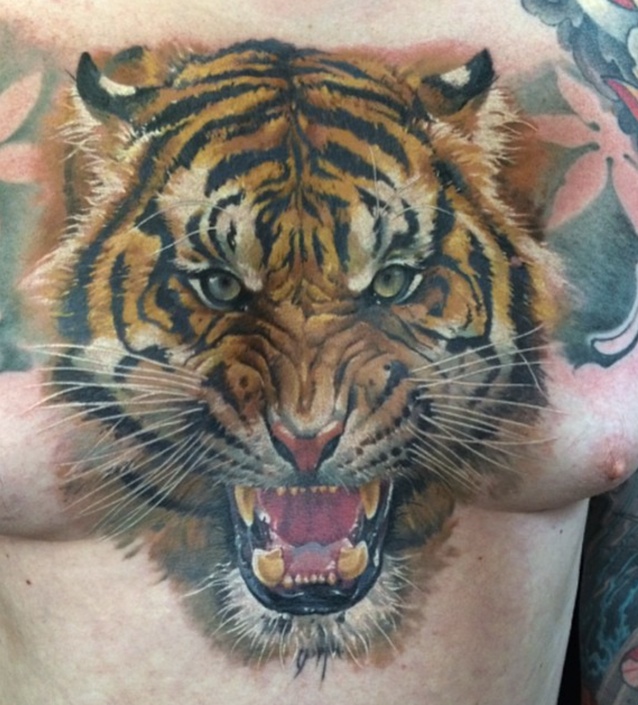 Tiger Tattoos have many meanings such as beauty, pride, passion, and power. Tiger Tattoos are well represented in Japanese Tattooing, representing, strength and courage. It's believed, that Tigers controls wind and are protectors from back luck, bad spirits and illness.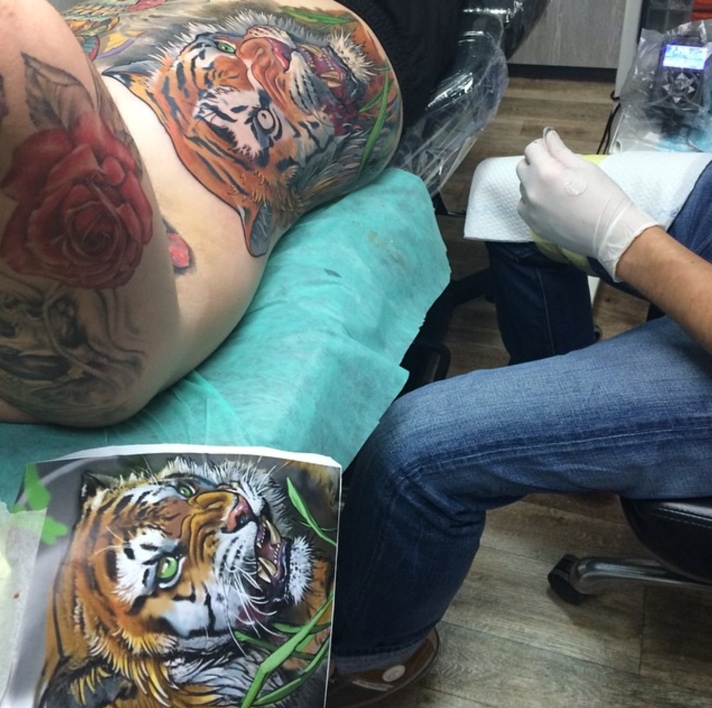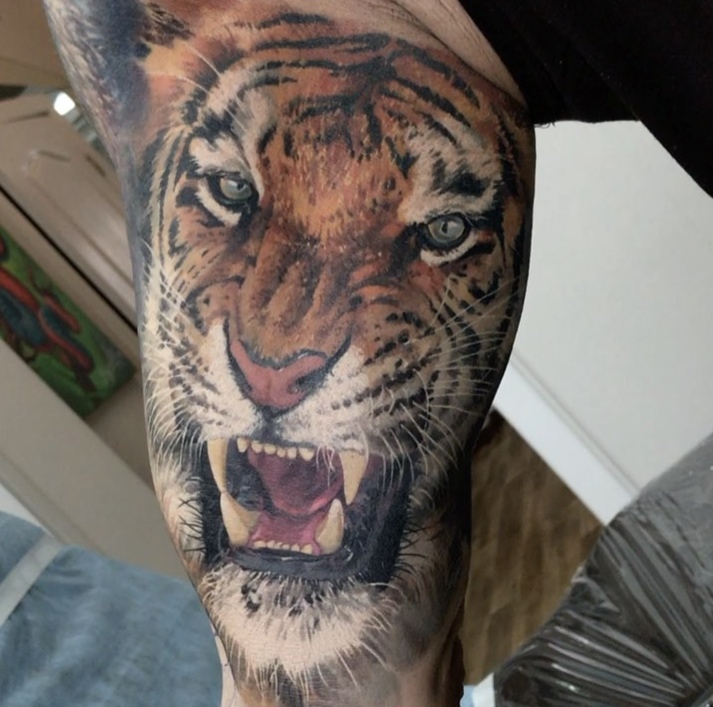 The Tiger Tattoo (featured below) by Dmitriy Samohin, is on the Full Back of fellow Tattoo Artist Jason Bird, done in 8 Tattoo Sessions with Ink Tattoo Machines and Kwadron Needles.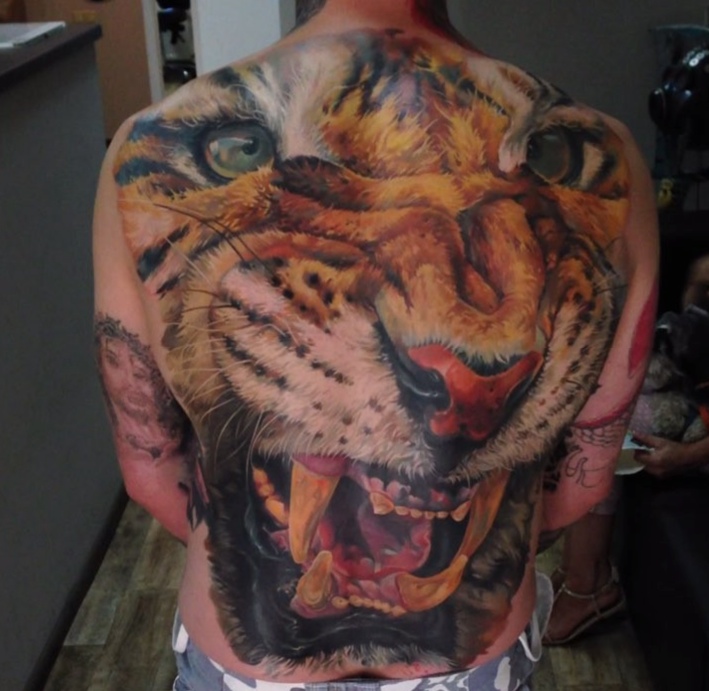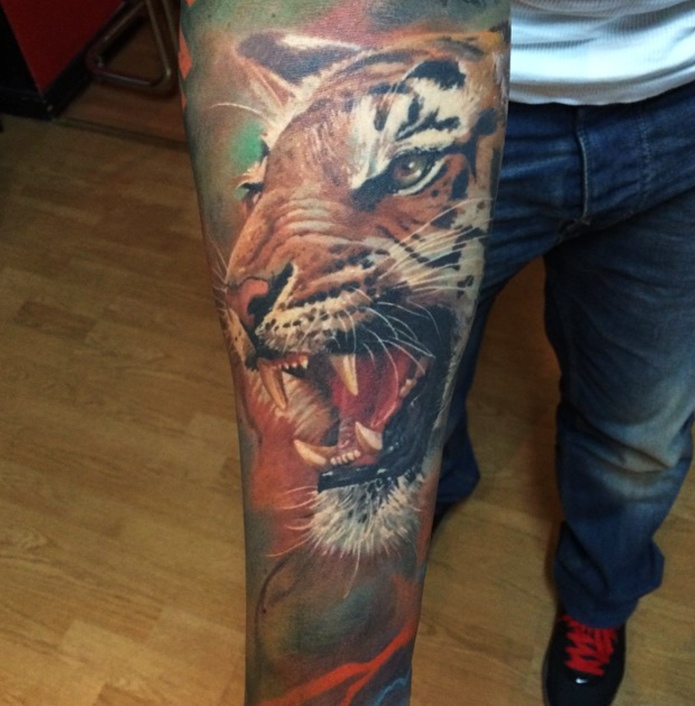 You can contact Dmitriy by emailing him at dmitriysamohin at ukr.net and book an appointment today.
Would you like a Tattoo by Dmitriy Samohin? What would you get? Let us know below.
Comments
comments