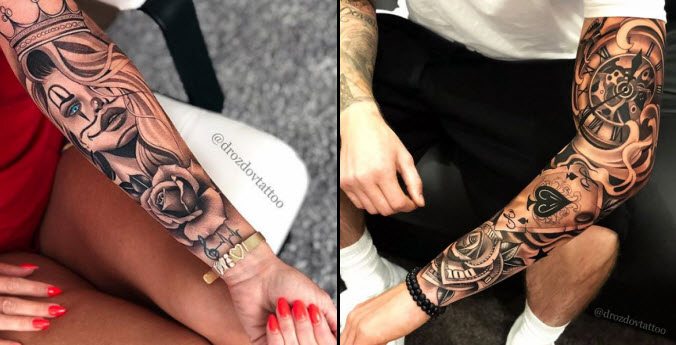 Private International Tattoo Artist Vladimir Drozdov is in HIGH DEMAND creating masterpieces! Vladimir is from Kiev, Ukraine but he travels the world tattooing those lucky enough to get work done by him. He has amassed a huge following on Instagram of over 168,000 followers and growing everyday. His specialty is sleeve tattoos but as you can see from his account he is a master of all types of work.  Take a moment and check out these sick Tattoo Sleeves!

We're starting off with this Bad A$$ and Super Clean Tattoo Sleeve by Vladimir! We really love how he made a rose out of $100 bills on this one.

Check out this Beautiful Tattoo Work by Vladimir Drozdov, what a lucky client!

If you like his tattoo work, share this article with your friends to let them know about him! Let They need to see these dope tattoos! We must all continue to show love to the community and artists around the world.

Tattoo sleeve in-progress by Vladimir. If you are lucky enough to get work done by him plan on it taking a while. His work is very intricate and takes many, many hours.

FOLLOW TATTOO LOVERS on INSTAGRAM to see all of Vladimir 's newest tattoos!

If you'd like to GET TATTOOED by Vladimir Drozdov, you'll have to Follow his Official Instagram Account HERE and see if you can find him on tour!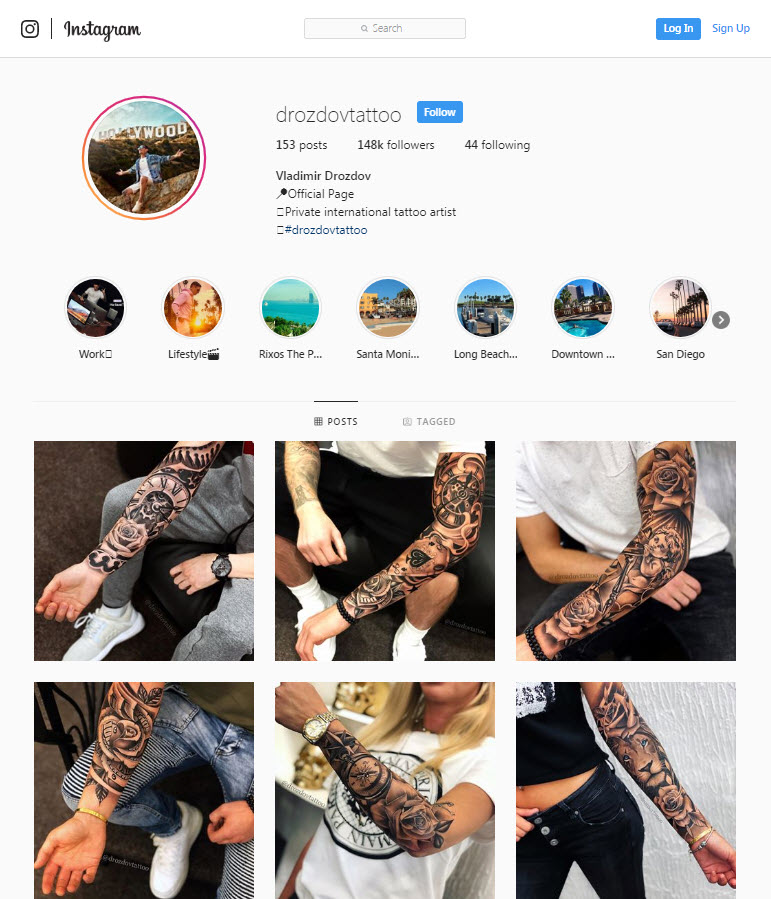 Want to see amazing work from tattoo artists from around the world? Make sure to follow us on FaceBook @TattooLoversShop and IG @TattooLoversShop
Comments
comments