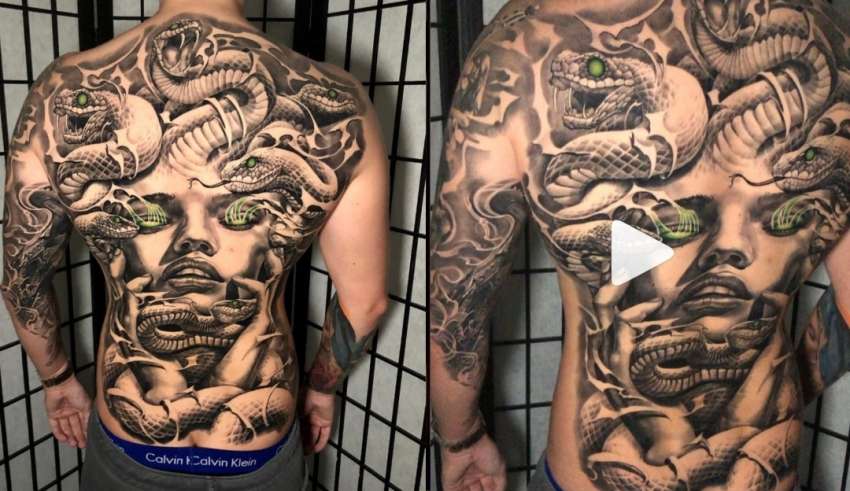 Are you a Fan of Medusa? Check out this Medusa Tattoo by Tattoo Artist Cristian Boye. 🐍
Since, Tattoo Lovers was established, in 2009, we have seen thousands of Medusa Tattoos, and posted them on our Facebook Fan Page, Tattoo Lovers and our Instagram Page.
We'd like you to take a look at this bada%$ Medusa Tattoo by Tattoo Artist Cristian Boye from Denmark, Roskilde.
How did Medusa become Medusa? In Greek mythology, Medusa is a monster, a Gorgon, generally described as a winged human female with living venomous snakes in place of hair. Those who gazed upon her face would turn to stone.

What does Medusa's Snakes represent?
The Snakes on Medusa's head are said to represent the natural cycle of life, symbolizing rebirth and death. Medusa was also said to have wings, which represent freedom.

Do you have a Medusa Tattoo? What do you think about this Medusa Tattoo by Cristian Boye?
Leave a comment below, and let us know what you think!
Comments
comments