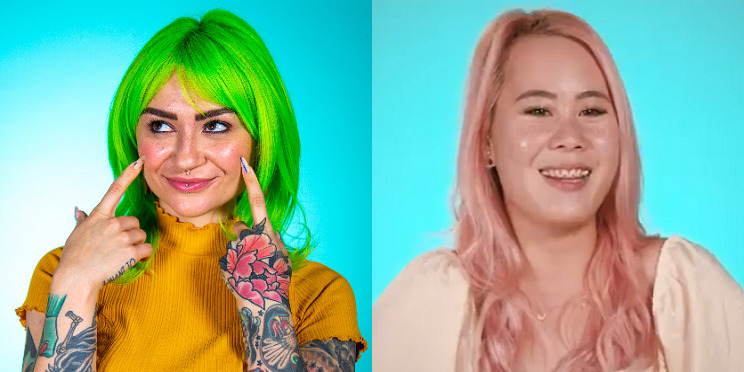 Cosmetic tattooing is exploding in popularity right now. You have likely seen tattooed lips and eyebrows or even permanent makeup, but did you realize freckle tattoos are becoming a thing? They are being called faux freckles and some believe social media filters are the reason why they are becoming popular. Apparently people are liking the way they look with them and are willing to make them more permanent. See what they are all about.

Freckle Tattoo Procedure
Refinery 29 made a video with a client who wanted fake freckles. She goes to cosmetic tattoo artist Nora Grace (@nora_grace_tattoo) at Fiction Cosmetic Tattooing. According to Grace they purposefully use ink that fades over time and last anywhere from 1-3 years. Since it is a more surface level it is not as painful as a normal tattoo. If you want to see more about the procedure check out the video.

It is strange to think that social media filters are dictating the way people are deciding to look but it certainly is a thing. The ironic part is that some people with freckles would love to give some to people that wanted them if they could. Getting freckles permanently removed is also a thing people get done. That is done with a laser similar to getting a tattoo removed. This seems like the classic case of you love what you don't have. One has to wonder if fake freckles will just be a fad. Will an influential social media celebrity come out and say how dumb they look and that will be the end of that? Only time will tell.
What are your thoughts on cosmetic tattoos? Do you have any yet? Would you ever get freckle tattoos? Let us know in the comments. If you already have fake freckles we would love to know how they are working out for you.
Want to get some dope holiday gifts for the tattoo lovers in your life? Check out our store
Tattoo Lovers Shop
Comments
comments