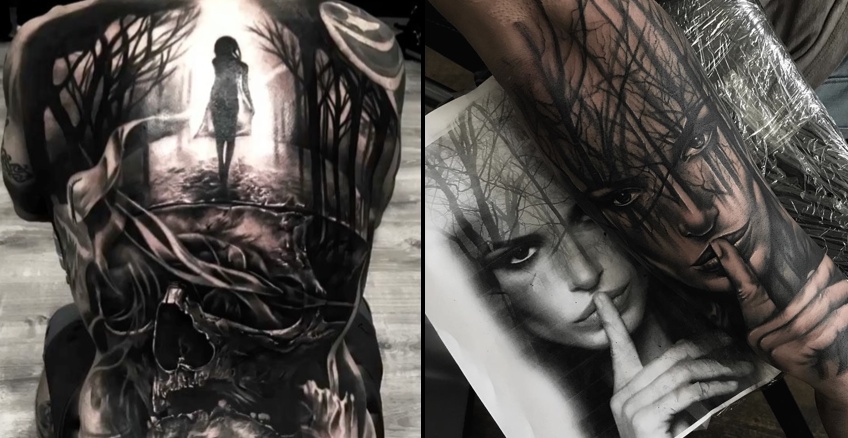 These tattoos are hauntingly beautiful and show off Tattoo Artist JP Alfonso's black and grey tattooing skills!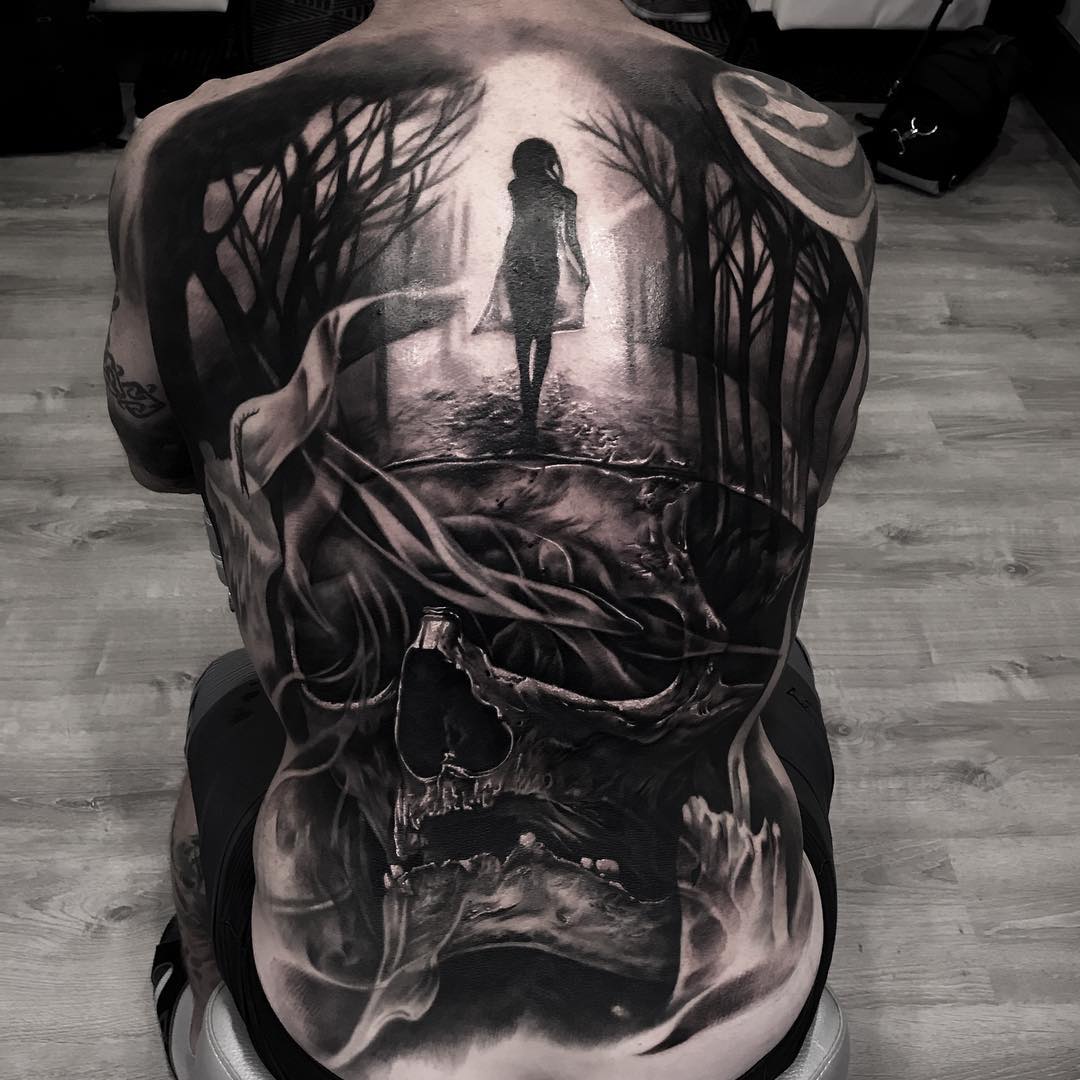 Tattoo Artist JP Alfonso specializes in killer black and grey tattoos! You'll have to travel to JP Alfonso's Tattoo Studio in Norcross, Georgia to get tattooed, but you know each of his tattoos pieces are carefully designed for each of his client's, meaning, while meeting and exceeding their expectations, so it's totally worth the trip!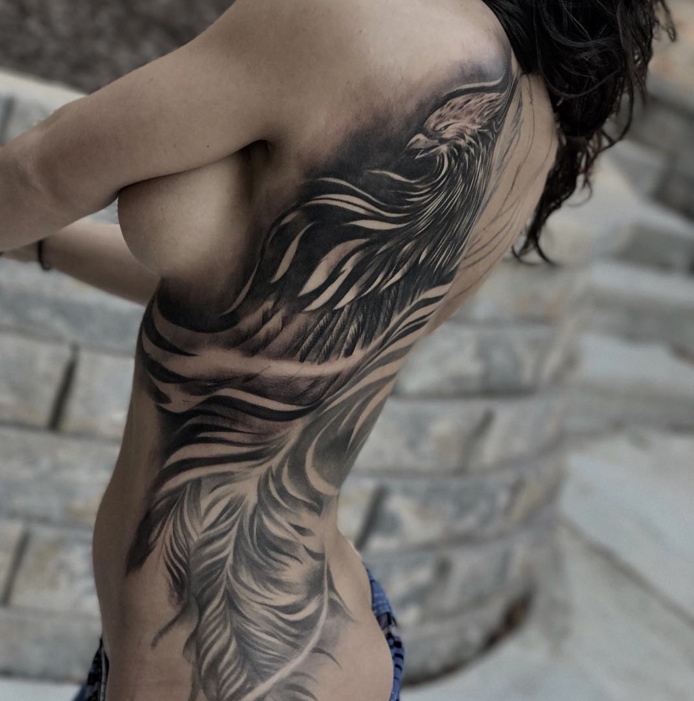 One tattoo we want to elaborate on is this one wing half-sleeve which believe it or not is actually a cover up. He did a great job because we can't see any trace or sign that there was another tattoo there to begin with. With the use of the monochrome color scheme each of the feathers is broad and bold.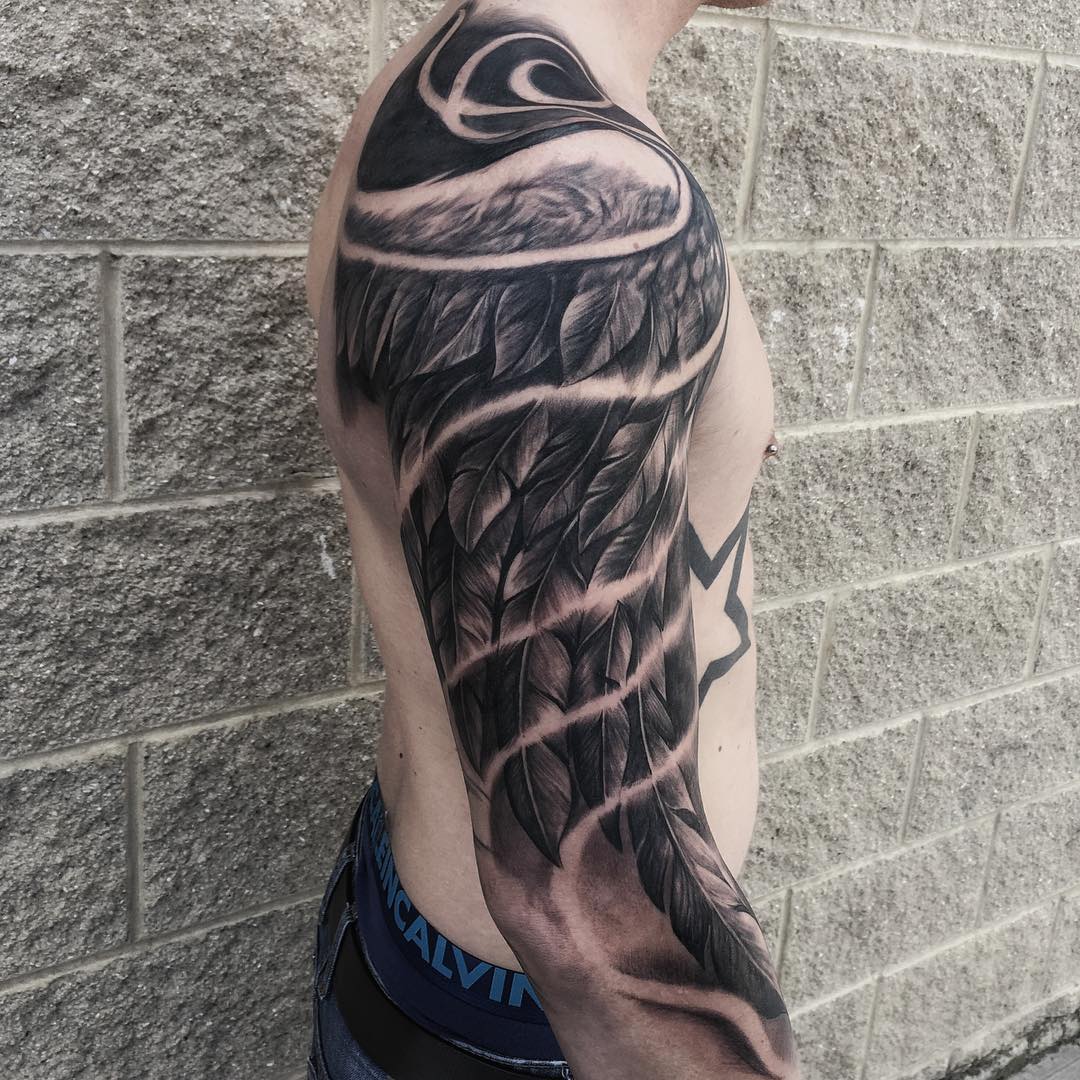 Another part of this tattoo that is interesting is the delicate line of empty space that runs through the wing and down his arm. This tattoo is dark but it gives off a majestic energy, and the inside eye and timepiece, complete and perfect this piece.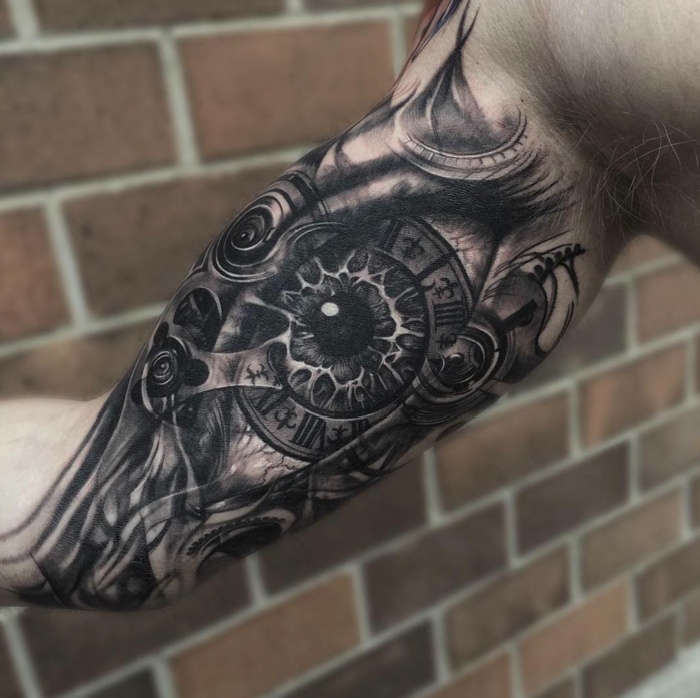 The color scheme brings mystery to this tattoo with the woman in a masquerade mask. Her eyes are bold and daring even without color which makes you think "who is she" or "what is she planning?" Then you see her lace necklace with a large skull meaning she is probably dangerous. You just can't help but wonder which is what makes this tattoo capture your attention. It is a unique tattoo worthy of an infinite amount of awards and JP Alfonso should be proud of his tattoo.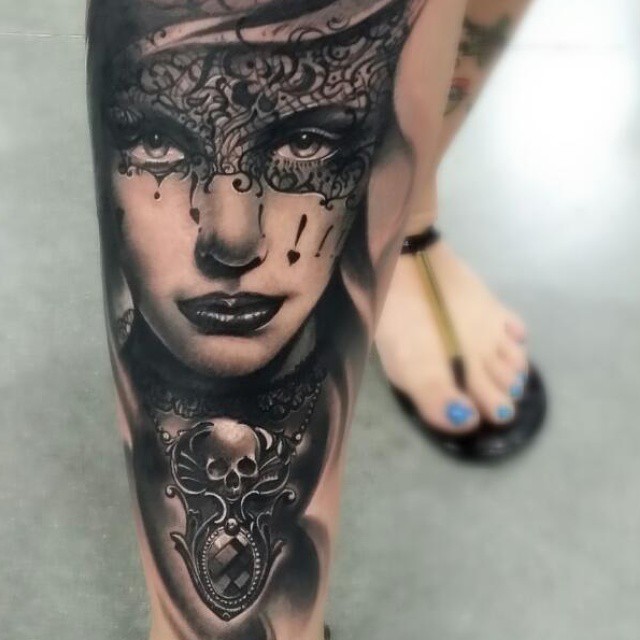 This back piece is outstanding with the large skull and the shadowy figure it oozes mystery. It symbolizes life at the end of death as a dark road that will eventually lead you to the light. This one used a lot of black ink and he did it in the best way possible. We love how the silhouette is framed by a bright light which symbolizes the light one sees before they die. This light balances out the darkness of the forest and the scary ambiance the trees give off. This whole tattoo tells a story that this client would be proud to wear for days to come.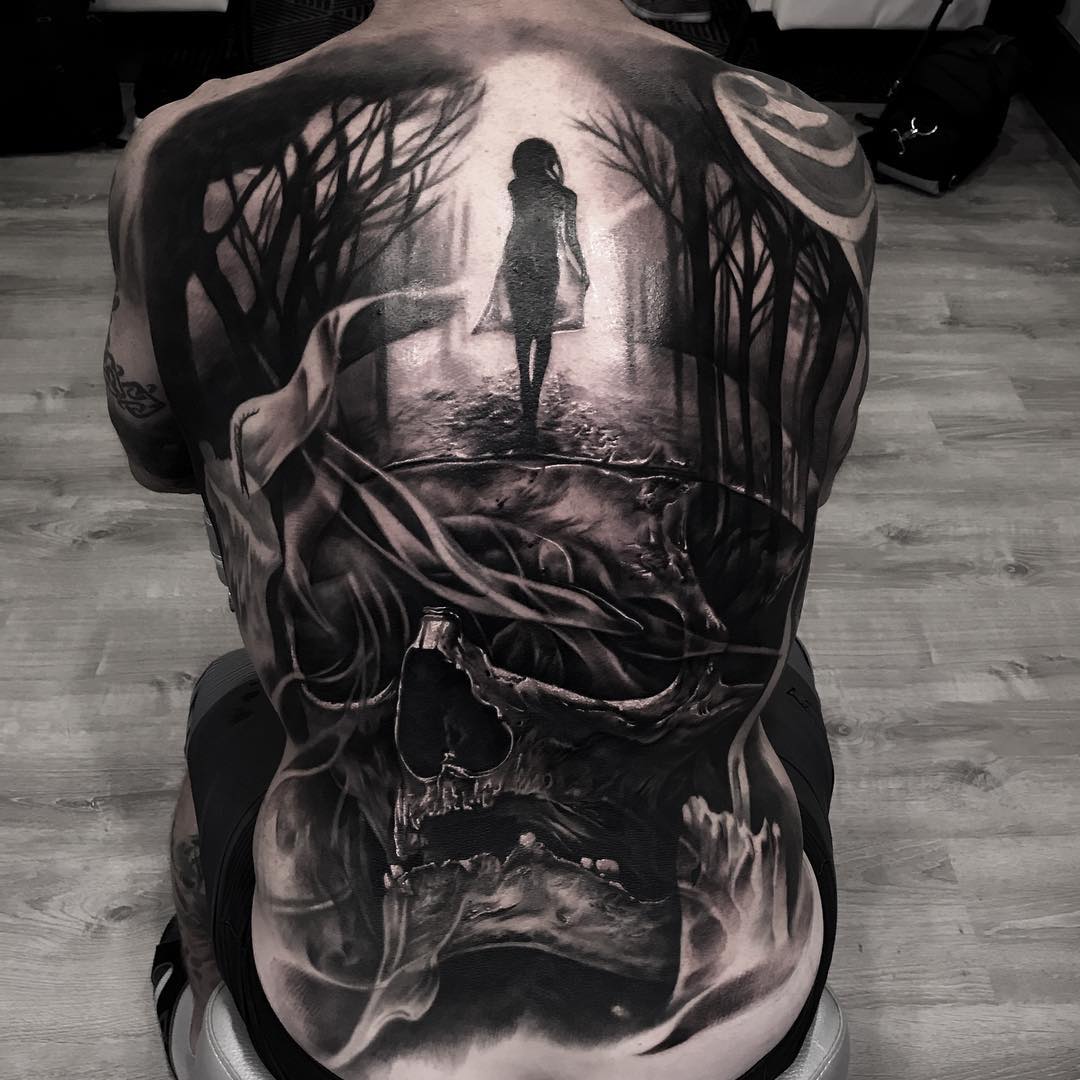 Following the forest theme this next tattoo definitely shows that there is a secret and it makes you want to know what it is. The dark ominous trees paired with the woman making a hush moment complete each other. Black and gray play a big part in this piece as it creates the thriller atmosphere which keeps you on the edge of your seat.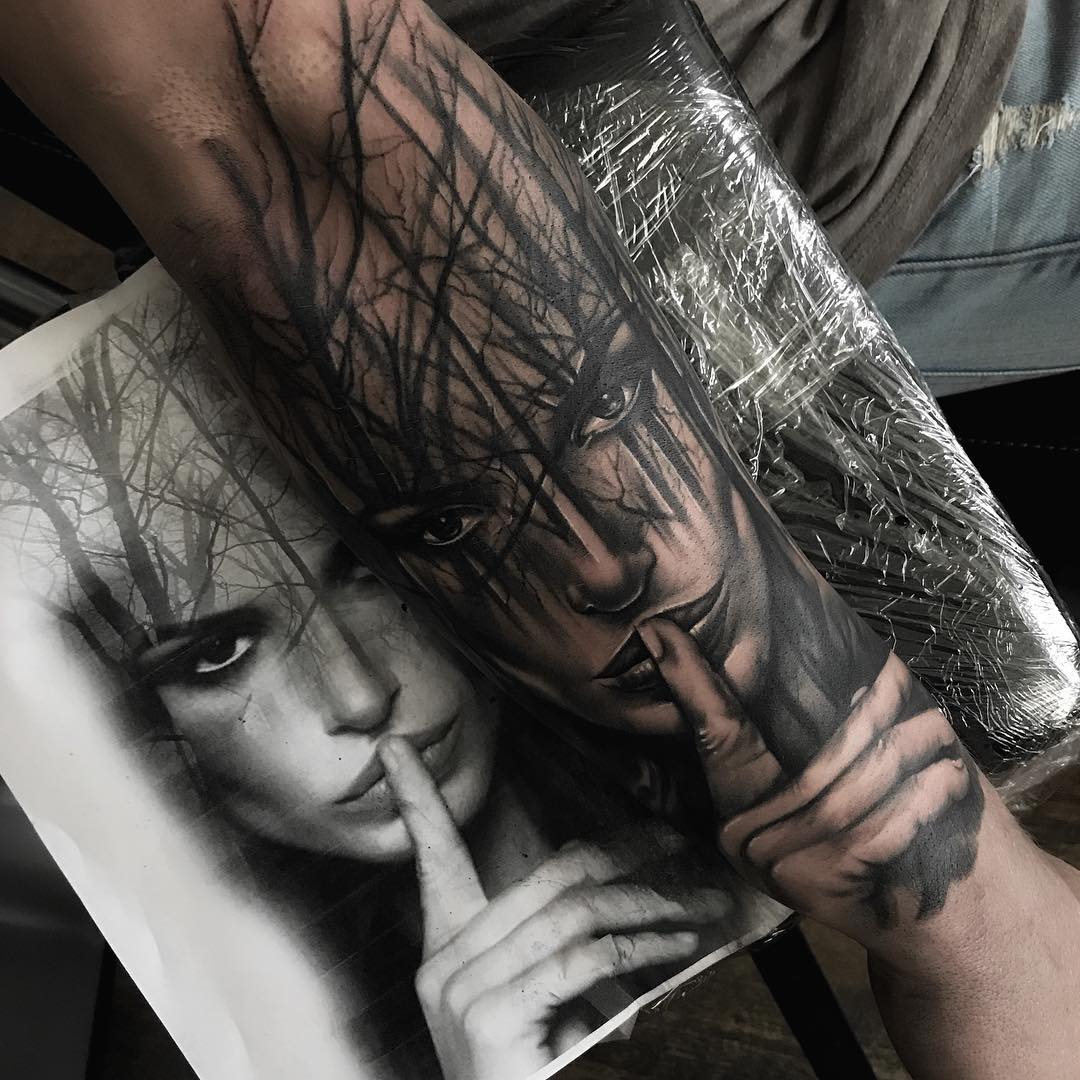 Tattoo Artist JP Alfonso likes to use skulls in his tattoos and what better way to compliment then by pairing them with beautiful women. The two parts just flow together and the cross tops it off with its decorative and ornamental touch. The gray really comes out in this piece and the white gives a nice rippling effect. The whole tattoo was done in one sitting that took about eight hours. If he can produce a great tattoo like this in just eight hours then it really shows his skills and proves that he deserved each and every one of his awards.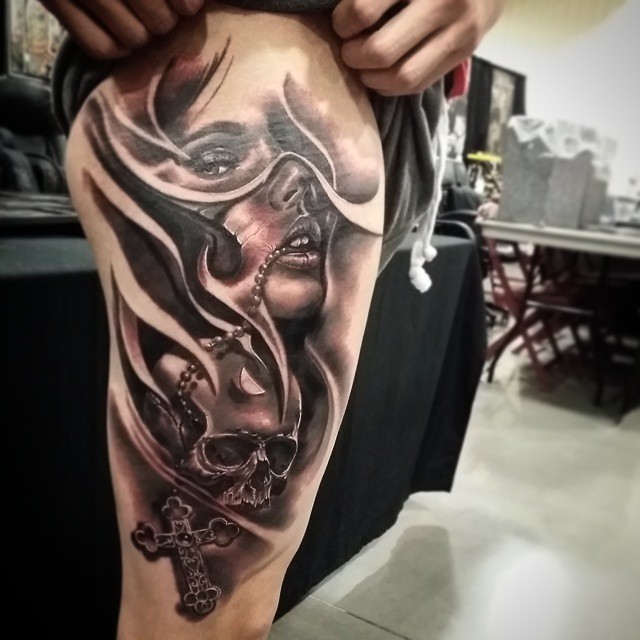 This next tattoo follows the theme of death with the candle that has just lost its flame. This is a great use of negative space because the background is mostly black and the gray smoke stands out a little but not too much.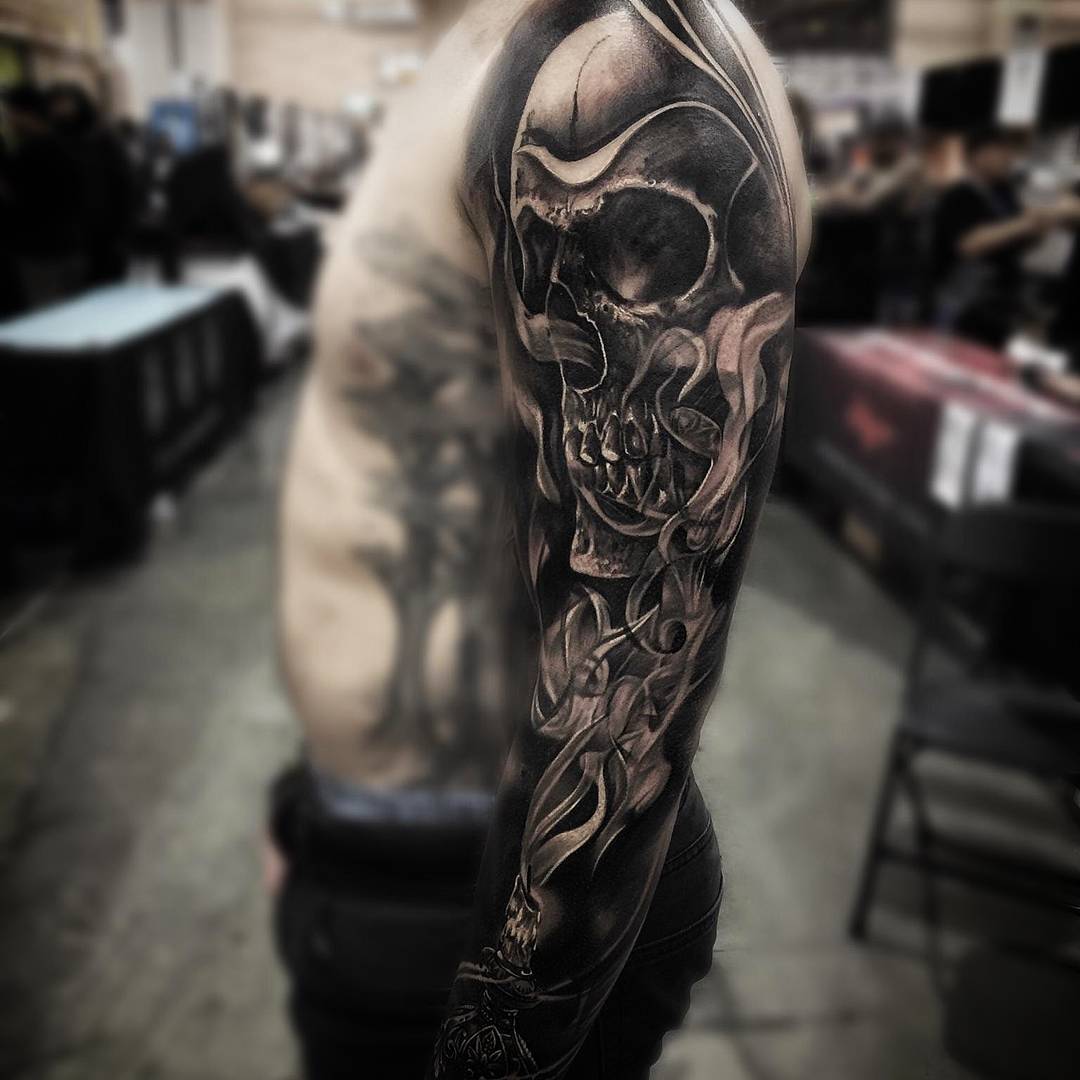 The smoke appears graceful as it dances in the empty spaces. It's grim at first but then it gives off the feeling of peace. Then when you get to the upper part of the arm you see that the smoke becomes wild as it weaves through the spaces in the skull.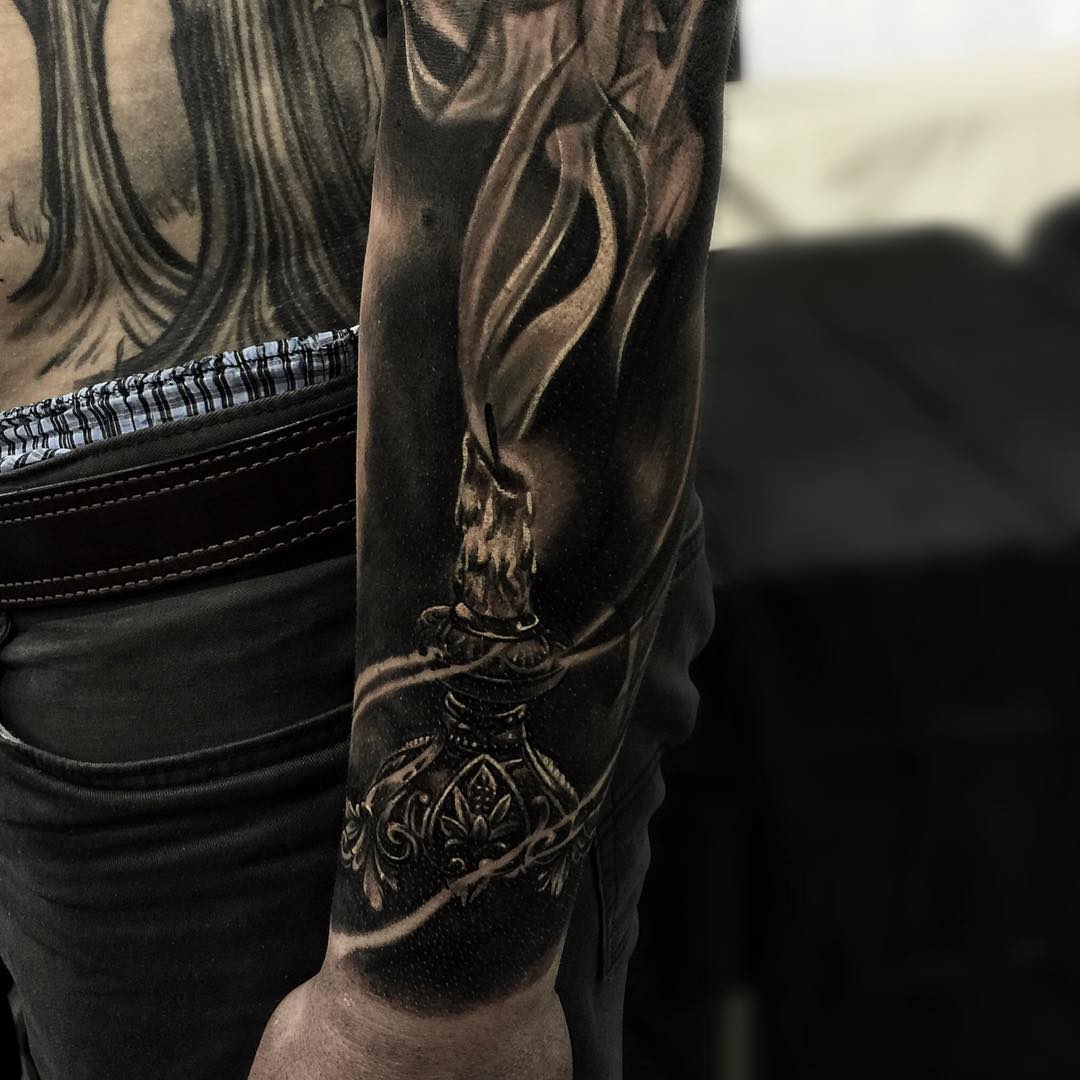 This tattoo is an enigma brought to life using the combination of black and gray.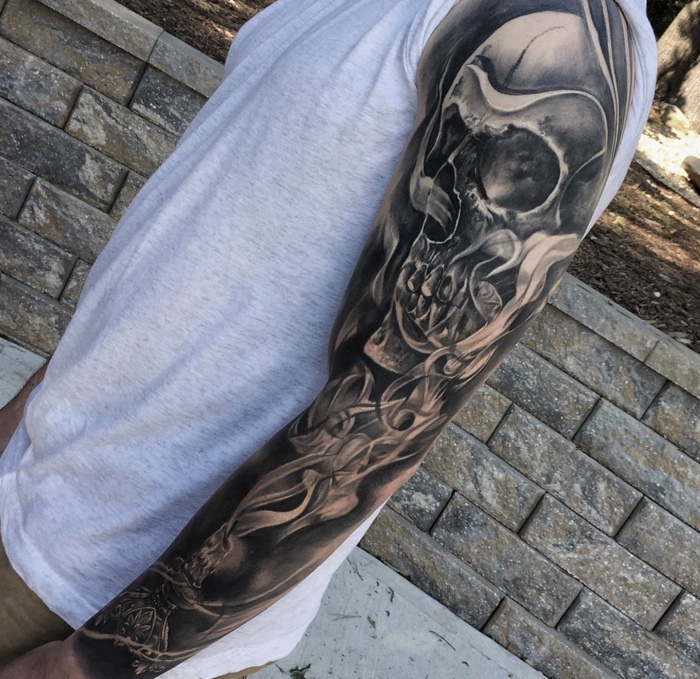 JP Alfonso (Jampier Alfonso) has been tattooing for over twenty years and came from Cuba where tattooing is illegal to the point where the punishment is a prison sentence. He came to this country in 2006 and started his journey building his career from the ground up. His journey has taken many different roads: some smooth, some rocky, some with unsuspecting turns, and even some dead ends. However he went from nothing to being one of the top award winning tattoo artists today.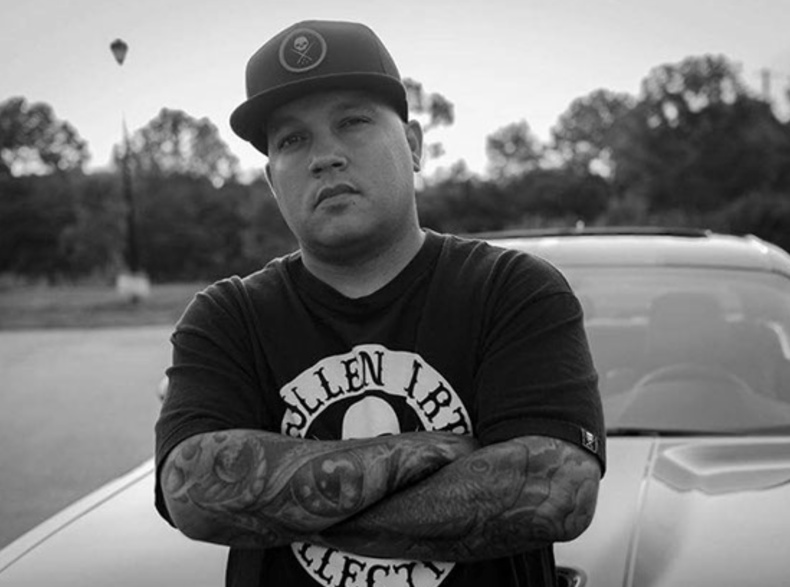 Want a chance to embody his next masterpiece? Contact JP Alfonso on his website and give him some information on what you want and he will design your tattoo with you in mind. Expect a one of kind tattoo that you will be proud to wear forever. So tap into your mystique side and get one of these prized tattoos today!
What would you get Tattooed by JP Alfonso? Leave a comment below.
Comments
comments