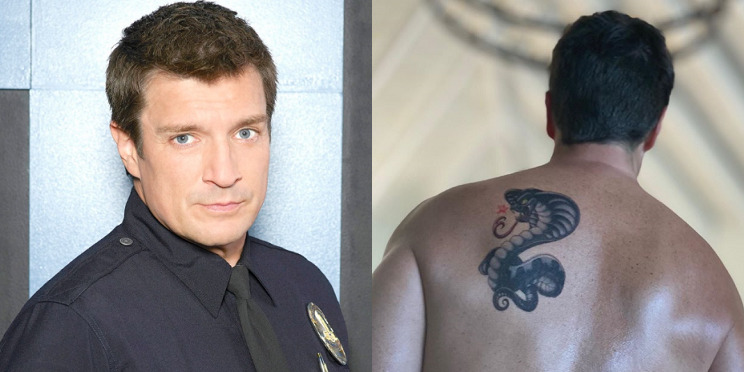 Nathan Fillion New Back Tattoo
Like a lot of famous people the star of The Rookie and Castle went on holiday to a beautiful tropical place to escape the cold. They really do have it made. Anyways that is besides the point. The point is he got a brand new back tattoo while on vacation that he is already referring to as maybe a poor choice. He showed off the new ink to his 1 million Instagram followers @nathanfillion with the caption, "One hellova holiday. Good times on the beach (not pictured), fun times with my family (not pictured), and maybe one poor choice (above). This trip was one for the books." The tattoo is a shoulder blade sized black king cobra snake. It may be an homage to a movie or character like Snake Plissken, Cobra Kai or Jafar but he didn't give a hint. The star is what makes it different but no sure what it represents. It could just be that he likes King Cobra's. If anyone has any idea let us know.
Have you ever got a tattoo on vacation and soon after regretted it? From another shirtless video he posted you can see he already has a chest tattoo so this wasn't a first. Based on the caption it's likely there is a pretty good story attached to his latest work. What do you think of the work?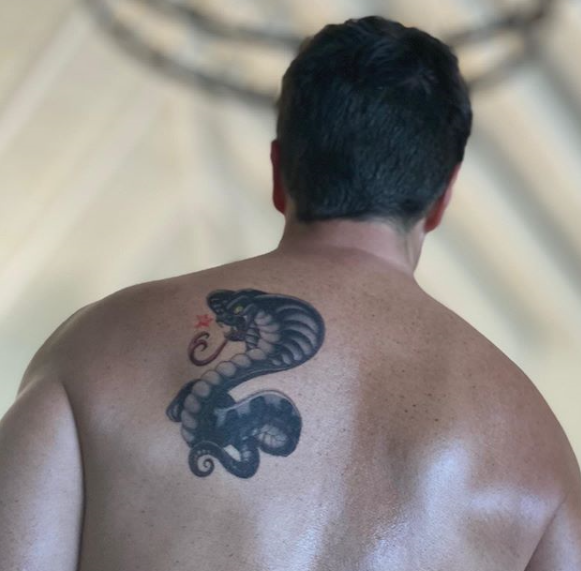 Want to see more celebrity tattoos? Check out Jusin Beiber's new tattoos and Post Malone's new face tattoo now. Stay on top of the latest tattoo news make by following us on FaceBook @TattooLoversShop and IG @TattooLoversShop
Comments
comments