Coronavirus Tattoos
As we all know Coronavirus has taken over the world. It has had a significant impact on our daily lives. Some people are trying to make the best of it by getting Coronavirus tattoos. Come on don't act surprised, you knew it was only a matter of time before some people started doing this. These people either had amazing foresight or are lucky to live in one of the places where tattoo shops are still open. For most of us getting a tattoo is not an option right now. you can see some people are going for actual images of the virus, while others are getting them of what is going on in the world as a result.
Coronavirus Tattoo Ideas
When all the quarantines and lockdowns are over do you see yourself getting a tattoo dedicated to these crazy times? It sure is a time that we will never forget. If you are thinking about getting one here some Coronavirus tattoo designs from tattoo artists around the world.
Want to get some dope new Tattoo Lovers shirts? Check out our store
Tattoo Lovers Shop
We realize not everyone can afford it right now but if you can please show your Tattoo Lovers support. It will help greatly.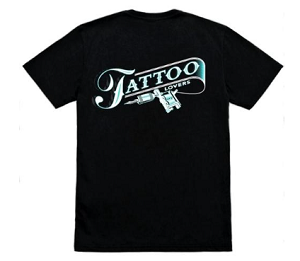 Comments
comments